Maine, Vermont Now Considering Bans On Vaping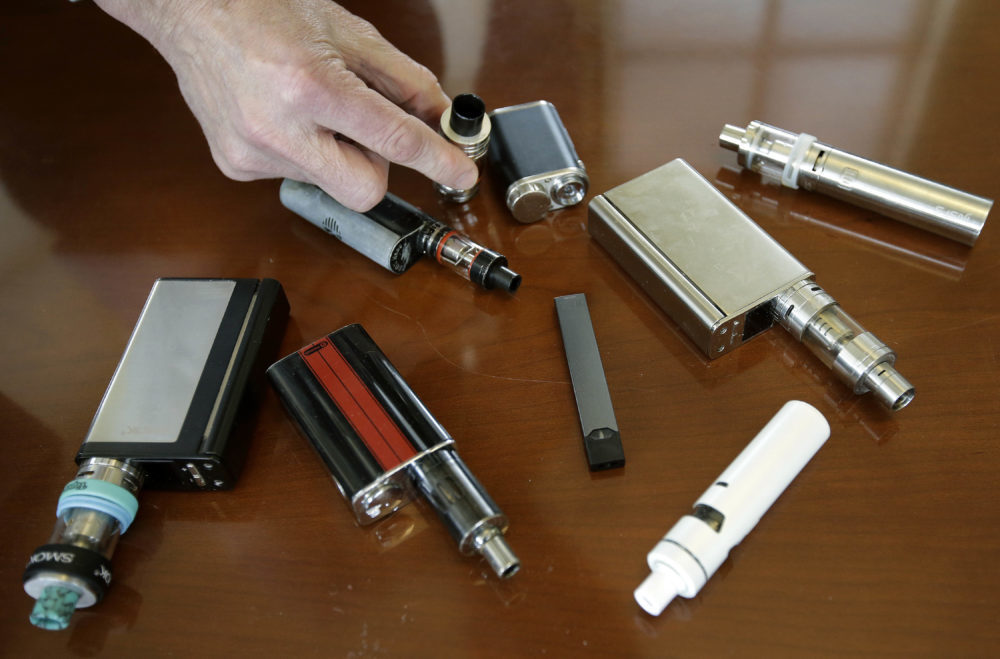 This article is more than 3 years old.
Vermont and Maine politicians are considering bans on vaping after Massachusetts Gov. Charlie Baker and other state leaders have temporarily banned the sale of all vaping products.
Baker declared a public health emergency Tuesday, citing a multi-state outbreak of lung disease associated with vaping. All vaping products, including both nicotine and marijuana, are banned for four months.
A state senator in Maine says she's going to introduce a bill there to ban the sale of the products. And, officials now say Vermont Gov. Phil Scott is exploring whether the state should institute a similar ban.
New York, Rhode Island and Michigan have also instituted their own bans. Michigan was the first state to ban flavored nicotine vaping products earlier this month. New York Gov. Andrew Cuomo proposed a ban on the sale of flavored electronic cigarettes Sept. 15. Rhode Island Gov. Gina Raimondo signed an executive order banning the sale of flavored electronic nicotine-delivery system products on Wednesday.
Maine Sen. Rebecca Millett, who is proposing the ban, said she feels the U.S. Food and Drug Administration must determine if the vaping products are safe to use, The Portland Press Herald reports.
The Trump administration has also said it plans to pull flavored e-cigarettes from shelves while federal regulators look into whether the products are safe.
The chief executive of popular e-cigarette brand Juul, Kevin Burns, stepped down on Wednesday.
With reporting from The Associated Press and WBUR's Laney Ruckstuhl