Today's Weather: Showers Moving In With Mild Air
After a little bit of frost over the weekend, temperatures have warmed quite a bit and this morning, it feels quite mild. Temperatures today will reach into the 70s for the warmest day of the next seven.
There is a cold front off to the west and as this progresses east, showers will begin to overspread the region. Across the Connecticut River Valley, the showers will fall during the early part of the afternoon, but won't make it to Boston until later.
There may be some downpours, especially over the interior this evening. Some of the models have significantly less rain along the coastline, but all of you should see anywhere from a quarter inch to an inch of rain. Since it has been dry this fall, soaking would be welcome.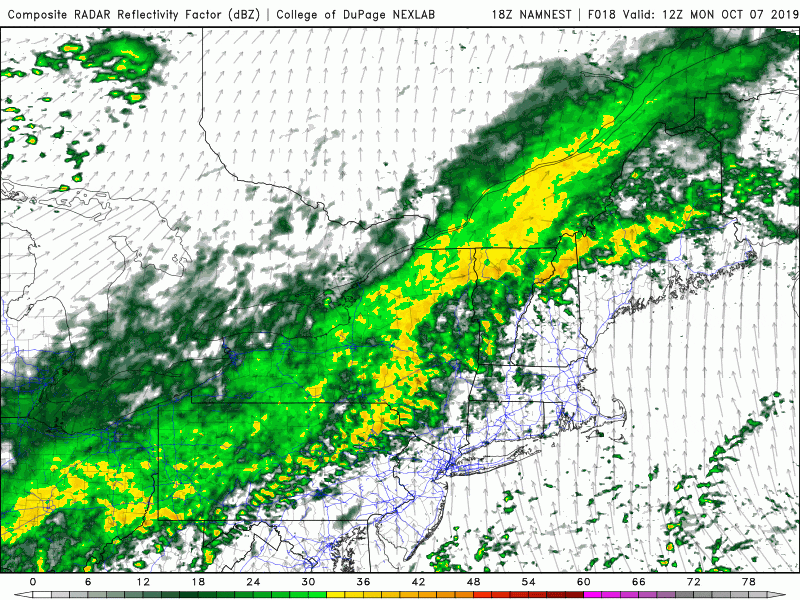 Tuesday will clear and temperatures will be seasonable. As we head for the middle and end of the week and even into the weekend, we're going to be watching a coastal system.
Exactly how close to the coast this system ultimately travels will determine whether our weather is tolerable or quite foul. Several of the models want to keep it unsettled through the weekend, while others clear us out later in the weekend. I think forecasters will have a better handle on this tomorrow, but for now, plan on at least a few showers later this week.
You can follow my updates here and on Twitter @growingwisdom.
---
Monday: Showers developing west to east after a dry morning. Highs 70-75.
Monday Night: Showers. Mild. Lows 50-55.
Tuesday: Early showers south, clearing. Developing sunshine and clouds. Highs 61-66.
Wednesday: Partly sunny, then some possible showers. Highs 55-60.
Thursday: Some sun and clouds. May shower. Highs around 60.
Friday: Partly to mostly cloudy. Showers possible. Highs just under 60.
Saturday: Unsettled weather possible. Highs approaching 60.
Sunday: Partial sunshine and dry. Highs within a few degrees of 60.