Mass. Members Of Congress Recall Cummings' 'Powerful Legacy'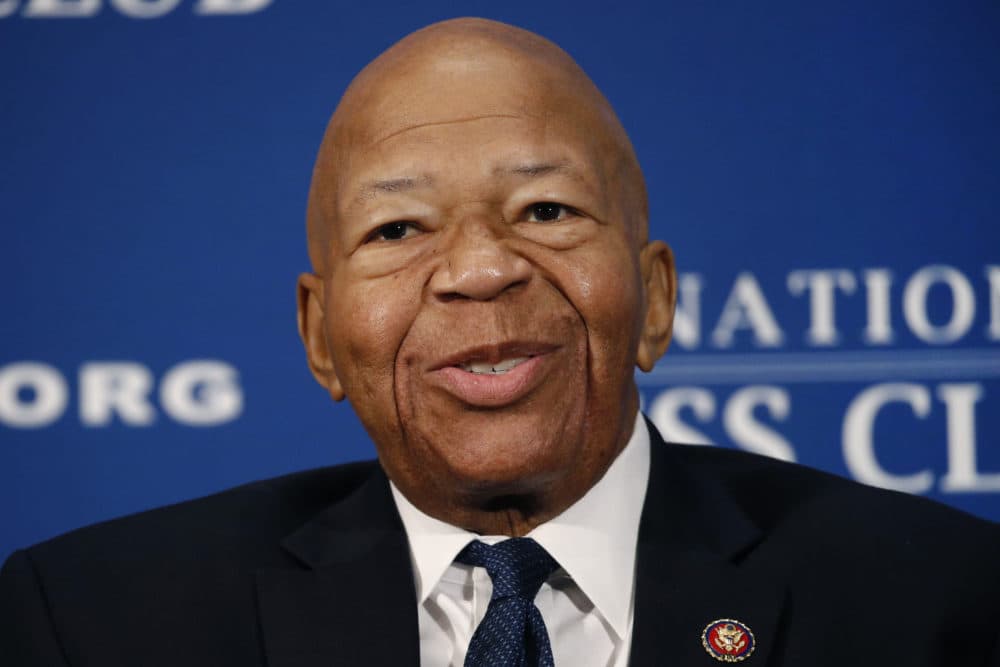 This article is more than 1 year old.
The death of Maryland U.S. Rep. Elijah Cummings left Capitol Hill reeling Thursday, as colleagues expressed shock and sadness and remembered the Democrat for far more than his work on the impeachment probe as chair of the House Oversight Committee and frequent Twitter target of President Trump.
Massachusetts' Democratic lawmakers reacted to Cummings' passing with expressions of grief and gratitude.
"Our Chairman leaves behind a beautiful and powerful legacy," tweeted Rep. Ayanna Pressley, who sits on the Oversight Committee and has worked closely with Cummings on issues including the Trump administration's sudden halt of the Medical Deferred Action Program, which allows some seriously ill migrants to remain temporarily in the United States for medical treatment.
Cummings called hearings on the matter at Pressley's request, the second of which had been scheduled for Thursday.
"I am already feeling the impact of a little less grace in the world," Pressley wrote. "Deep gratitude to have spent these early months in Congress guided by his wisdom."
Sen. Ed Markey praised Cummings' work for the "poor and vulnerable."
"I served alongside Elijah for more than three decades, and we fought together for a cure for Alzheimer's, for protections for consumers, for human rights and to end torture practices," Markey said in a statement. "Elijah Cummings knew that freedom does not come easily; that rights aren't simply given, they must be taken."
Rep. Joe Kennedy III tweeted that Cummings "refused to accept injustice in his community or inequality in his country. His towering presence will be missed but his legacy will live on with us all."
Rep. Katherine Clark, vice chair of the House Democratic Caucus, tweeted that "in ways often unseen, he worked to lift up every voice. His love for the people of Baltimore & the entire country will live on through his work and the community he helped to build."
Pressley Keeps Presidential Endorsement Powder Dry
Sen. Bernie Sanders has picked up coveted presidential endorsements from Reps. Alexandria Ocasio-Cortez of New York and Ilhan Omar of Minnesota — half of the group of progressive freshmen congresswomen of color known as "The Squad."
But don't look for any announcements soon from its Bay State member, Pressley. I'm told she has no plans to endorse in the presidential primary as of now.
Another way Pressley stands out from the other members of the progressive foursome: According to an analysis by NPR, she is the only member who has not drawn direct Twitter fire from Trump.
That analysis also showed that Trump has posted far more negative tweets about the other three Squad members in the last three months — often using racist tropes and claims that they hate America or are anti-Semitic — than he has about presidential candidates Elizabeth Warren or Sanders in the nearly three years he's been president.
Warren Surges In Polls But Lags In Endorsements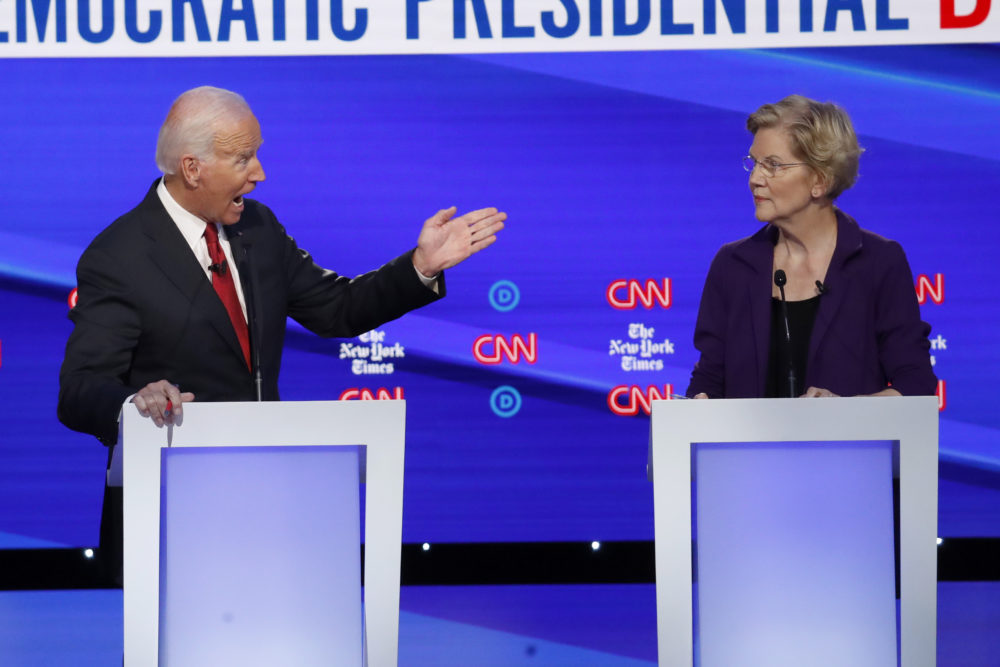 Speaking of endorsements, despite Warren's recent surge in the presidential primary polls — which have propelled her to front-runner status alongside former Vice President Joe Biden — a New York Times analysis finds she is falling far behind her opponents in the endorsement race.
Warren won a nod last month from the Working Families Party, an important endorsement from a group that backed fellow progressive Sanders last presidential election cycle. But outside of Massachusetts officials, she's failed to garner support from any major elected official.
Other News Tidbits:
— House OKs McGovern's Bill Banning Weapons Exports Against Hong Kong Protesters: The House this week unanimously passed Rep. Jim McGovern's bill that would ban the U.S. from exporting tear gas, grenades, rubber bullets, semi-automatic rifles and other crowd control equipment to the Hong Kong police. The PROTECT Hong Kong Act comes amid ongoing violent police crackdowns of protests in the territory.
"Enough is enough," the Worcester Democrat said on the House floor before the vote. "It is time for American companies to stop selling weapons that are being used to suppress peaceful protest."
— Harvard Affirmative Action Appeal: The group challenging Harvard's admissions policy, which allows race to be considered among other factors, has appealed a federal court's ruling in the university's favor.
In a case that appears bound for the U.S. Supreme Court, the group Students for Fair Admissions filed notice of appeal with the Boston-based First Circuit U.S. Court of Appeals. The group argues that the policy discriminates against Asian American applicants — and has draw support from the Trump administration in the court battle.
Affirmative action proponents say the challenge is an effort to ban race-based admission considerations nationwide after last year's retirement of Supreme Court Justice Anthony Kennedy, who was the deciding vote to allow such policies the last time the issue came before the high court.
ON MY RADAR
— Meet the historian Ibram X. Kendi, who's asking America to rethink the very nature of bigotry — and how to fight it. (Washington Post Magazine)
— The Supreme Court Case Testing the Limits of Justice Gorsuch's Textualism (Politico Magazine)
— Trump's Favorite Impeachment Lawyer Is ...Trump Himself. (The Daily Beast)
QUOTATION OF THE WEEK
"Mr. Bolton was explosive himself. … When he calls Giuliani a live hand grenade, that says something. He speaks from experience. He's someone who should know."

Rep. Stephen Lynch
Above: Lynch, a member of the House Oversight Committee, was on CNN talking about reports that former National Security Adviser John Bolton referred to Trump lawyer Rudy Giuliani as "a hand grenade who is going to blow everybody up." The South Boston Democrat said he wants Bolton to testify about Giuliani's dealings with Ukranian officials.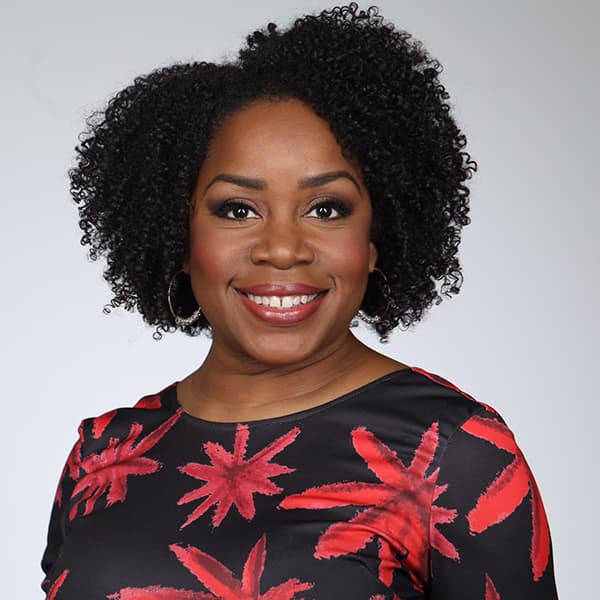 Kimberly Atkins Senior News Correspondent
Kimberly Atkins is a senior news correspondent for WBUR, covering national political news from Washington, D.C., with a New England focus.