Boston City Councilors Call For Hearing On Police Use Of Body Cameras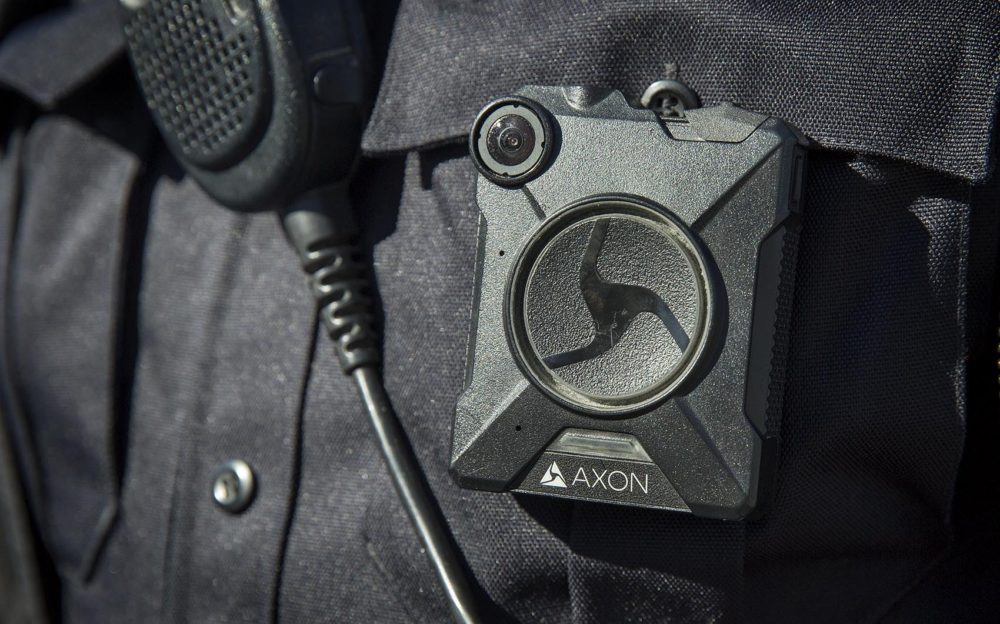 This article is more than 1 year old.
Two Boston city councilors want Police Commissioner William Gross and other city officials to appear before the council to talk about the department's four-month-old body camera policy and answer questions about why officers aren't wearing them all the time.
City Council President Andrea Campbell said Friday she was surprised and disappointed to learn from a WBUR report that police officers working overtime are not wearing body cameras, including at major events like August's so-called "Straight Pride" parade. Officers that day collectively worked nearly 9,000 hours in overtime. None of those officers were wearing body cameras.
"I thought it was absolutely ridiculous that our officers are not required to wear body cameras during overtime shifts, especially given the frequency with which our officers are called upon to work overtime," Campbell said.
Officers working in more than half of the city's districts are now wearing cameras regularly, and the city says it expects to fully implement the program by the end of the month. But officers aren't wearing them for overtime, even though nothing in the policy specifies a difference between overtime and regular duty.
Campbell said she has reached out to the mayor's office multiple times seeking a hearing since the one-year pilot program testing out body cameras on 100 officers ended in 2017. In June, the department began its permanent program.
Mayor Marty Walsh's office said the administration is always willing to discuss public safety with the city council, and that the administration testified about body cameras in the spring during a budget hearing.
In a statement earlier this week, Walsh said body cameras are an "important part of our strategy to support the progress we have made in community policing."
A police spokesman said Gross was not available Friday to comment on whether he'd be amenable to appearing at a hearing.
City Councilor Lydia Edwards is also calling for a hearing. She wants to know why officers aren't wearing the cameras outside of regularly scheduled hours, and what the council can do to make sure officers are wearing them as much as possible.
"If people aren't trained, or they're not told, or if they assume it's optional, then maybe it's because it is," she said. "Have we not made it clear that this should be mandatory? Are we still in the pilot program phase? What is going on?"
But Councilor Tim McCarthy said a hearing isn't necessary. He says the program is moving slower than anticipated, but he's "glad they're doing the program right."
He says police captains he's talked to say there have been some issues using the body cameras, such as if officers work a shift in one district, and then need to work another shift in a district across the city.
"There's some speed bumps in the operations part, but we're slowly but surely figuring it out," McCarthy said. "I have the utmost confidence that Commissioner Gross is moving at a pace he sees fit."
The city expects to spend $8.5 million on the program in the first three years as the program ramps up, and $3.3 million each year after that.
Policing experts, including the executive director of the Major Cities Chiefs Association, said there is no reason a department with a body camera program shouldn't want officers also wearing them on overtime shifts.
On the day of the "Straight Pride" parade in August, officers in half of the city's districts were assigned to wear body cameras during their regular shifts. A BPD spokesman said the department staffs major events such as the parade with officers on overtime, so that districts are not left without police.
None of the officers working the parade and counter-protests were wearing body cameras, regardless of if they'd been trained to in their district or not.
Edwards says the police response to the parade and protests should have been on camera. Police arrested 36 people that day.
"I believe that should've been recorded, so we wouldn't be dealing with allegations," she said. "We'd be dealing with just actual video footage."
After WBUR began asking questions about the program, Boston police told WBUR that officials would meet to discuss whether the policy should change.
Unlike with the pilot program, Campbell said there were no hearings or community discussions about what the final policy should look like. That's left her with a number of questions.
"Is there a policy for the final implementation?" she asked. "If so, who informed it? What decisions were made to determine that officers, for example, wouldn't wear body cameras during overtime shifts? What are the policy implications for any privacy concerns? And there's so much more in there that I think needs to be absolutely discussed in a public setting so residents can weigh in."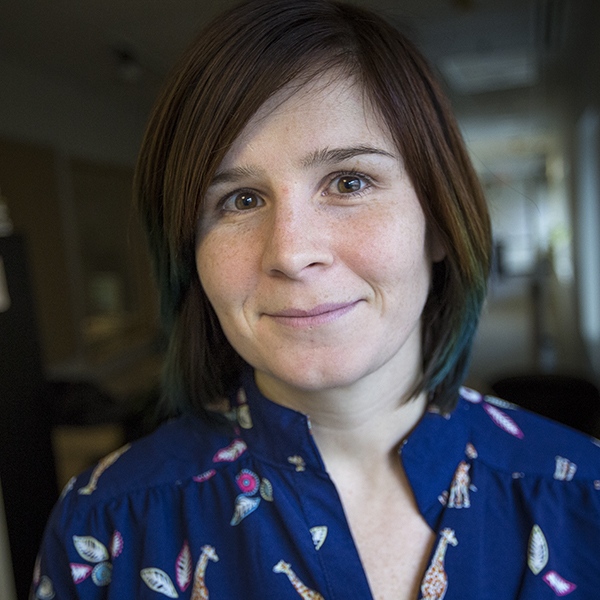 Ally Jarmanning Senior Reporter
Ally is a senior reporter focused on criminal justice and police accountability.