Judge Rejects Baker's Appeal Of Ruling On Mass. Temporary Vape Ban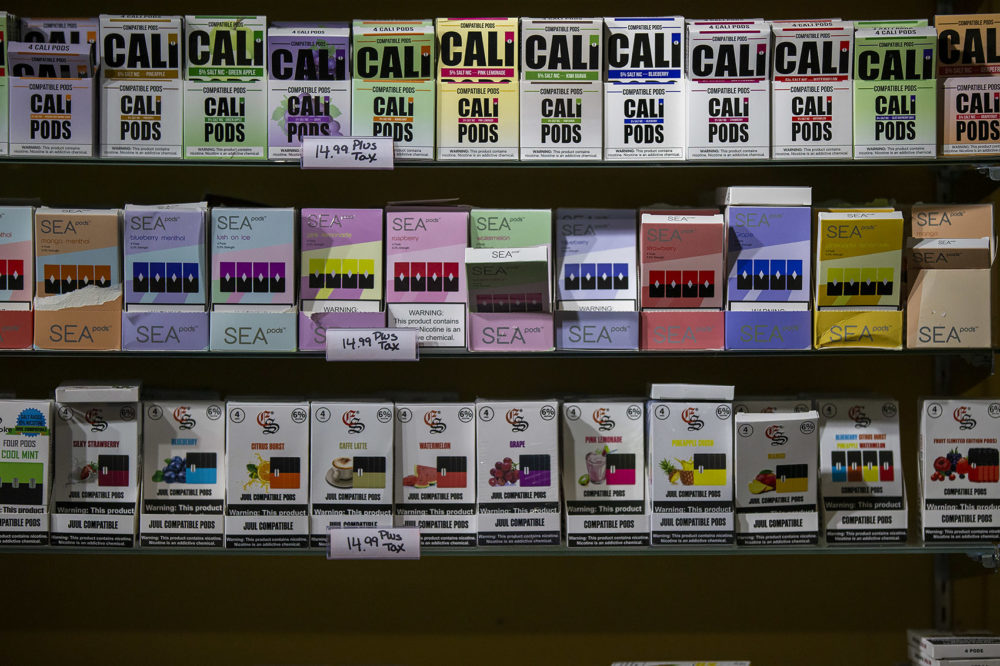 This article is more than 2 years old.
A Massachusetts Appeals Court judge late Wednesday rejected Gov. Charlie Baker's appeal of a Superior Court judge's ruling that threatens to lift the governor's four-month ban on the sale of vaping products in Massachusetts unless certain aspects of the ban are tweaked.
Baker's office released a statement about the decision Thursday, writing that the administration is working with Attorney General Maura Healey's office "to ensure the ban remains in place."
The governor's ban — which does not apply to online sales by Massachusetts retailers sending them to customers in other states — began exactly a month ago on Sept. 24.
"The administration declared a public health emergency and imposed a temporary ban on all vape products to allow medical professionals to better understand what is making people sick and resulting in deaths in some cases," the statement from Baker's office said.
Two weeks after the ban was put in place a Hampshire County woman in her 60s died, marking the state's first vaping-related fatality. More than 100 other suspected cases of vaping-related illnesses have also cropped up in the state this year.
The governor was not the only stakeholder who appealed the earlier ruling by Superior Court Judge Douglas Wilkins. On Tuesday, Vapor Technology Association — an industry trade group — asked the Appeals Court to issue an injunction of the ban. They based their argument on Wilkins' conclusion that the plaintiffs would likely prevail in their lawsuit seeking to overturn Baker's ban.
According to The Boston Globe, the state appeals court judge rejected the group's appeal, too.
With reporting from WBUR's Steve Brown and Lisa Creamer, as well as State House News Service.
This article was originally published on October 24, 2019.