Baker Appeals Judge's Order to Alter 4-Month Vaping Ban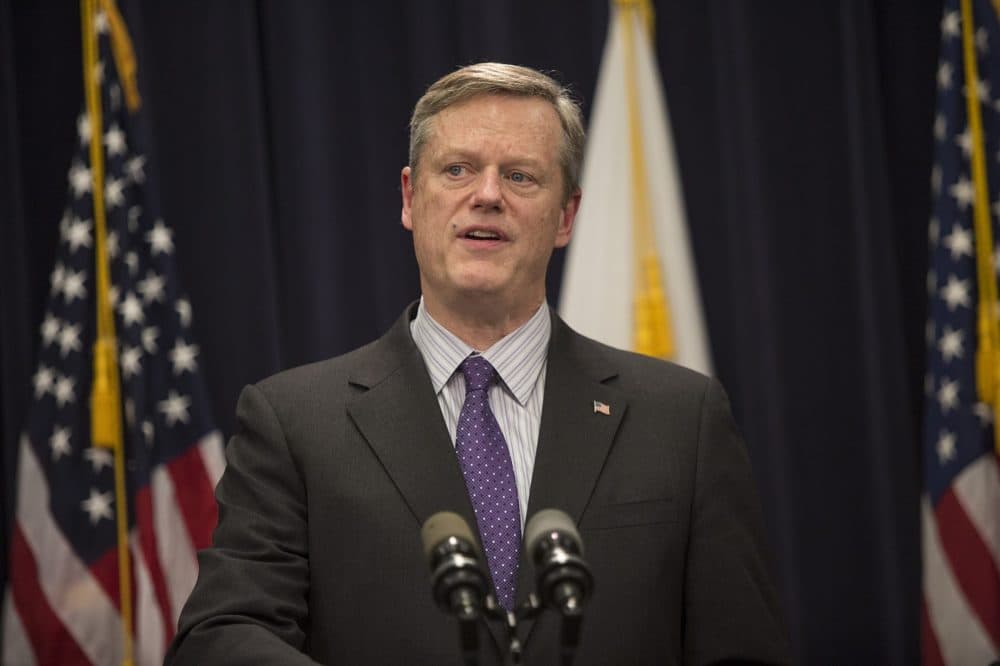 This article is more than 2 years old.
Gov. Charlie Baker has appealed a Superior Court judge's ruling that would have lifted the governor's ban on the in-state sale of nicotine vaping products on Monday unless he opened a new process that would invite public testimony and require the administration to gauge the full impact to small businesses.
The governor's office confirmed on Tuesday that Attorney General Maura Healey had filed an appeal on the administration's behalf, along with a stay seeking to keep the full ban in place while the case proceeds.
Suffolk Superior Court Judge Douglas Wilkins ruled on Monday that Baker and Public Health Commissioner Monica Bharel may have overstepped their authority in ordering a four-month halt to the sale of all nicotine and marijuana vaping products.
The ban was intended to give the federal government time to investigate an outbreak of vaping-related lung injuries around the country, including one death and 28 cases of illness reported in Massachusetts.
While the ruling did not apply to marijuana vaping products, Wilkins ruled that Baker should reissue the ban as an emergency regulation, which would require the administration to produce a small business impact statement and hold a public hearing.
An emergency regulation would also expire on Christmas Eve, a month earlier than Baker intended.
Court records indicted that a notice of intent to appeal was filed with the Superior Court on Monday, the same day Baker said the administration would probably need "a day or two" to decide how to proceed.