No Tricks Here: Halloween Events Delayed In Some Towns Due To Rain, Wind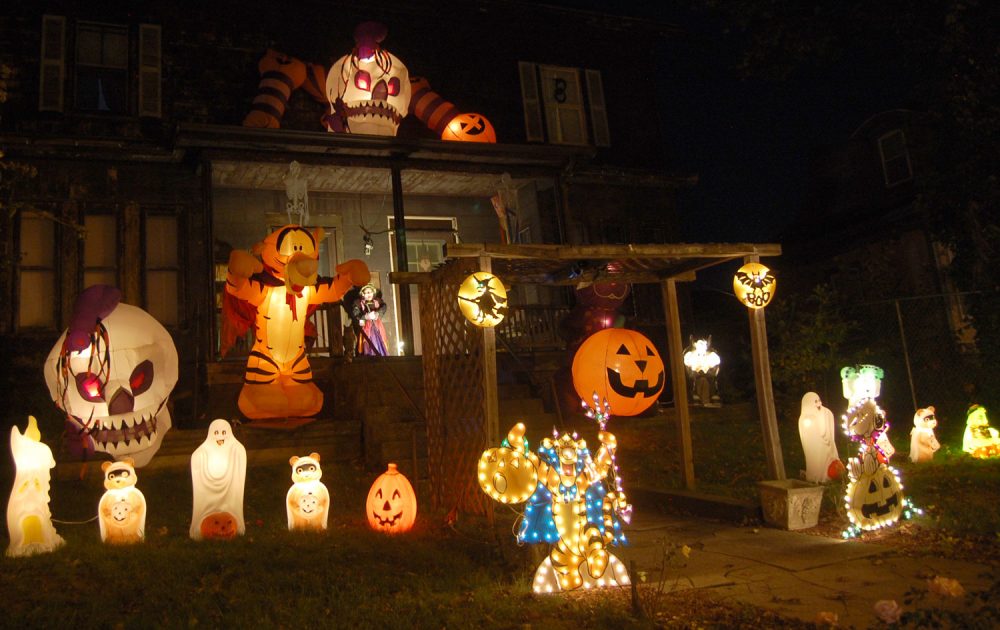 This article is more than 2 years old.
New England kids are used to wearing a winter coat over their Halloween costumes, but this year, it's not the cold that's the problem. It's the rain.
WBUR meteorologist Dave Epstein says to expect damp weather: it won't pour all afternoon and evening, but it will be wet, and windy. And temperatures will be in the high 60s, so make sure you trade that winter coat for a rain coat.
Because of the weather, some towns are delaying trick or treating and related events. (You may remember we got a nor'easter that dropped up to a foot of snow in some areas eight years ago. At least this time it's just rain?)
Your local police department's page on Facebook is a good place to check for delays in your community, but here's a list below of what we know thus far:
In addition, WMUR in New Hampshire reports that several cities, including Hudson, Nashua, Pelham, Salem and Windham, are also moving their trick-or-treating to Saturday.
This article was originally published on October 30, 2019.