'I Made This Decision, Alone'; Months Later, Clarity Around The End Of Medical Deferred Action
Acting Director of U.S. Citizenship and Immigration Services (USCIS) Ken Cuccinelli told members of Congress Wednesday it was his decision in August to stop processing requests for so-called medical deferred action.
The humanitarian immigration process, which allows seriously ill migrants to stay in the U.S. while receiving medical treatment, was reinstated in September following a month of public outcry.
Massachusetts Congresswoman Ayanna Pressley pushed Cuccinelli during a second congressional hearing on the matter, asking repeatedly whether President Trump or Trump's top immigration advisor, Stephen Miller, participated in making the August decision to end requests for medical deferred action.
"I made the decision, alone," Cuccinelli told members of the House Oversight Committee.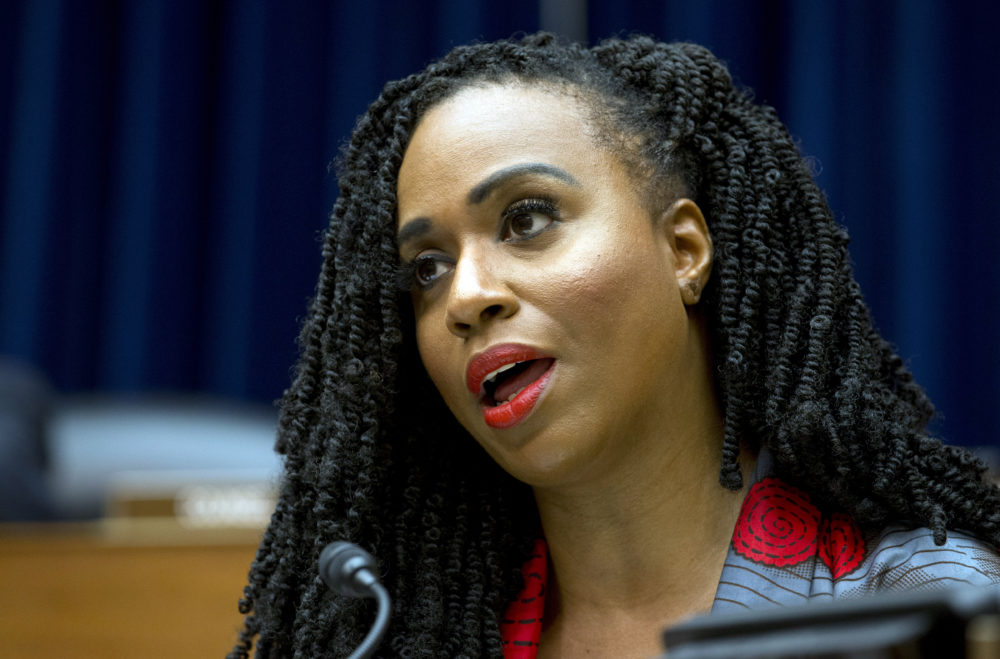 Asked by Pressley whether he stands behind that decision, Cuccinelli said: "That decision's been reversed."
Pressley also inquired about the agency's study, or lack thereof, on the potential impact of his move.
"Given that it was an abrupt policy that stood to impact, quite literally, the lives of critically ill children, in hindsight," Pressley said, "do you think that you should have done some analysis?"
Cuccinelli conceded that if he had it to do over again, he would not have applied the policy to those with pending applications.
"If for no other reason than to ease the information out and to not surprise them with a change in circumstances," he said.
Cuccinelli also sought to clarify earlier confusion about whether it was ever the agency's plan to transition requests for medical deferred action over to U.S. Immigration and Customs Enforcement (ICE). In August, a USCIS official told WBUR that the requests were to be submitted to ICE, but, days later, ICE sources denied they were responsible for processing the requests. On Wednesday, Cuccinelli clarified that it's "never ever been the case" that ICE was to take over medical deferred action requests.
Cuccinelli repeatedly said that medical deferred action does not have a legal or regulatory foundation, and insisted that granting deferred action for individuals based on serious medical needs is a matter of individual prosecutorial discretion. He said if members of Congress want to legislate clearer guidelines, he welcomes the collaboration.
WBUR first reported on the apparent end of medical deferred action when Boston-area immigrants began receiving denial letters from USCIS stating the agency was no longer considering their requests. The applicants were told in the letters they needed to make arrangements to leave the U.S. within 33 days.
According to Cuccinelli, USCIS receives roughly between 500 to 700 medical deferred action applications per year — a figure that includes family members of critically ill patients being treated in the U.S.
The Boston-based Irish International Immigrant Center, an advocacy group representing several clients seeking medical deferred action, told WBUR that none of its clients have received notification of approval or denial since their applications were re-opened last month.