MBTA Is Planning A 'Supersized' Orange Line Diversion For This Weekend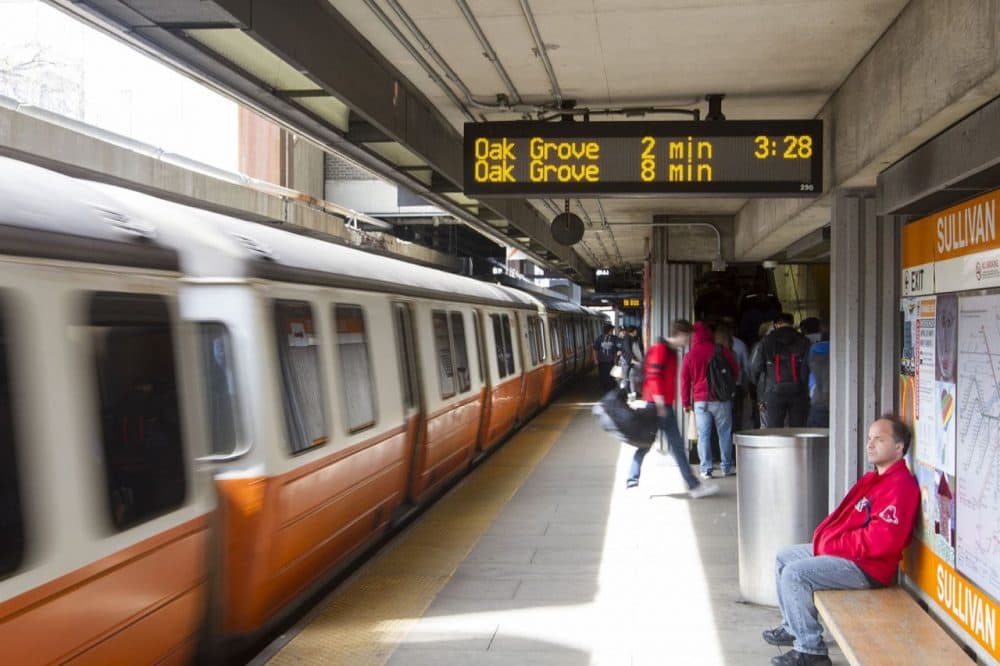 This article is more than 3 years old.
The autumn of Orange Line shutdowns is going out with a bang.
For the sixth weekend in a row, train service will be offline for most of the Orange Line to allow MBTA crews to accelerate maintenance and modernization work, but this version will be expanded, officials said Monday.
Shuttle buses will replace trains between Sullivan Square and Ruggles on Saturday and Sunday, two stops more than the previous five weekends of closures that affected Sullivan Square to Tufts Medical Center.
MBTA General Manager Steve Poftak told the T's board Monday that the "supersized" diversion will allow two crews to access the Orange Line and perform work rather than just one as has been the case in previous weekends.
No more Orange Line weekend shutdowns are planned through the rest of 2019. Four weekends of Red Line closures, excluding the weekend of Thanksgiving, between Kendall Square and Broadway will begin on Nov. 16 and Nov. 17