Friends, Neighbors Treat Doyle's Auction Like An Irish Wake
The recently closed Doyle's opened its doors again on Wednesday to auction off almost everything — from bar stools to beer glasses to historical photographs.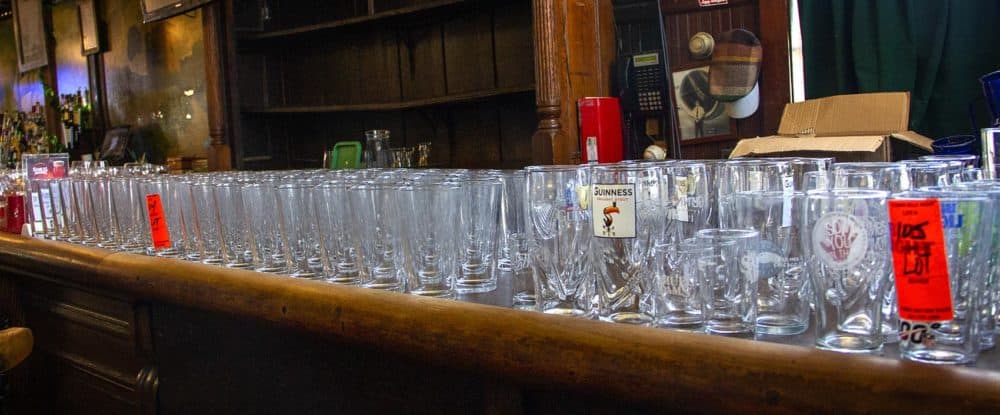 One group is hoping to preserve the longtime Jamaica Plain institution. Representatives from Save Doyle's Cafe gathered signatures for a petition to keep the building open both as a neighborhood pub, and as a community space.
"It's a place where neighborhood associations meet, where candidate forums happen, where fundraisers for local organizations and birthday parties [happens]," said Ziba Cranmer.
In addition, said Cranmer, the Boston Public Library has plans to photograph and scan as many of the items as possible for a future virtual gallery.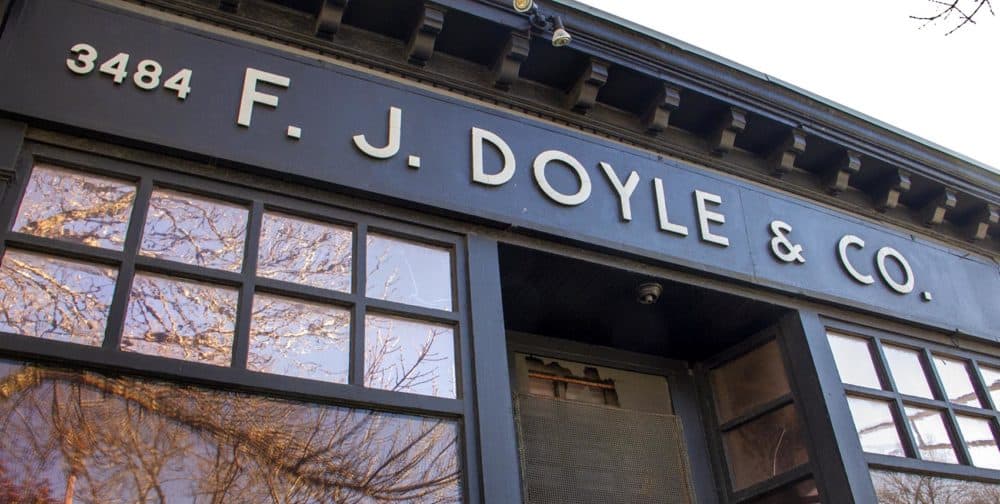 The 137-year-old pub officially closed its doors Oct. 26, a few weeks after its liquor license was sold to Davio's Northern Italian Steakhouse chain for $455,000.
More than 100 people registered to bid on the dozens of items available, each paying a $200 refundable deposit to get a bidding ticket.
They crammed into a back room with some nervous laughter and jokes as auctioneer Ed Smith ascended a small platform to speak to the crowd.
"This got more publicity than the Whitey Bulger trial," he joked, indicating the multiple TV news cameras and reporters standing in the crowd.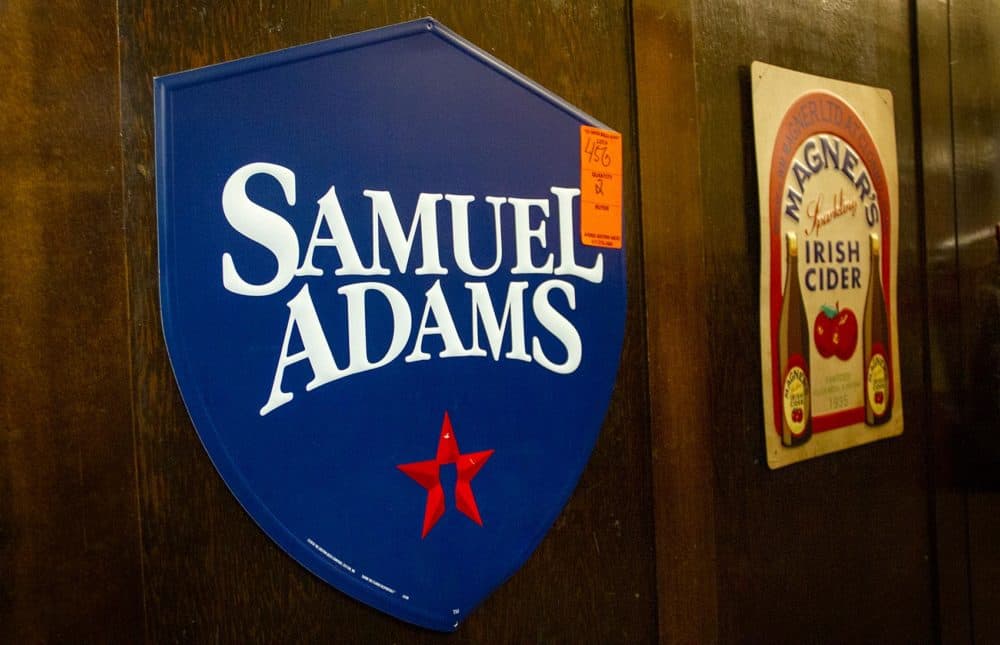 A few hours earlier, during the auction preview, the atmosphere felt more like an Irish wake than a funeral. People hugged, laughed and reminisced about all the good times they shared there — while also wiping away a few tears.
Jessica Cooke, of Roslindale, said she worked at the pub with her husband for a collective 50 years, spanning two owners. As she talked about what she was hoping to buy at the auction, she choked up.
"I grew up here. Started here in high school. Met my husband. Got married. Made so many friends," she said.
Cooke said she was hoping to get one of the historical photographs or maps that lined the walls, things she was intimately familiar with after working there for so many years.
"I've heard the story on every piece hanging on the wall," she said.
"There's just a lot of feelings in every piece that I see. They're not just pictures."
---
More of what's for sale: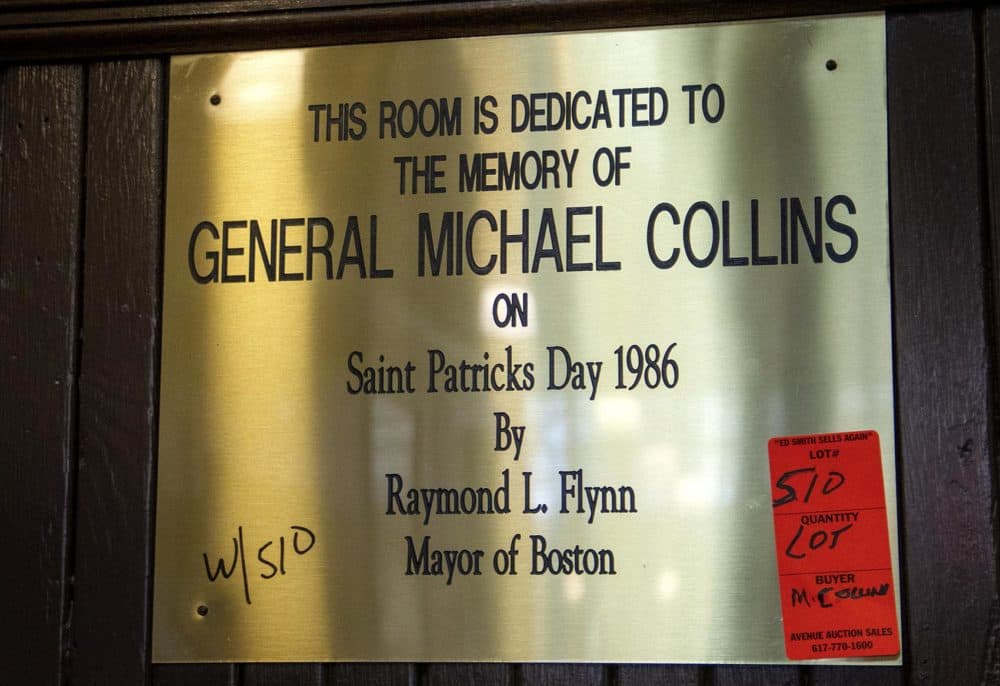 Editor's note: This article has been updated to clarify the mission of Save Doyle's Cafe.
This article was originally published on November 06, 2019.