Emerson Explores Merger With Vermont's Marlboro College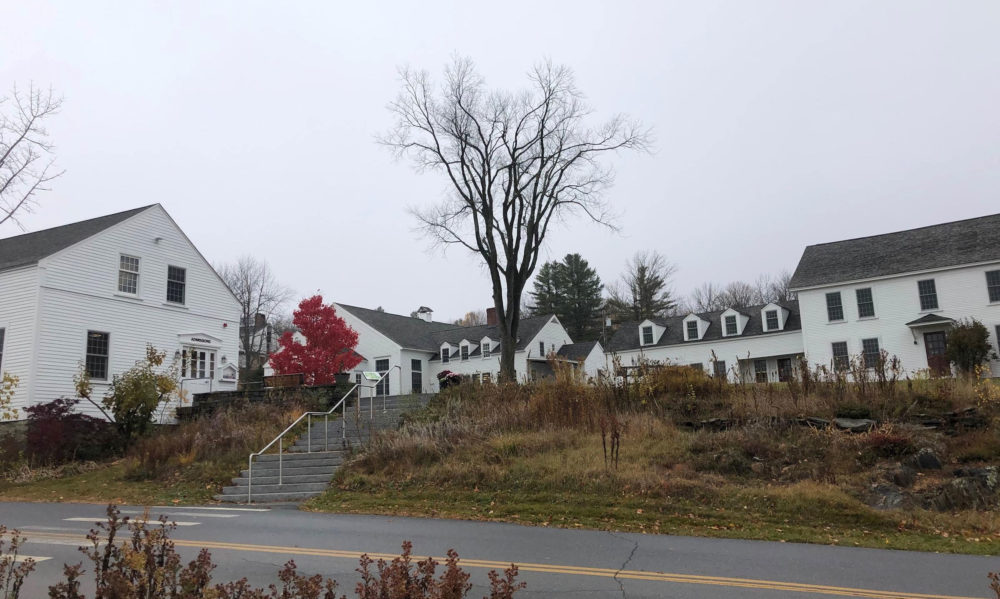 This article is more than 3 years old.
Emerson College is considering a merger with Marlboro College in Vermont.
The two schools are "exploring an alliance" that would transfer Marlboro's academic programs to Boston, according to a video statement by Emerson President Lee Pelton.
As part of the merger, the smaller Marlboro would give Emerson its $30 million endowment and its real estate holdings, valued at $10 million. That money is expected to permanently fund Emerson's Institute for Liberal Arts and Interdisciplinary Studies. In return, Emerson plans to name the institute after Marlboro.
Emerson College officials have also agreed to offer all of Marlboro's tenured and tenure-track faculty a position at the Boston campus. Emerson would also allow all of Marlboro's undergraduate students the chance to enroll and finish their degrees in Boston. As of the 2018-2019 school year, Marlboro had just 142 undergraduates, according to federal data.
"One way to understand this transaction is to think of an individual making a $40 million gift to endow an existing college program," Pelton said. "For Emerson, the gift will permanently fund Emerson's Institute for Liberal Arts and Interdisciplinary Studies program. For Marlboro, their legacy will live on, their students will benefit from enhanced educational programs, and their tenured and tenure-track faculty will continue to teach in an environment that supports intellectual creativity, innovation and experiential learning."
Still, Marlboro College President Kevin Quigley said the news has been hard for his school community.
"With all partnerships, when they come together they involve some loss. And at the moment my community is focused on loss, and I hope very soon they'll be able to see the remarkable opportunity," he said.
School officials said negotiations and talks about the alliance have been in the works since early October.
The announcement follows an earlier, unsuccessful attempt by Marlboro College leaders to merge with the University of Bridgeport in Connecticut.  According to Quigley, they couldn't come to an agreement over how Marlboro's campus land would be used.
If approved, Emerson College and Marlboro College hope to complete their "strategic alliance" by July of next year.
This article was originally published on November 06, 2019.