Pressley Endorses Warren's Presidential Bid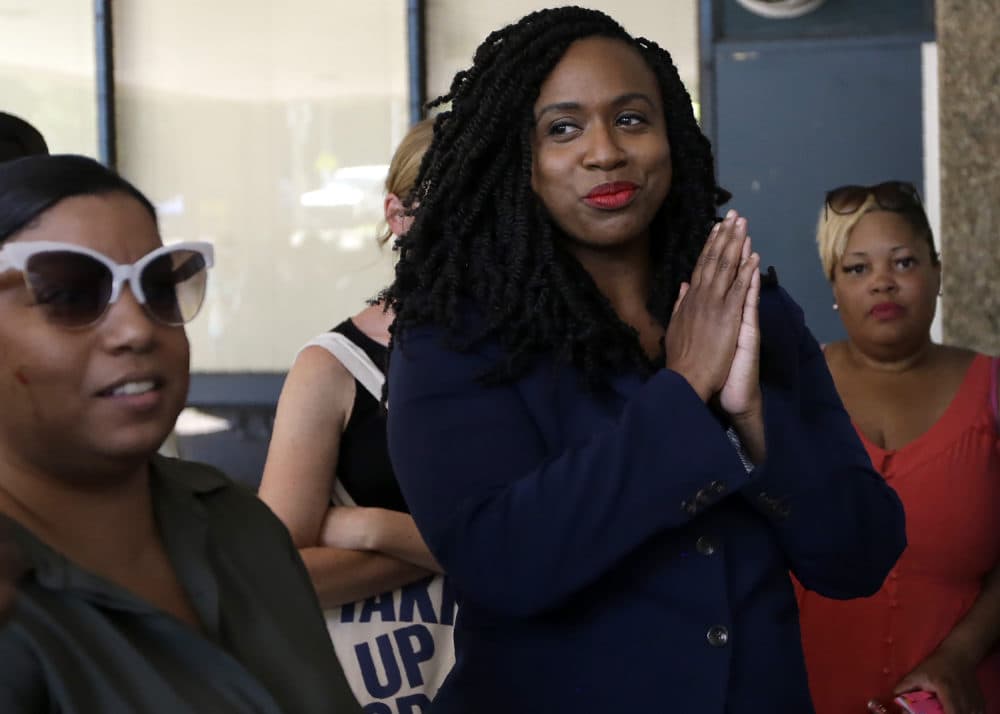 This article is more than 2 years old.
U.S. Rep. Ayanna Pressley is endorsing U.S. Sen. Elizabeth Warren's presidential bid, calling her fellow Massachusetts lawmaker a "bold, compassionate leader."
In backing her home-state senator, Pressley is breaking with the other three members of "the Squad" — the progressive congresswoman of color known for taking on everyone from President Trump to Democratic leadership — who all support Vermont U.S. Sen. Bernie Sanders.
"At a time when so many people find their lives threatened and their dreams denied, we need bold, compassionate leaders who put power back in the hands of people," Pressley said in an online video announcing her support of Warren.
"For Elizabeth and for me, power belongs in the hands of the people," Pressley said. "That's why she's fighting for fundamental change that restores power to those who've been left behind, and centers those who've never had access to it in the first place."
The endorsement comes weeks after Reps. Alexandria-Ocasio Cortez of New York, Ilhan Omar of Minnesota and Rashida Tlaib of Michigan publicly backed Sanders' presidential bid.
It also is the highest-profile endorsement yet from Pressley, who earlier this year launched a leadership political action committee to support candidates and has recently endorsed number of hopefuls, including primary challengers of Democratic incumbents.
Pressley will join Warren on the campaign trail Thursday in the battleground state of North Carolina. The event will be held at Needham B. Broughton High School in Raleigh.
Clarification: An earlier version of this story, based on a release sent by Pressley's office, included the wrong location for the Pressley/Warren event.
This article was originally published on November 06, 2019.