Map Shows Breadth Of Wu's Support Across Boston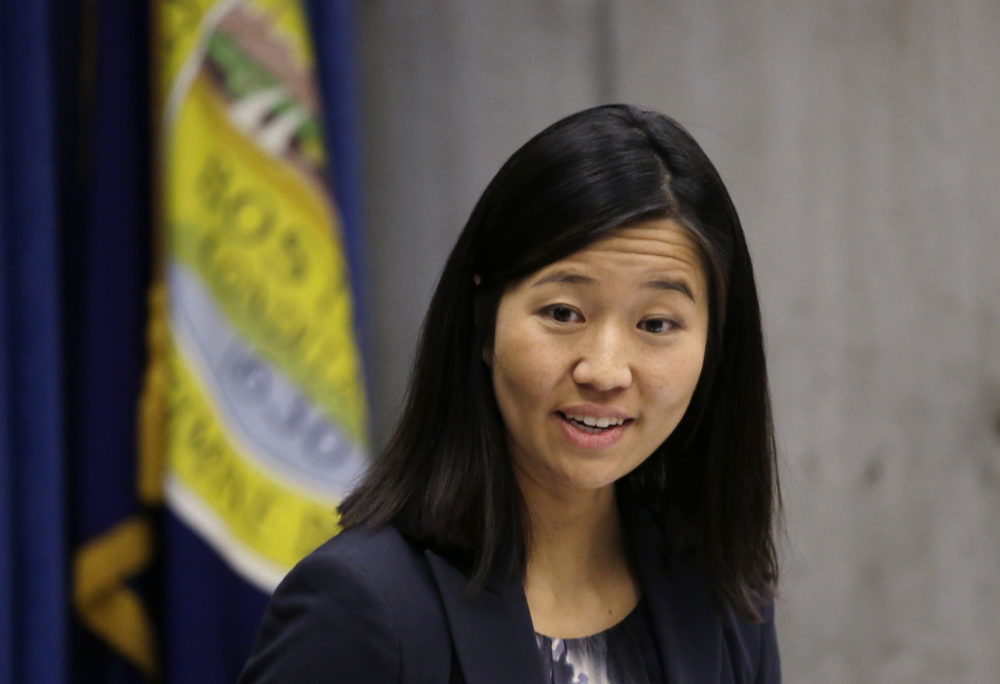 This article is more than 3 years old.
Boston City Councilor Michelle Wu was the top vote-getter in Tuesday's municipal election, coasting to re-election and garnering some 7,500 votes more than Annissa Essaibi-George, who finished second in the at-large contest.
Wu, whose name has been floated as a possible challenger to Mayor Marty Walsh, topped the at-large ticket in most of the city's 255 precincts — repeating a feat she accomplished in September's preliminary election.
As you can see in the map below, Wu — represented by the color blue — finished first in precincts all over the city, from East Boston to Allston to Hyde Park.
Councilor Michael Flaherty, who finished third Tuesday and is represented below by orange, also followed a trend from the preliminary, topping the ticket in certain corners of the city, including South Boston and Charlestown.
Julia Mejia gets the fourth at-large seat and the fourth check mark — at least for now. According to the unofficial results, she beat fellow first-time candidate Alejandra St. Guillen by just 10 votes, leading St. Guillen to call for a recount.