Weymouth Compressor Station Passes Final State Regulatory Hurdle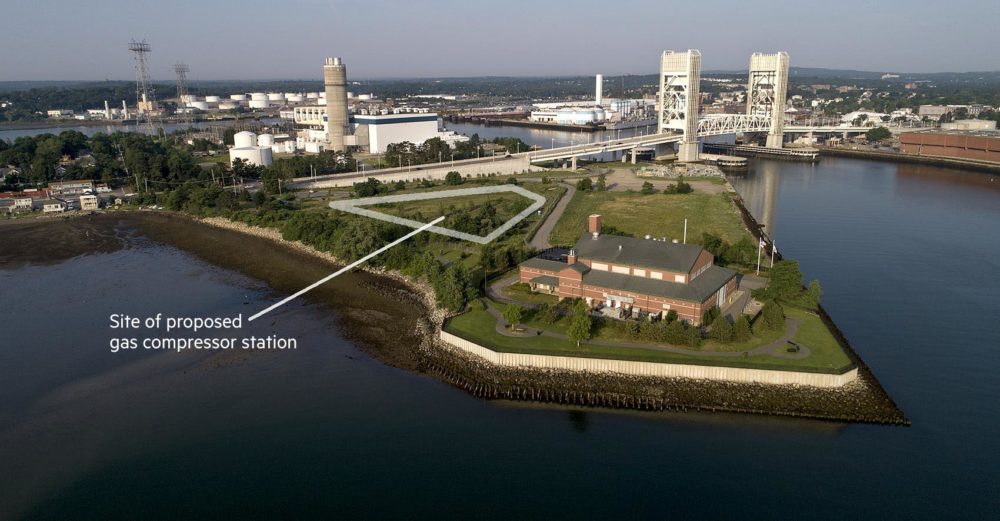 This article is more than 1 year old.
A proposed natural gas compressor station in Weymouth is one step closer to reality. On Tuesday, the state Office of Coastal Zone Management (CZM) determined that the project meets Massachusetts standards for coastline development, a decision known as a federal consistency review.
The finding — which was widely seen as opponents' last chance to challenge the compressor project at the state level — comes less than a month after the Massachusetts Department of Environmental Protection issued the final of three contested environmental permits, and less than a week after the mayor of Weymouth asked the agency to delay its decision in light of new information about need for the compressor.
"The Office of Coastal Zone Management has now completed its Federal Consistency Review of the project and applicable state and federal permits, and determined that these are consistent with the policies of the Commonwealth's federally approved coastal management program," said Katie Gronendyke of the Executive Office of Energy and Environmental Affairs, which oversees CZM.
"As part of this review, the project proponent was required to demonstrate consistency with these policies, provide extensive information on the project, and provide additional supplemental information on how the project may impact public access, operate within the designated port area, and be designed for, and resilient to, future conditions relating to storms and sea level rise," she said. "Today's consistency decision does not weigh the necessity of additional gas infrastructure, a decision that is made through the FERC [Federal Energy Regulatory Commission] certificate."
For years, opponents of the compressor have fought the station, arguing that it doesn't meet public safety, health and environmental standards. But according to Enbridge, the Canadian company behind the compressor station, the $452 million project is required to meet the needs of customers in Maine and Canada, and "strikes the optimal balance between the requirements of compression … while minimizing environmental disturbances, expense, and maintaining service to the existing customers."
"We are pleased with the issuance of the Coastal Zone Management Act Federal Consistency Determination for the proposed Weymouth compressor station," an Enbridge spokesman said. "Algonquin Gas Transmission continues to obtain all applicable approvals for the Atlantic Bridge project, and remains committed to constructing all the required facilities to ensure much-needed natural gas can be delivered to meet the needs of the region as soon as possible."
Having cleared all state regulatory hurdles, Enbridge is expected to ask FERC for permission to begin construction.
A FERC spokeswoman declined to comment on whether and when the commission will issue a "notice to proceed" with construction, but did say that the commission will review whether Enbridge has obtained all required permits before issuing one.
The proposed 7,700-horsepower compressor is part of a larger interstate gas pipeline called the Atlantic Bridge Project. If built, the compressor will connect two existing pipelines and re-pressurize — or "boost" — the gas so that it can flow all the way to northern New England and Canada.
A 2016 federal filing shows Enbridge had seven utilities lined up to use the pipeline, but as WBUR reported last week, two of the utilities — New Brunswick-based New England NG Supply Limited (NENG) and Exelon Corporation — have backed away from their contracts and asked to sell at least part of their capacity to National Grid. And National Grid, along with Eversource and Norwich Public Utilities in Connecticut, say they don't need the compressor to meet customer demand for gas.
This shift in demand for contracts has opponents of the project questioning whether it fulfills the "public convenience and necessity" certificate FERC awarded in 2017.
"That the contracts for this gas are falling by the wayside on a daily basis tells CZM, DEP, and Governor [Charlie] Baker that this compressor station will be nothing more than a stranded asset for which the ratepayers will be held responsible," Alice Arena of Fore River Residents Against the Compressor Station said. "We will not allow this siting to go forward. We will continue to fight this ill-conceived scheme by all means available and necessary."
Sen. Ed Markey, a longtime compressor opponent, said the fight would continue in court.
"I will continue to stand with the residents and activists who have been warriors in the battle to stop a project this is meant only to send natural gas abroad to the highest bidder," Markey said. "These communities have nothing to gain and everything to lose if this compressor station gets built."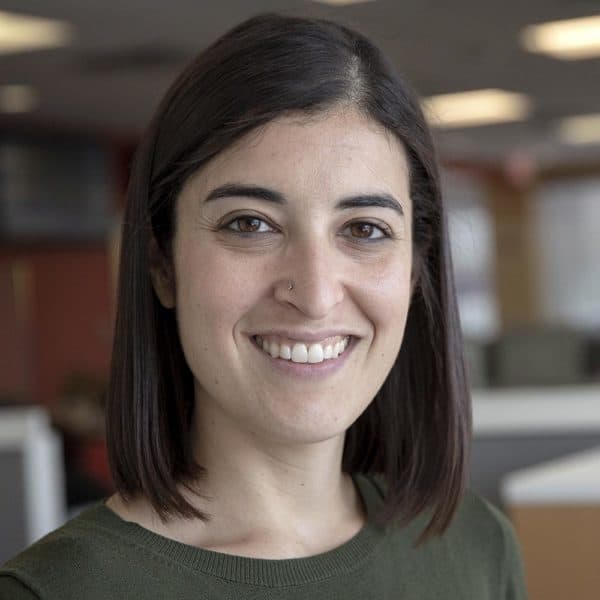 Miriam Wasser Reporter, EarthWhile
Miriam Wasser is a reporter for WBUR's environmental vertical.