National Grid, Eversource Say They Can Meet Natural Gas Demand Without Weymouth Compressor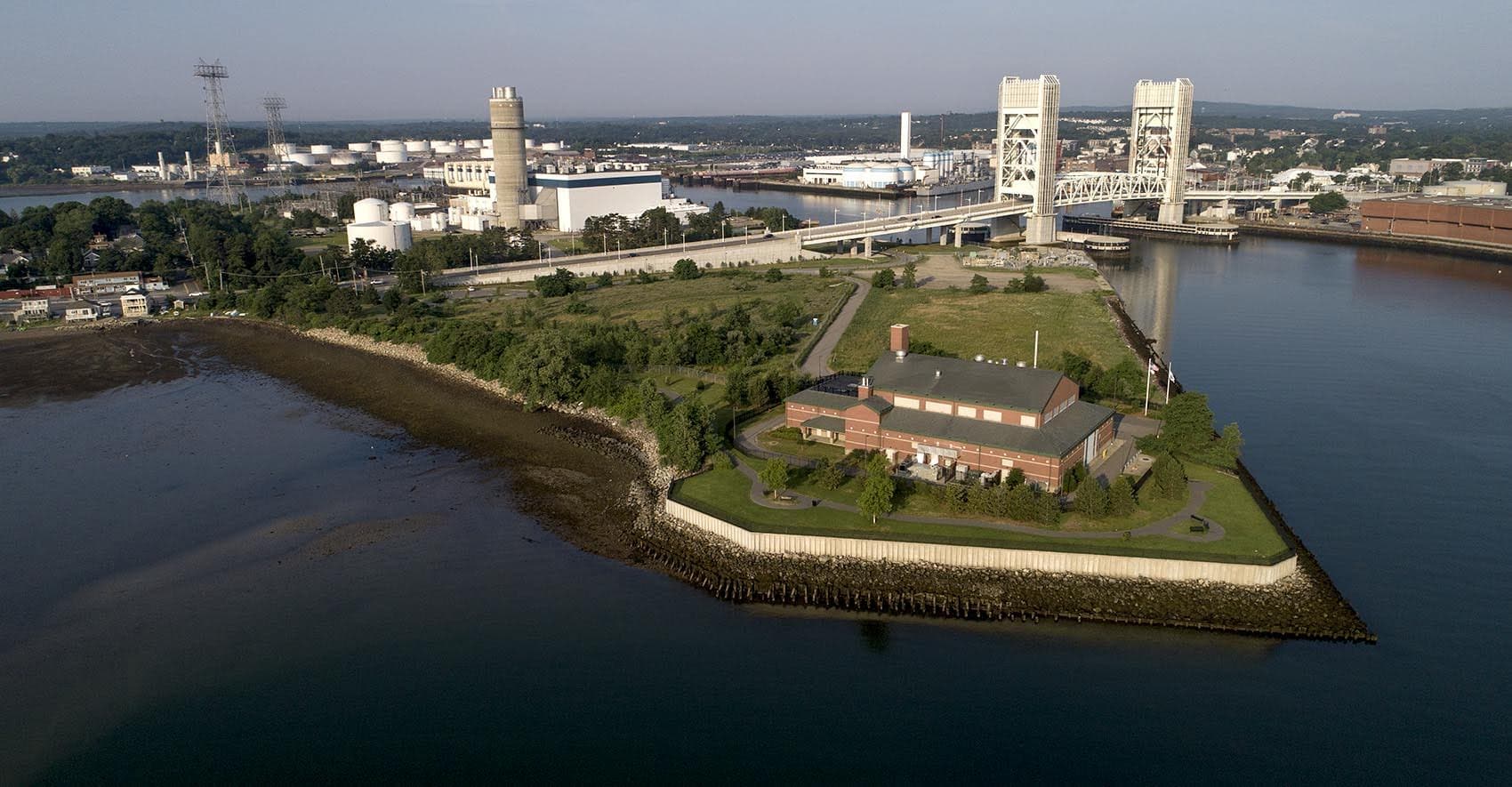 This article is more than 3 years old.
Two utility companies involved with the proposed natural gas compressor station in Weymouth say they don't need the facility to meet customer demand. Now, opponents of the compressor station are calling into question whether the project — which has been the subject of public protests and lawsuits — meets the "public convenience and necessity" requirement for federal approval.
The proposed 7,700-horsepower Weymouth compressor would be part of energy giant Enbridge's Atlantic Bridge Project, which was designed to deliver natural gas to New England and Canada. Energy companies build compressor stations along interstate pipeline routes to "boost" pressure and keep the gas flowing. While Enbridge will own the pipeline and infrastructure, utility companies bid for contracts that allow them to ship gas through it.
In September, one of those contract holders, New Brunswick-based New England NG Supply Limited, announced that it is withdrawing from the project. Shortly after, National Grid applied to take over the contract, and in testimony before the state on Oct. 25, said it could deliver this gas to customers "without the installation of the Weymouth compressor station."
"The implication is that they would be shipping the gas within their service territory in the greater Boston area as opposed to sending it up and out of the country," said Kathryn Eiseman, president and CEO of the Pipe Line Awareness Network for the Northeast, Inc., an advocacy group based in Cummington, Massachusetts.
In other words, "National Grid is saying that they would not need to use, or rely on, the Weymouth compressor station," she said.
In addition, Eversource, which holds a large shipping contract for the Atlantic Bridge Project, also confirmed to WBUR that it does not need the compressor station.
"Our gas capacity associated with the Atlantic Bridge project is already flowing at full capacity, and we are meeting the reliability of our customers' needs," Eversource spokesperson Reid Lamberty said in a statement. "Our delivery does not depend on the Weymouth Compressor, but we are sympathetic to other shippers who may need it to meet their customers' needs."
Questions about need for the project come as the state's Office of Coastal Zone Management is deciding whether to issue a federal consistency determination. This final state permitting requirement has been delayed multiple times, and the agency now says it will make a decision by Nov. 12.
If the state decides in favor of the project, then the Federal Energy Regulatory Commission (FERC) must make its own determination before construction can begin.
"FERC really looks at whether there is market demand for a project [and] if there are signed contracts for a project," Eiseman said. "But if you dig down a little and you see that the signed contracts will now be using the gas within Massachusetts, then there just is no justification, as far as I can tell, for building this compressor station."
Enbridge did not respond to requests for comment.