With Permits Upheld, Weymouth Compressor Opponents Plan Legal Challenge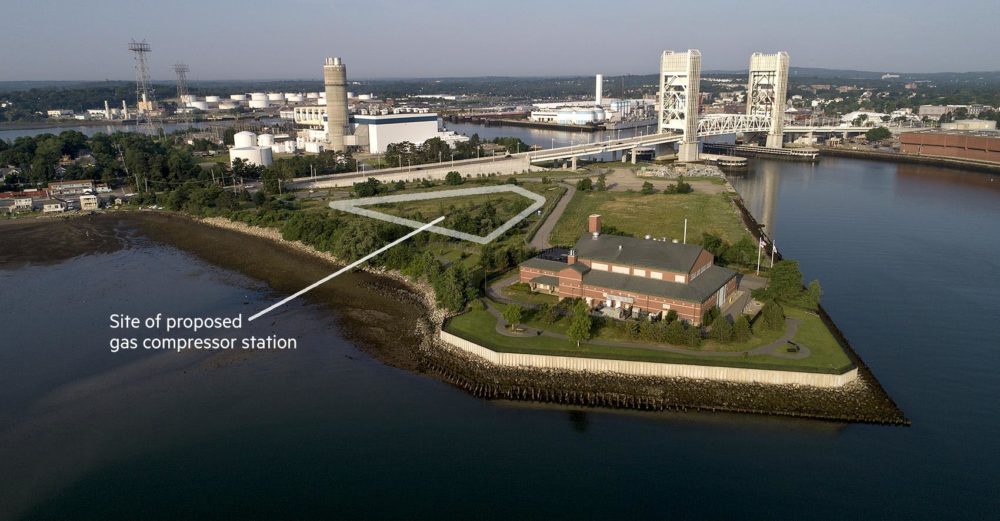 This article is more than 3 years old.
Massachusetts' lead environmental regulator upheld wetlands and waterways permits for a natural gas compressor station, drawing renewed promises of a legal challenge from opponents.
Department of Environmental Protection Commissioner Martin Suuberg on Thursday announced that the two permits would go forward after facing an appeal from opponents in the community, an expected step after the DEP's hearing officer earlier this week recommended allowing the approval to stand.
On Friday morning, the Fore River Residents Against the Compressor Station said it would appeal the decision to Superior Court, arguing the permits in fact violate environmental regulations. The group had said earlier it would challenge Suuberg's decision.
Residents who oppose the plans for the gas project, set to be located along the Fore River separating Weymouth and Quincy, have already filed cases in federal and state court appealing the air-quality permit Suuberg already upheld.
Resolution of the DEP's internal appeal process may clear the way for a separate state regulatory body, the Office of Coastal and Zone Management, to complete its work on the compressor station. The office has been repeatedly delaying the deadline for its federal consistency review while DEP cases played out.
U.S. Sen. Elizabeth Warren and U.S. Sen. Ed Markey announced legislation this month that would block construction of any compressor station — including that sought for Weymouth — that exports natural gas internationally. In a Friday statement, Warren criticized Suuberg's decision.
"I'm deeply disappointed Enbridge and Algonquin Gas are one step closer to building a natural gas compressor station in North Weymouth," Warren said. "This decision comes amid strong opposition from the community and despite the public health risks of a compressor station operating so close to homes, schools, and a water treatment site."