Elected Bodies In Mass. Do Not Reflect State's Diversity, Report Finds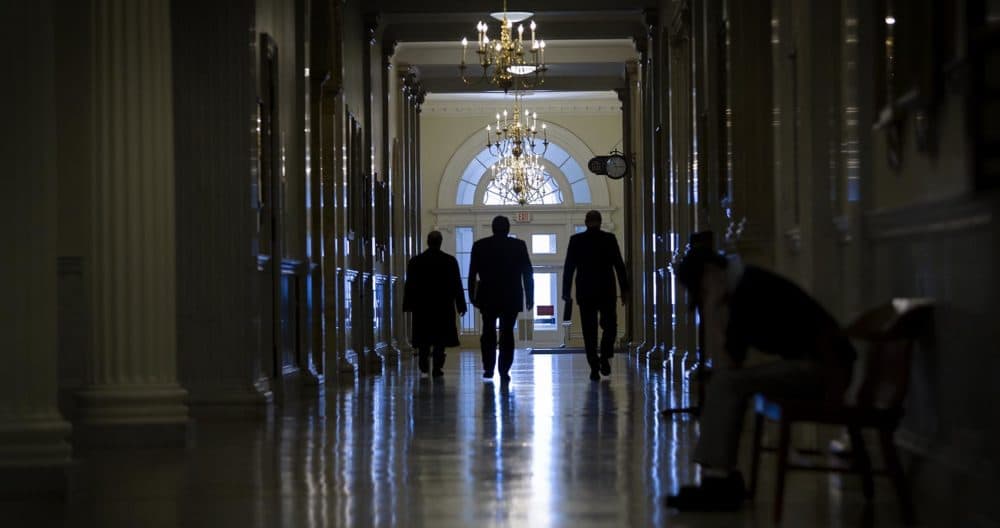 This article is more than 3 years old.
A new report out Wednesday concludes that the state Legislature, as well as local elected bodies, fail to reflect the actual racial, ethnic, gender and political makeup of Massachusetts.
In its report, the nonpartisan think tank MassINC identified several factors that have led to the disparities, and detailed the consequences for failing to address the divides.
Among the major findings:
-- White residents in Massachusetts are overrepresented by about 16% in the 200-member Legislature, while African American, Latino and Asian residents are underrepresented. The report finds that to bring the Legislature into balance to reflect the state's population, another 31 members of color would need to be elected.

-- Women are also underrepresented. Nearly 52% of the state's population is female, however less that 29% seats in the Legislature are currently occupied by women, putting Massachusetts in 27th place among states for gender representation. To reflect the population, another 47 women would be needed in the Legislature.
-- There are similar disparities in local government, with many city councils made up predominately of white males. For example, 64% of residents in Brockton are people of color, but just 8% of the city's elected officials are people of color.
The report points to a lack of citizen participation and low voter turnout as major reasons for the disparities. It recommends the state consider reducing the number of elections, by holding state and local elections simultaneously. Currently, state elections are held in even-numbered years while municipal elections are in odd-numbered years.
Other recommendations include public funding for candidates and parties. The report argues that public financing increases the racial, economic and gender diversity of candidates for public office.
The report claims Massachusetts ranks last or nearly last on measures of electoral competitiveness for state legislatures. Only a third of all seats were contested in November 2018, and fewer than half of the 160 House and 40 Senate seats were contested in either the general or primary elections.
The shrinking local news media is also cited in the report as contributing to a disinterest in state and local government. The report authors say new business models need to be developed for state and local news. A bill currently before the Legislature would establish a special commission to look at how the declining number of local news outlets has affected underserved communities.