'Knives Out' Is A Murder Mystery Whodunit That Upends Expectations
The kind of movie they say they don't make anymore, writer-director Rian Johnson's "Knives Out" is a smashing, old fashioned entertainment with a saucy, contemporary edge. Inspired by Agatha Christie's locked room whodunits, it's a murder mystery concocted by someone who's read an awful lot of murder mysteries, playfully upending audience expectations and fooling even a few of us who fancy ourselves experts on the genre. This is a brainy crowd-pleaser focused on the pleasures of big movie star performances and crafty writing, two quantities in short supply these days at franchise-dominated multiplexes.
Christopher Plummer plays legendary mystery novelist Harlan Thrombey, multimillionaire and patriarch of a spectacularly dysfunctional family, all of them afflicted and affected in ways maybe only people who grew up absurdly wealthy can be. The bickering clan barely holds it together for the old man's 85th birthday party, during which he sets about settling some old scores and providing pretty much everyone in the family with ample motive for wanting him dead. The next morning, Harlan's discovered in his locked bedroom with his throat cut — seemingly by his own hand — but nobody's quite ready to believe he went willingly.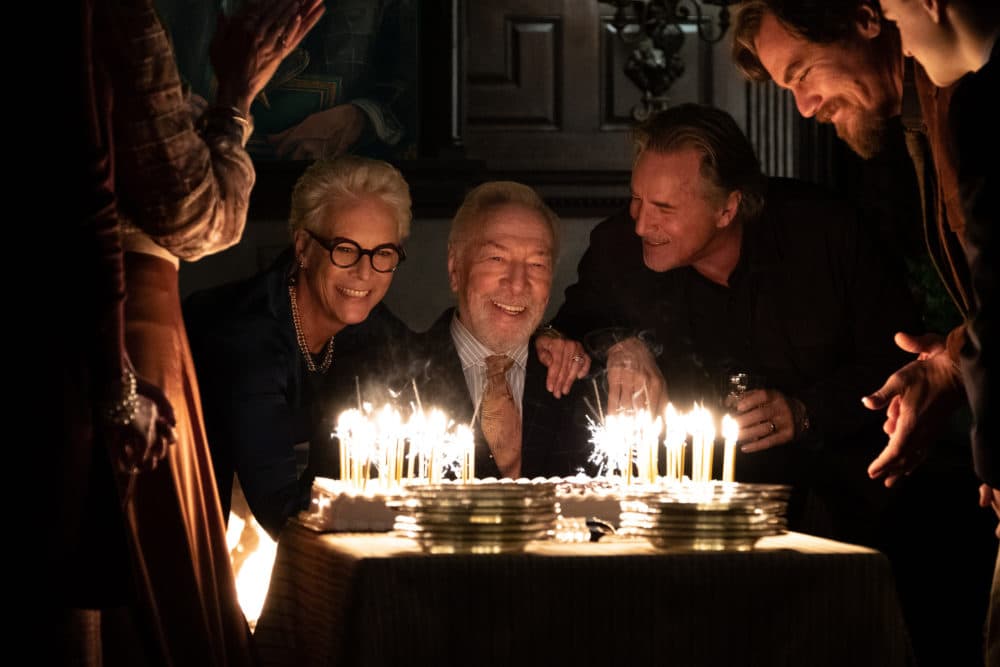 Enter Beniot Blanc, a world-famous super-sleuth played by Daniel Craig with the same kind of lip-smacking relish and hambone Southern accent he deployed to such revelatory effect in 2017's "Logan Lucky." (It's an odd but endearing tic that this glowering Englishman goes full "Hee Haw" every time he's in a comedy, but I hope the Coen brothers are taking note and put him in one of their yokel farces soon.) Blanc is Hercule Poirot by way of Foghorn Leghorn, and it's a stitch to watch him navigate his chats with Thrombey's jittery, suspicious offspring, each of whom is full of it to a certain extent.
The suspects include Don Johnson's slick, supercilious son-in-law, and a couple of basket case daughters played by Jamie Lee Curtis and Toni Collette. Michael Shannon is also around as Harlan's rumpled failure of a son, dragging along a resentful, pubescent boy of his own who's already a budding alt-right foot soldier and barely looks up from his phone. But the most fun here is being had by Chris Evans, the former Captain America reveling in one of his first post-Marvel role as Thrombey's bratty, breezily abusive grandson. After a decade or so of being on his best behavior playing the physical embodiment of decency, you can feel the sweet relief with which the Sudbury native cuts loose here as the ultimate entitled jerk.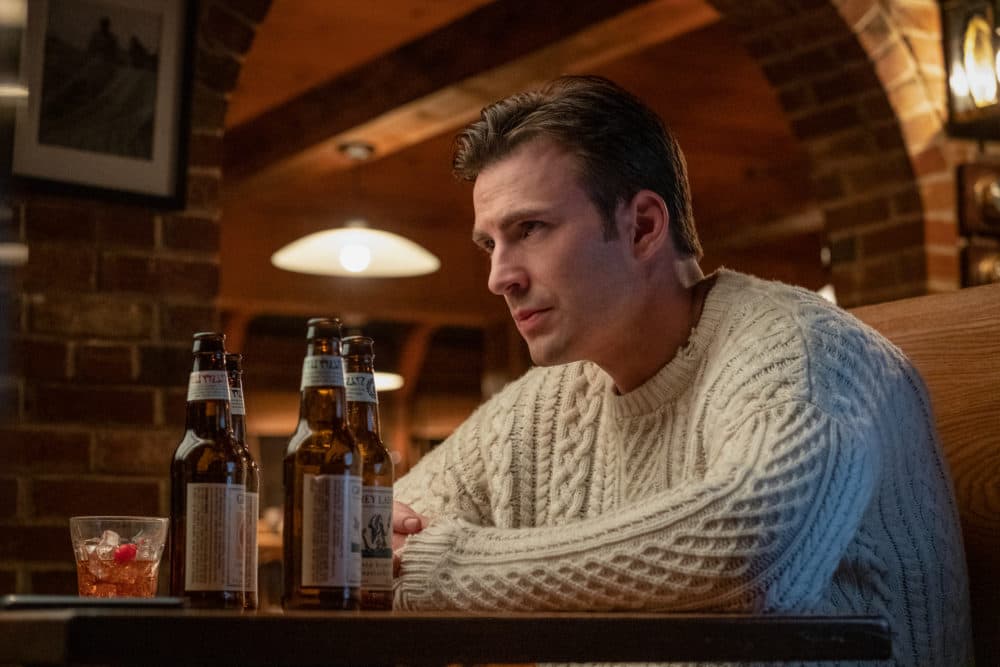 The only person Blanc can trust is Harlan's nurse Marta (Ana de Armas) who can't tell a lie without getting physically ill — a telltale gag reflex Johnson employs sparingly for some dazzling comic payoffs. But it turns out Marta knows more than she's letting on, which complicates things enormously when the detective enlists her as the Watson to his Holmes. Our audience surrogate is a seen-it-all local cop played by Lakeith Stanfield, wryly commenting on all the outlandish plot twists in this "giant Clue board of a house" and summing up a mid-movie action set-piece as "the dumbest car chase ever."
What's so much fun about "Knives Out" is that Johnson has read all the same books and seen all the same movies that we have, so he keeps finding ingenious ways to fold the familiar formula into unexpected shapes. We in the audience actually learn whodunit about a half-hour into the film, which instead finds suspense in developments much more clever and complicated than a simple guessing game. Every time you think you've got it all figured out, he zigs instead of zags.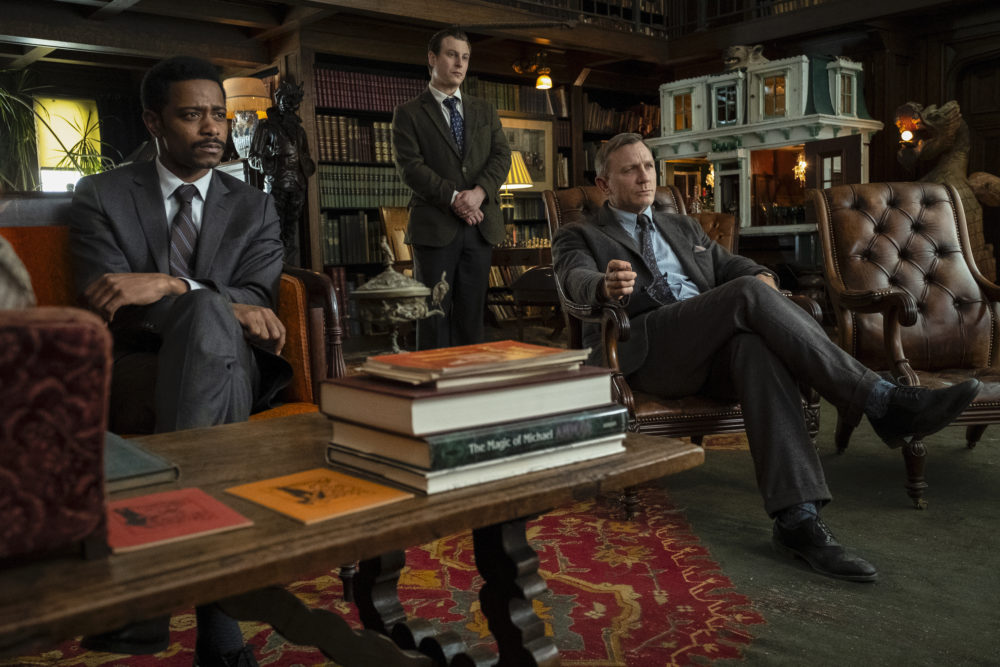 Johnson's first film, the 2005 indie smash "Brick," set a 1940s film noir inside a modern-day high school, and ever since, his stories have all been to some degree or another about the stories we tell ourselves, slyly commenting on their very movie-ness within the subtext. His great "Star Wars: The Last Jedi" — the rare blockbuster sequel that was also a film of ideas — even ended with a shot of kids playing with makeshift Luke Skywalker and Kylo Ren action figures, acknowledging that "Star Wars" has been a part of our culture for so long now that the movies are about characters who grew up idolizing the characters from "Star Wars."
It's a kind of self-reflexive knowingness that never crosses the line into snark, but enables Johnson and his cast to fool around with their premise and make "Knives Out" feel like something a good deal fresher than say, Kenneth Branagh's recent waxwork remake of "Murder on the Orient Express." He's also punctuated the plot with cutting little class observations, such as how wealthy folks love to brag about how early they saw "Hamilton," or the way the Thrombey's insist Marta is "like a member of the family" while each claims she comes from a different country of origin. (They're all wrong.) Of course, taking the snooty rich down a peg or two has been a mainstay of detective fiction since "Columbo" and long before, and by its final revelations, "Knives Out" turns out to be the season's most unlikely companion piece to "Parasite." Come to think of it, they'd make a great double feature.