Forecast: Sunny Saturday, Stormy Later Sunday
Play
This article is more than 3 years old.
Meteorological fall ends today and meteorological winter begins tomorrow. This marks the coldest 90 days of the year. As if right on schedule, snow is going to accompany the beginning of this season...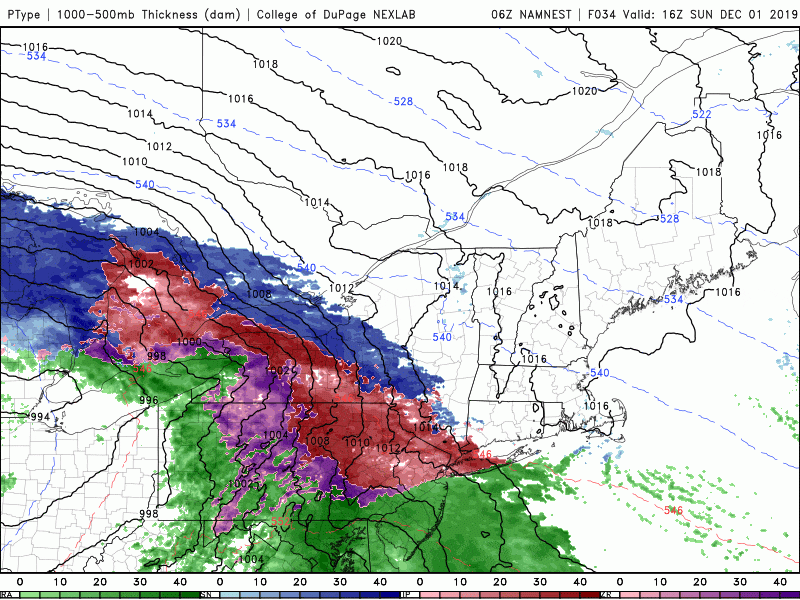 The upcoming storm is a long-duration one with precipitation lasting over 36 hours. Once the snow begins on Sunday afternoon and evening, we run the risk of precipitation all the way until the early morning hours of Tuesday.
This doesn't mean it's going to be snowing hard the entire time or raining hard the entire time, but the storm will be influencing our weather throughout that period.  There will heavy rain over southeastern MA while heavy snow occurs over the interior.
The coastal flooding risk is not going to be an issue with this particular system. Tides are astronomically low and therefore flooding is not a concern.
Although we'll be windy, I'm not expecting damaging winds from the system either. Logan Airport could be impacted at times between Sunday night and Tuesday morning but I don't see the airport being shut down the entire time.
North and west of route 495 snow will be heavy and pile up into the largest totals. In this area I expect on the order of 8 to 14 in.
As you move closer to Boston amounts will slowly decrease finally ending up with a coating to a couple of inches at best over Cape Cod.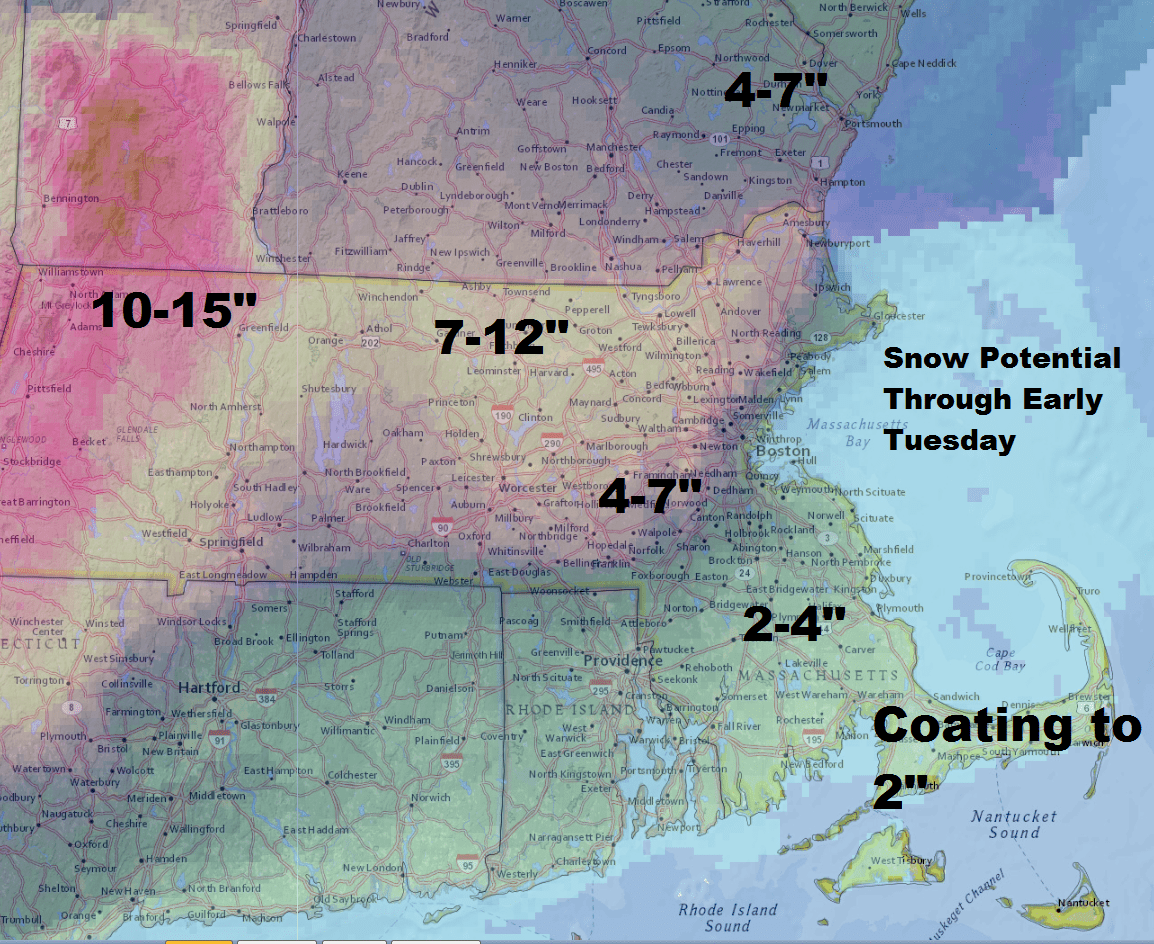 In the middle of the heavy snow and the bare ground will be a region of transition. Here the precipitation will start as snow eventually go over to a mix or even all rain and then finally back to snow Monday afternoon or early night into early Tuesday. How long your particular town stays in the mix between the snow will determine ultimately how much you receive. This is why there's a very large range across a small distance.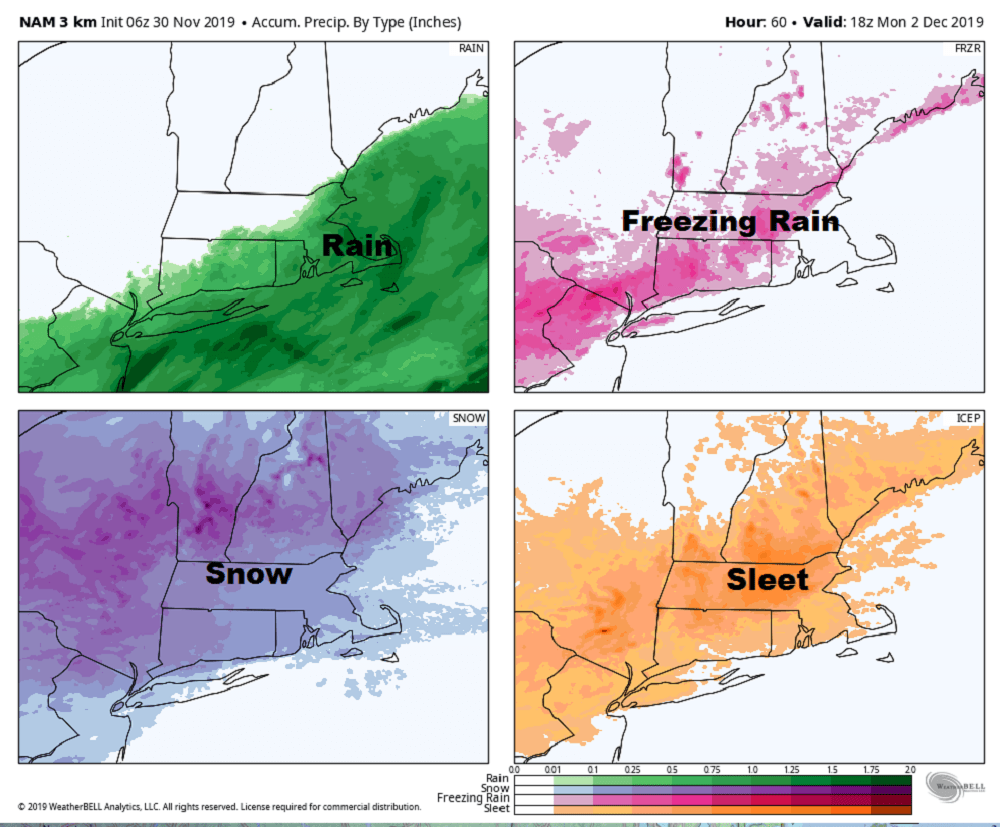 Once the storm is under way I'll have to watch the exact position of that rain snow line and may still need to refine snow totals further.  Things will end Tuesday morning and then it's just dry and cold the rest of the work week. There should be some moderation in the pattern in the second week of December before full winter really arrives.
You can follow my updates here and on Twitter @growingwisdom.
Get up to speed on the news Boston is talking about by adding our daily newsletter to your morning routine. Sign up now.
Saturday: Lots of sunshine. Highs approaching 36.
Sunday: Cloudy morning, snow developing between 2 p.m and 5 p.m.
Sunday Night: Snow changing to mixed precipitation or rain at the coast and perhaps out to Route 128 or 495.
Monday: Snow and mixed precipitation.Rain Cape Cod. Changes to snow north to south through the day.  Highs in the 30s.
Tuesday: Cloudy inland, snow ending coast.