Spellbinding 'Atlantics' Is An Ethnographic Study That Turns Mystic
Buried beneath all the ballyhoo over Netflix's premiere of "The Irishman," another one of this year's finest films slipped onto the streaming service with little fanfare last Friday. "Atlantics," the debut feature from world cinema royalty Mati Diop made history earlier this year by being the first movie directed by a black woman ever invited to screen in competition at the Cannes Film Festival, where it went on to win the Grand Jury Prize.
A sequel of sorts to Diop's 2009 documentary short "Atlantiques," this is a slippery, spellbinding movie thick with atmosphere and longing. Set in Senegal, the story starts as an arresting ethnographic study until it takes a hard right turn into the mystic. With unerring confidence behind the camera, "Atlantics" steadily grows into something ever more mythical and strange — like a seaside campfire story told by old sailors' widows. You might think you know where it's going, but you don't.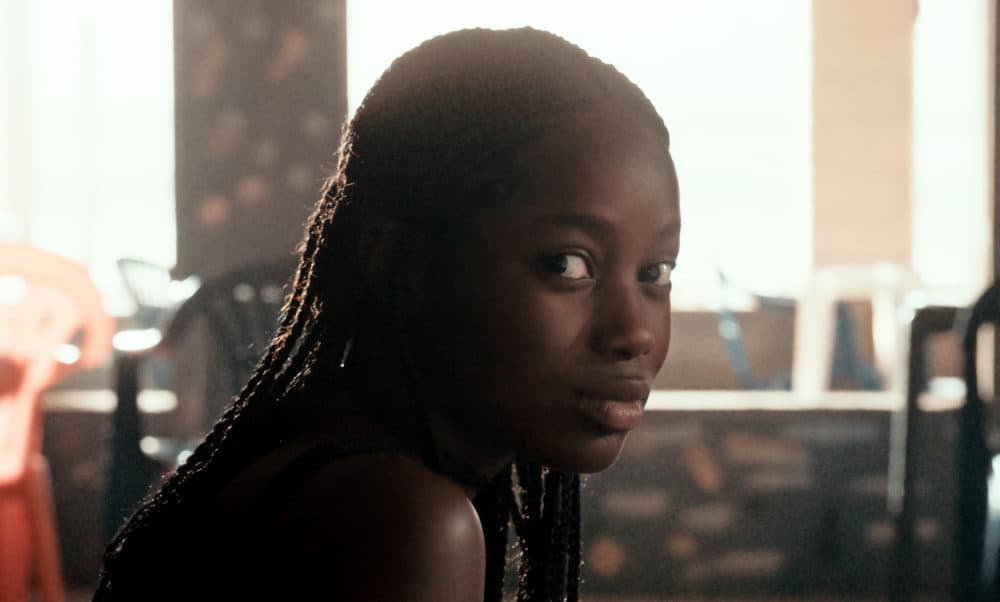 The luminous Mame Bineta Sane stars as Ada, a young woman from a modest background and a strict Muslim family, 10 days away from an arranged marriage to one of Dakar's wealthiest bachelors. But she's secretly sneaking around with Souleiman (Ibrahima Traore) a construction worker currently being swindled out of his wages by a crooked real estate developer, laboring on a ghastly tower complex that looms over the quaint cityscape like an ugly affront. The young men of the town are owed months of back pay — some have to sneak home at night to avoid their creditors — and Diop shoots the initial conflicts with corrupt management in a rough-hewn, handheld fashion familiar to films chronicling class struggle.
But one can already sense something dreamy about the camera's tendency to drift away to long, lingering shots Diop and cinematographer Claire Mathon lavish upon the North Atlantic, with waves undulating in time to a hypnotic synth score by Future Brown's Fatima Al Qadiri. The sea is full of secrets here, especially after Souleiman and friends steal away without warning in the middle of the night, attempting to emigrate to Spain and find steadier employment. Their boat is soon swallowed up by the waters, a tragedy conveyed by Diop via heartbreakingly evocative shots of all the girlfriends now sitting alone in a beachfront nightclub, their grief illuminated by the glow of green disco lasers and pale cellphone screens.
A devastated Ada tries to soldier on with her wedding, and Diop scores some sly visual commentary by isolating her alone in the frame, silenced and invisible underneath an ornate nuptial veil. (She looks like part of the furniture.) But before the marriage can be consummated, their bed spontaneously combusts. This is just the first of many strange occurrences that begin happening after dark in Dakar, as local girls succumb to a fever and start sleepwalking late at night. The uncanny events are investigated by a prickly rookie cop (Amadou Mbow) who suddenly finds himself suffering from strange fainting spells.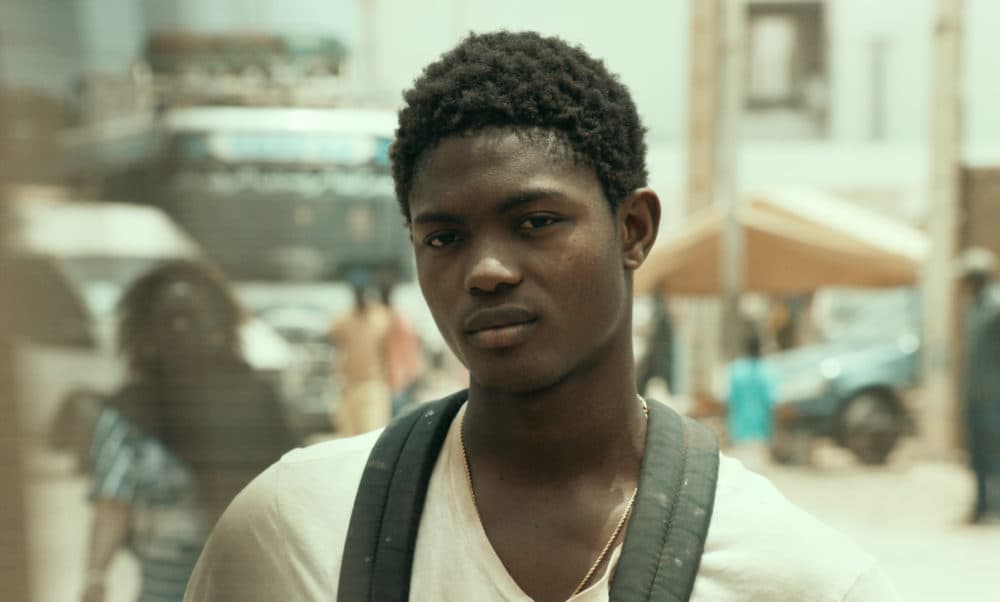 It's with great pathos and unexpected humor that "Atlantics" veers into supernatural thriller territory, Diop tipping her hat to Val Lewton and Jacques Tourneur's 1943 classic "I Walked with a Zombie" while keeping hold of her own very contemporary concerns. That the movie is able to so effortlessly juggle issues of labor exploitation, gentrification and a young woman's coming of age within a patriarchal religious culture is testament to the sumptuousness of the filmmaking, which prioritizes sensation over subject matter. "Atlantics" washes over you like a dream, the meanings and interpretations of which can be picked apart later, after you wake up.
Diop is the niece of the late, legendary Senegalese filmmaker Djibril Diop Mambéty, whose wild 1973 masterpiece "Touki Bouki" was recently restored as part of Martin Scorsese's World Cinema Project. In 2008, she made her screen debut starring in my favorite Claire Denis movie, "35 Shots of Rum," and I suppose one can spot the influences of both upon "Atlantics," along with a more supple sensibility all her own. The movie's rhythms and spaces allow room for mystery, as the tale takes root in your mind and lingers for days after you've seen it. The lyrical finale quite appropriately takes place in that aforementioned seaside disco, which is half inside, half outdoors — its chintzy decorations offsetting a majestic view of the ocean, the sublime and the tacky intermingling alongside the living and the dead.
---
"Atlantics" is now streaming on Netflix.