Dozens Arrested In Federal Sting Against Latin Kings Gang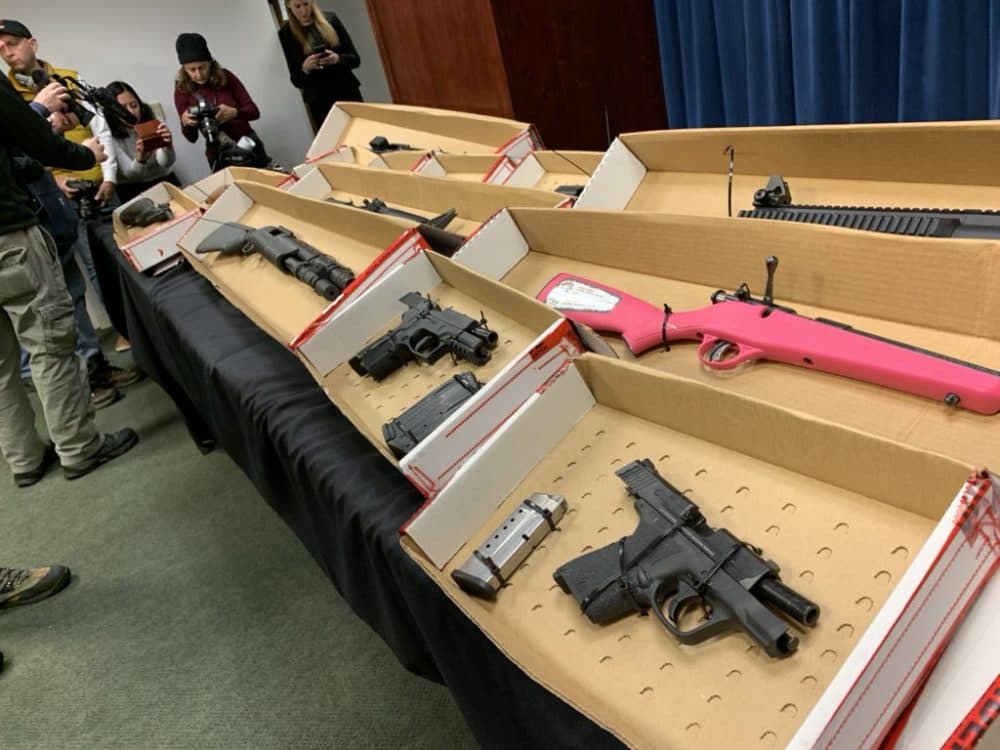 This article is more than 1 year old.
More than 60 reputed gang leaders, members and associates face federal charges after statewide raids by law enforcement Thursday morning.
U.S. Attorney Andrew Lelling said dozens of Latin Kings members were arrested Thursday morning at 24 different locations, mostly in Massachusetts.
Investigators believe the Latin Kings collectively were involved in a number of offenses, including conspiracy to kill more than 10 people, drug trafficking, robbery, shootings and stabbings. Lelling said U.S. Immigration Customs and Enforcement (ICE) was not involved in the investigation.
Among those charged is Michael Cecchetelli, known as "King Merlin," who Lelling said holds the title of "Supreme East Coast Regional Overseer." The 40-year-old Springfield man is allegedly responsible for serving as the conduit between states up and down the east coast, including Massachusetts.
Joseph Bonavolonta, special agent in charge of the FBI's Boston field office, said Cecchetelli has blood ties to the Genovese crime family and based the structure of the Latin Kings off "mafia-style rule." He said that a gang leader having ties to a separate organized crime operation is "very rare."
Shaun Harrison, the former dean of Boston English High School who last year was convicted of shooting a 17-year-old student was also charged in the operation. Bonavolonta said Harrison, known as "King Rev," was an initiated member of the gang and that the shooting was related to Latin Kings affairs.
"It's a big hit precisely because we are able to take out all of the leadership," Lelling said, which he claimed will make it "extremely difficult for the gang to regroup in the region."
In total, 64 people were charged under the Racketeer Influenced and Corrupt Organizations Act (RICO). Some were also hit with additional charges, including drug trafficking and firearms charges, Lelling said.
Authorities say they seized dozens of firearms, six cars, six motorcycles, three jet skis, an ATV, about $38,000 in cash and various amounts of heroin, fentanyl and crack cocaine. Three buildings that they say were being operated as trap houses, where guns and drugs were stored, were also seized. Additionally, two missing Massachusetts teenagers were found.
In Massachusetts, the investigation focused specifically on Springfield, Fitchburg, Chelsea, New Bedford, Boston, Lawrence and Worcester. Lelling specifically noted during the press conference that New Bedford has seen a spike in crime due to the gang's activity there.
The operation was the latest in what Lelling characterizes as a crackdown on gang-related crime. Last month, the federal prosecutor announced gun and drug charges against 32 people he said were members or associates of the Trinitarios gang.
Correction: A previous version of this story mischaracterized the nature of Shaun Harrison's conviction. The article has been updated. We regret the error.
This article was originally published on December 05, 2019.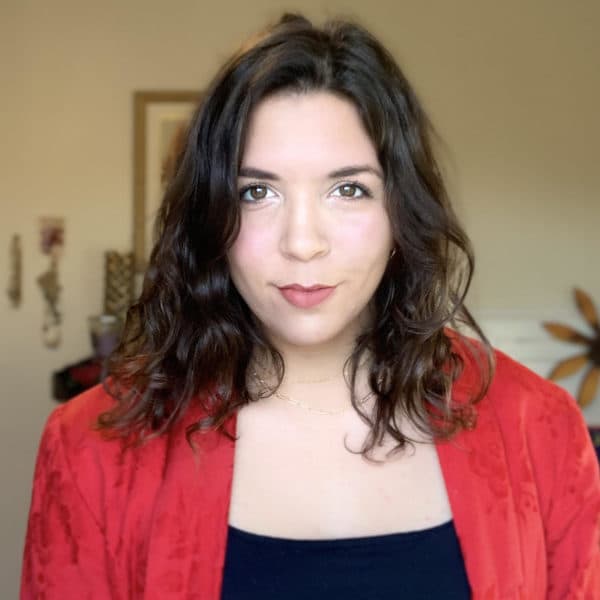 Laney Ruckstuhl Associate Digital Producer
Laney Ruckstuhl is an associate digital producer.