Greta Gerwig Wants 'Little Women' To Be Great Or Nothing
This article is more than 2 years old.
Greta Gerwig is angry, though you wouldn't expect it. The writer-director at the helm of "Lady Bird" has infused each of her projects with such an inviting warmth, it's easy to imagine her as a sort of filmmaking saint, endlessly patient and unperturbed. Yet beneath the cozy surface of her work lies an abiding frustration and anxiety — about the precariousness of young, (albeit white) womanhood, its stifling economic realities, and its quashed ambition.
It was this frustration that inspired Gerwig's latest venture, a creative and star-studded adaptation of Louisa May Alcott's 1868 novel "Little Women." The internationally beloved classic has been translated into more than 50 languages and adapted nearly as many times, yet remains on the outskirts of the canon at large.
"This is one of our great works of American literature, but because it's a women's novel, it's treated like an asterisk," Gerwig said. "We've got 'Moby Dick,' we've got 'The Great Gatsby,' and over there, you have … whatever this is, ladies. Every time I think about it, it makes me angry."
So how do you make people — i.e. men — take "Little Women" seriously in 2019? Give it a big budget, the pioneering spirit of a fresh, passionate director like Gerwig, and maybe Meryl Streep.
Having shot the film on location in Concord and Harvard late last year, Gerwig and "Little Women" cast members Saoirse Ronan, Laura Dern, Florence Pugh and Eliza Scanlen returned to Boston Wednesday to promote the film in anticipation of its Christmas Day release.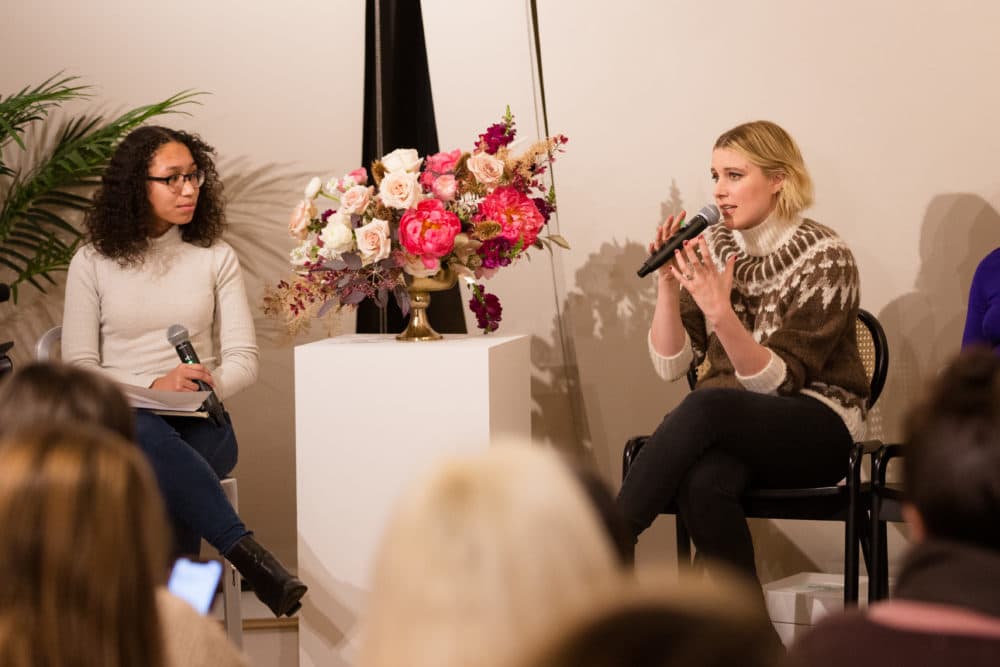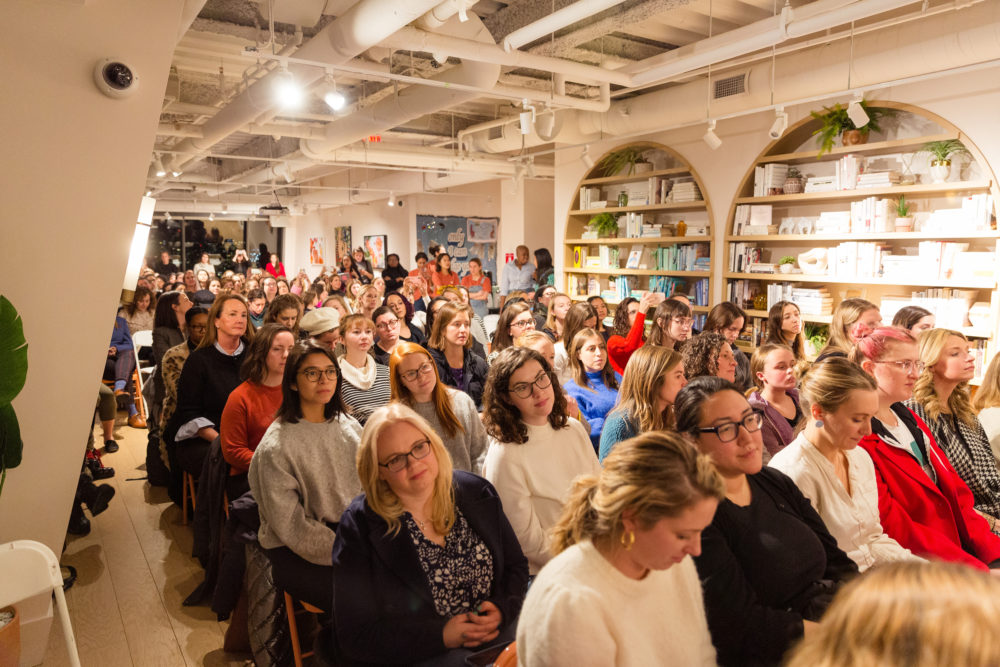 After taking a day trip to Alcott's Orchard House with fellow cast member Timothée Chalamet, the women stopped by a fitting location for an evening discussion of the film: The Wing Boston, a branch of the women-focused co-working space that opened in Back Bay this year. There they were joined by the film's producer Amy Pascal, as well as The Wing co-founder Audrey Gelman.
Moderated by The Harvard Crimson president Kristine Guillaume, the discussion quickly centered itself around Gerwig's vision of the "Little Women" — a nonlinear, almost abstract narrative of sisters reflecting on their collective bond and individual desires. The film opens with the novel's heroine Jo March (Saoirse Ronan) attempting to sell her work as an adult in New York City, and then seamlessly flips between youth and adulthood throughout, following each of the March sisters' intertwining journeys.
"I realized that once all these girls were in their separate lives, they were never together again," Gerwig explained. "The thing they missed was already gone. And I thought if I could frame the story by starting in adulthood, I could give the audience that ache of something that's passed."
Alongside the film's ache for lost childhood is the longing for freedom beyond one's gender that has defined "Little Women" since its publication. Jo wishes to become an independent writer; Amy (Florence Pugh), a painter and sophisticate; and Meg (Emma Watson), a mother and wife. Yet they are bound to a single, limited ideal of white womanhood. "The narrative we're still presented with is that girlhood is a time of vast ambition, and womanhood is a time of limited choices," Gerwig told the crowd. "And I thought, that can't be the story we're telling girls. The story can't be that married or dead is the only way you can end up."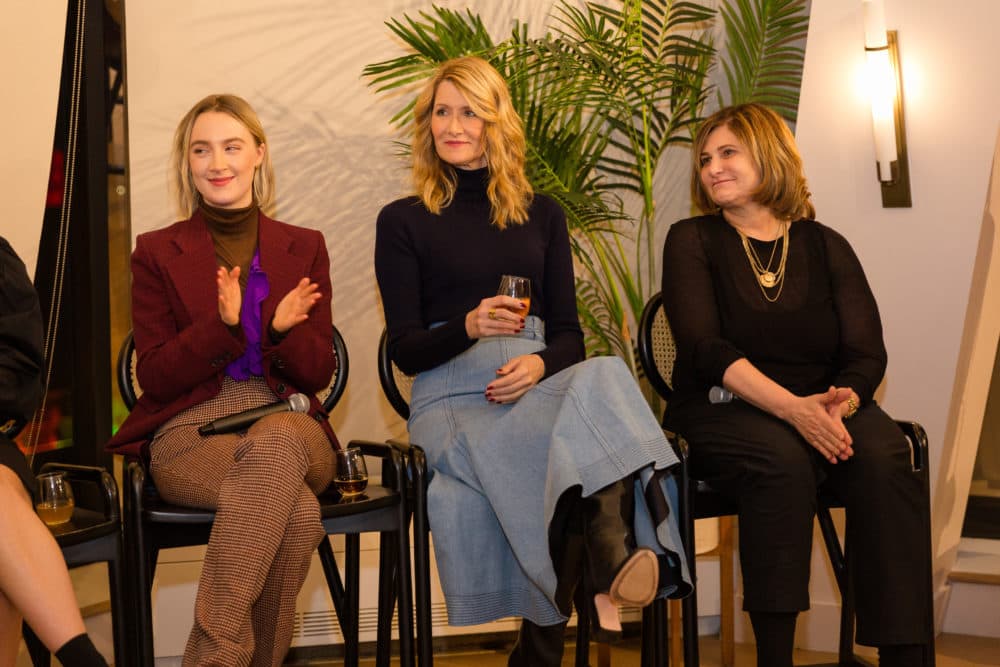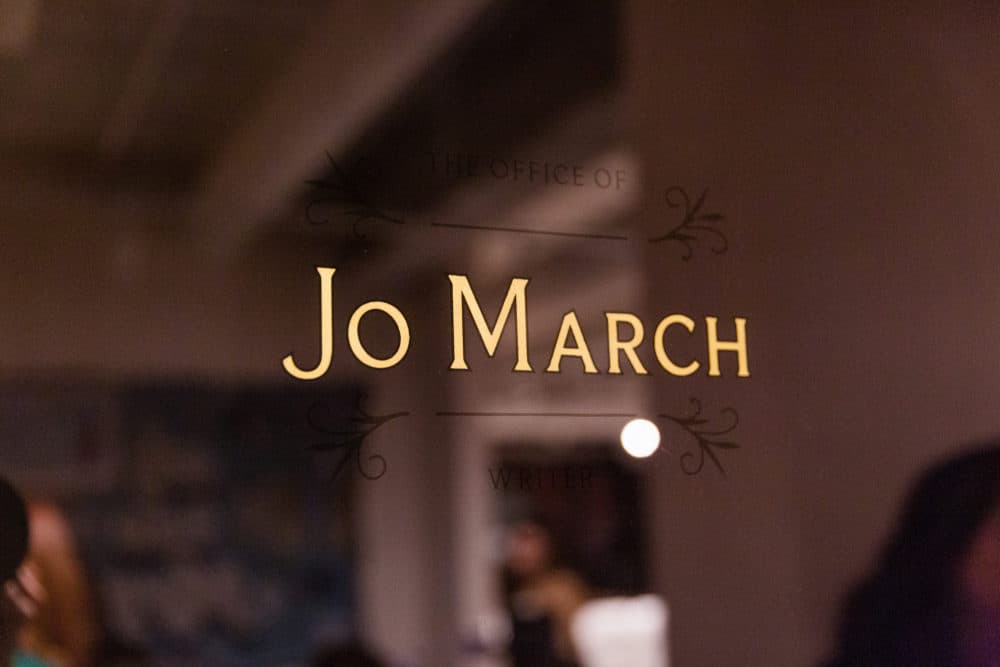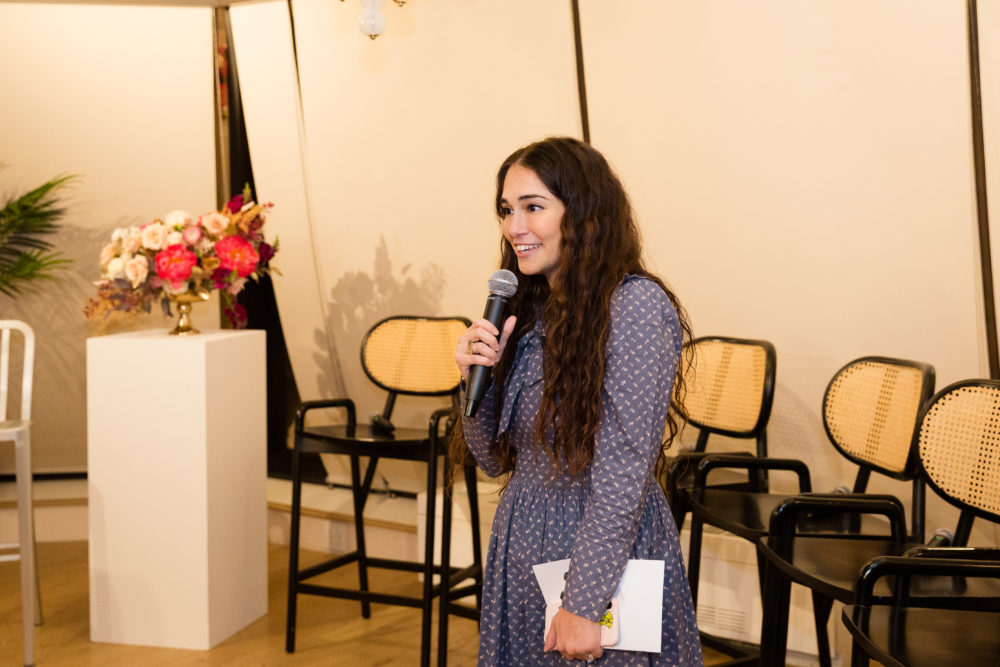 Laura Dern, who plays the girls' mother Marmee, was quick to applaud Gerwig for her script's nuanced approach to her often one-sided character. "She wanted Marmee to be messy and complicated, and love so deeply the various aspects of self that her daughters are finding," Dern said. "Greta wanted to see the revolution that is the women of this country reflected in her."
While Dern's role would make her the obvious choice to play mother on set, Gerwig, a new mother herself, seems to have occupied that role with her young actors. Saoirse Ronan, who also starred in "Lady Bird," discussed the safety she felt while being directed by Gerwig. "To be surrounded by women and led by a woman, one of the most important filmmakers of our time, made me feel so supported," Ronan explained. "From beginning to end, it felt like a very safe space, and we were able to do things with our performances that we wouldn't have been able to do otherwise."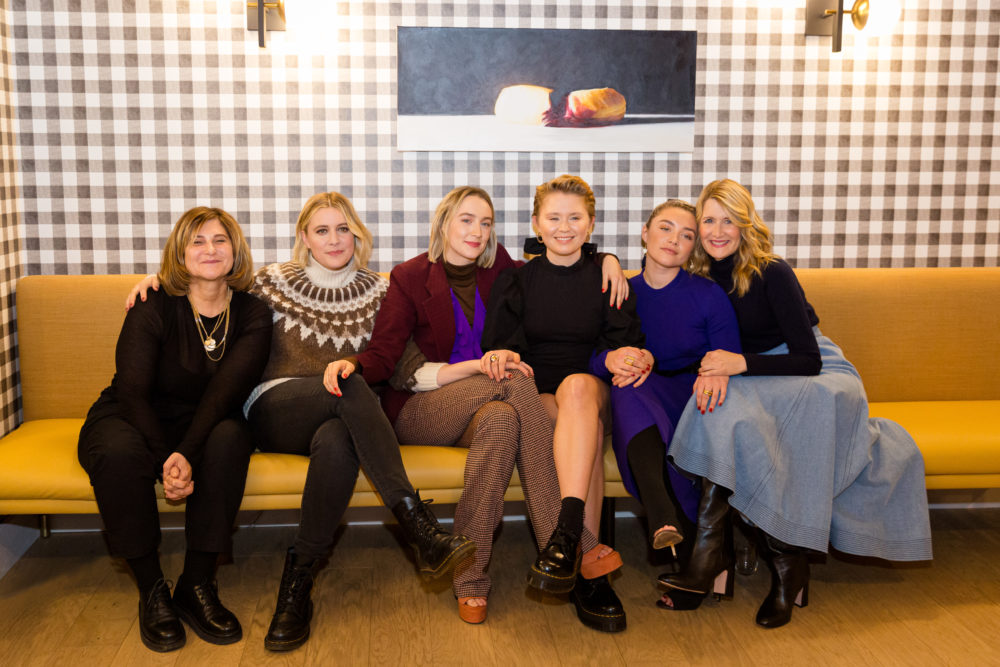 This real-life support network mimics the dynamics on display in "Little Women" itself — four young women, each with their unique struggles and dispositions, bolstering one another as they strive to achieve more than they've been told they could. In reference to the spirit of the film, Gerwig even quoted Amy: "I want to be great, or nothing."
In one of the very last scenes of the film, Jo and Amy discuss Jo's autobiographical piece of writing, which we understand will become "Little Women." While Jo argues that her story doesn't matter because the subjects aren't important, Amy disagrees. "Writing about it makes it important," she says. Gerwig might be one of the many women throughout history who identify with Jo, but here she sides with Amy — by making "Little Women" on such a grand scale, she asserts the value of these women's stories.