Today's Weather: Very Mild And Wet To Start The Work Week
This article is more than 1 year old.
We have a wild week of weather ahead, with above-average temperatures accompanied by rain and then snow before we'll see sunshine again.
First, after a very cold start to the day Sunday, things have warmed up. Temperatures have been steadily rising all night and will continue to do so, getting into the 50s later on today.
There's going to be a lot of melting in the next few days. I don't think we'll lose the large snow banks, but many areas east of Route 128 and even Route 495 are going to lose most of the snow cover. Of course, this water locked up in that snow, combined with the rain that's on the way, is going to cause some street flooding.
This won't be anything serious, but just be aware that travel will be slowed later today — especially for the evening commute. Some of the downpours later on this afternoon and evening could be heavy, and it wouldn't surprise me to hear the rumble of thunder.
The showers will become less numerous late tonight and into the first part of Tuesday before another round of rain moves in Tuesday afternoon and evening.
Temperatures on Tuesday could get to and exceed 60 degrees for a couple of hours. I don't think we'll break any records, but it's certainly going to be quite warm for the second week of December. I did a bit of checking and typically, there are two days in December where temperatures reach the upper 50s or higher. This has been the case as far back as records have been kept.
Late Tuesday night, cold air will start to move in at the same time moisture moves along the coastline. This means any showers will change to a mixed bag of precipitation and ultimately, end as several hours of snow. We could see a coating up to several inches across southern New England, impacting the Wednesday morning commute. It turns chilly for the end of the work week, but there might be more mild rain by the weekend.
You can follow my updates here and on Twitter @growingwisdom.
---
Monday: Mild. Showers turn to a steadier rain. Some downpours. Late thunder possible. Highs in the 50s by day's end.
Monday night: Showers, early downpours. Breezy and mild. Lows stay in the 50s.
Tuesday: Morning shower, then cloudy and mild. Highs 55-60.
Tuesday night:  Showers return. Lows in the 30s.
Wednesday: Early snow, then clouds and sunshine. Highs 35-40.
Thursday: Bright and sunny with some clouds. Below average. Highs 30-35.
Friday: Sunshine, some clouds. Chilly. Highs 37-42.
Saturday: May shower. Highs 45-50.
Sunday: Clearing and blustery. Highs near 40.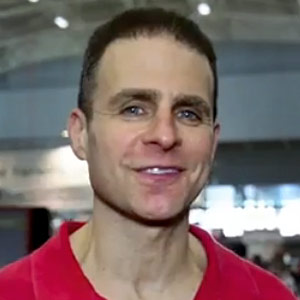 David Epstein Meteorologist
David Epstein is WBUR's meteorologist.