Today's Weather: Warmer Temperatures Ahead Of Snow
This article is more than 1 year old.
It may feel a bit like spring today, but it's going to look like winter again by Wednesday.
The snow continued to disappear overnight, as temperatures remained in the 50s for most areas. Fog also ate away at the snow cover.
But a weather pattern over North America continues to move quite quickly. This means we will have oscillations between cold and warm every few days, with frequent precipitation.
As a matter of fact, 2019 will go into the record books as at least in the top 10 number of days with measurable precipitation. Today will mark the 147th day with some precipitation this year.
Meanwhile, a cold front is approaching from the west, which will put an end to our spring fling.
The forecast challenge for Wednesday is how much moisture remains as colder air filters in. It's likely that there will be at least a coating of snowfall coinciding with the morning commute and then lasting into the late morning. The snow may pile up enough that sanders or even the plows are sent out, especially south of Boston.
I think the heaviest snowfall should be south of Boston. This can oscillate a little further out into the ocean or back up a little bit, which is why there is a range.
In order for anyone to see more than 3 inches of snow, the system would need to slow down, allowing additional precipitation. If this were the case, accumulations could go higher than what I'm forecasting. If the system becomes more progressive or moves faster, then we will see less in the way of snowfall.
Cold, dry weather arrives for Thursday and Friday. Since things are moving so quickly, another storm of mostly rain will be here for the start of the weekend. This could bring about some potential small stream and street flooding issues. More on that later in the week.
You can follow my updates here and on Twitter @growingwisdom.
---
Tuesday: Mild. Breezy with scattered showers and some downpours. Highs 55-60.
Tuesday night: Precipitation changing to sleet and snow, then eventually, all snow by morning. Lows 28 to 34.
Wednesday: Snow before about 2 p.m. The highest chance for snow is south of the Mass Pike. North will see lighter snow. Highs 32-36. Roads may be quite slippery.
Thursday: Bright and sunny with some clouds. Below average. Highs 29-34.
Friday: Sunshine, some clouds. Chilly. Highs 37-42.
Saturday: Showers Highs 45-50.
Sunday: Clearing and blustery. Highs near 40.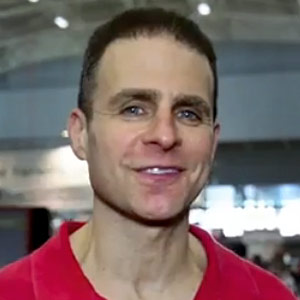 David Epstein Meteorologist
David Epstein is WBUR's meteorologist.