Moulton: 'Afghanistan Papers' Prove Need For Counterterror-Only Strategy
This article is more than 1 year old.
In one of the busiest weeks on Capitol Hill in the 13 years I've been in Washington, I logged a lot of fitbit steps chasing lawmakers to ask them about impeachment, healthcare, military funding and more:
Moulton: 'Afghanistan Papers' Prove Need For Counterterror-Only Strategy
Rep. Seth Moulton, a combat veteran who sits on the House Armed Services Committee, said this week's Washington Post "Afghanistan Papers" report "confirms that we haven't had a clear mission to win" the war there.
The report details documents showing, over several administrations, a lack of sufficient military or political strategy in Afghanistan, as well as efforts to keep information about the mission's failures from the public.
The Salem Democrat said it proves the Pentagon should focus only on eliminating the threat of terrorists in the country — a position he campaigned on as a presidential candidate earlier this year.
"I know that will be disappointing to some who want to see a democracy built in Afghanistan," Moulton told me. "I know that will be disappointing to some who say, we've already put so much effort into Afghanistan, why not keep it up? But I think our national interest here is clear: it's to prevent another 9/11."
Moulton said the next steps there should be decided on Capitol Hill.
"If we decide that we want to do more aid and development down the road, then let's make that decision as an entire Congress and as an American people," Moulton said. "But the mission that we should have right now is a counterterror mission only."
Relatedly, Moulton touted the inclusion of several items he pushed for in the defense spending bill that passed the House this week, including a measure to boost Special Immigrant Visas for Afghans who served as translators and advisers for American troops by 4,000.
That also includes a requirement that combat service members receive a mental health checkup within 21 days of leaving the battlefield. In May, Moulton became the first presidential candidate ever to disclose treatment for post-traumatic stress.
Clark: Dems Are Focused On Impeachment Facts As GOP Gripes About Process 
As impeachment articles are set to advance out of the House Judiciary Committee — a move that will eventually culminate next week in a vote on the House floor — Rep. Katherine Clark expressed exasperation with House Republicans.
"I think one of the most discouraging things about the impeachment inquiry and where we are is that the Republicans [are] falling into line — sort of pledging their allegiance to a president instead of to our Constitution — and falling back on process questions," Clark told reporters on Capitol Hill yesterday.
"The timing, who might ultimately may be a manager, are really irrelevant to us," Clark said. "Our guide post is the truth and getting these facts, which we now know are uncontested, before the American people."
She said that's how Democrats have acted from the start of the inquiry and how they plan to keep going — even "onto the Senate for a trial."
Delegation Presses Senate To Act On Bill To Cut Drug Prices
In a 230-192 vote, the House passed a sweeping bill to lower prescription drug prices. It's legislation that lawmakers say would have a dramatic effect on patients in the Bay State and beyond.
"This is a big deal," Rep. Jim McGovern told reporters this morning. "This is a huge once-in-a-generation bill that we're passing today."
The bill includes provisions to allow the Secretary of Health and Human Services to negotiate prices of the hundreds of drugs; cap out-of-pocket drug costs at $2,000 per year for Medicare patients; provide $10 billion in direct funds for efforts to combat the opioid crisis; and expand coverage for dental, vision and hearing care for seniors.
It would also provide $10 billion to the National Institutes of Health for medical research, as well as measures lawmakers say buck criticisms by the White House that it would stifle the ability of drug companies in Massachusetts and elsewhere to innovate.
"There is no such thing as a life-saving drug if people can't afford to take that medication," Rep. Lori Trahan said, noting that drug companies have large enough profit margins to lower prescription costs and innovate at the same time. "That's their choice on how they are going to reinvest in life-saving drugs."
Rep. Bill Keating said the bill will put "enormous pressure" on the Republican-controlled Senate to act.
"This is by far one of the highest priorities as we speak to people," Keating said.
4 More Things
1. Kennedy leads call for CMS chief's ouster: Rep. Joe Kennedy led a group of lawmakers demanding President Trump fire Centers for Medicare and Medicaid Services Administrator Seema Verma. The letter comes after Verma requested $47,000 in taxpayer-funded reimbursement for lost luggage on a business trip. (She ended up getting $2,852.40.)
A letter to Trump signed by Kennedy and Reps. Tony Cárdenas (D-Calif.), Pramila Jayapal (D-Wash.), Jan Schakowsky (D-Ill.), and Bobby L. Rush (D-Ill.) cited "a pattern of incredibly poor and misguided judgment when spending taxpayer dollars" as reason for calling for Verma's ouster. "Verma continues to put her needs ahead of those she serves," the letter states.
2. Pressley files bill to fight "mass criminalization of immigrants": Rep. Ayanna Pressley introduced the New Way Forward Act, which she says will help reverse the over-criminalization of migrants in the United States.
"Our immigration and criminal injustice systems are deeply and fundamentally intertwined—and have contributed to our nation's mass incarceration crisis," Pressley said in a statement. In it, she noted that 30% of her district's residents are immigrants.
3. Former Massachusetts governors have tough time in N.H.: Bill Weld and Deval Patrick are not getting much love in neighboring New Hampshire, according to this week's WBUR poll. Weld earned the support of only 9% of Republican voters in the state, compared to Trump's 74%. Patrick fared worse, with 0%.
4. Markey demands net neutrality action in Senate: Sen. Ed Markey pressed for Senate passage of the Save the Internet Act, which would restore Obama-era net neutrality regulations. It passed the House in April. Senate Majority Leader Mitch McConnell has yet to bring the bill for a vote in the Senate. "Net neutrality is part of that chorus of no's which the Republicans aim at legislation which the American people want and need to have passed in the United States Senate," Markey said.
---
ON MY RADAR
This Is What Racism Sounds Like in the Banking Industry: A JPMorgan employee and a customer secretly recorded their conversations with bank employees. (The New York Times)
At War With The Truth: U.S. officials constantly said they were making progress. They were not, and they knew it, an exclusive Post investigation found.  (The Washington Post
Space Force may finally become real — but it won't be an overhaul. (The Verge)
---
WHERE'S WARREN?
Warren is getting a little help from her friends from Massachusetts on the campaign trial.
After speaking at the New Hampshire Institute of Politics this morning, Warren heads to Manchester tomorrow. There she'll be joined by Pressley, co-chair of Warren's campaign, at the New Hampshire Young Democrats Granite Slate Awards.
Then Clark, Trahan and Massachusetts Attorney General Maura Healey will stump with Warren across the Granite State as part of the candidate's Weekend of Action.
Warren wraps up her weekend at a campaign event Sunday in Detroit, Michigan.
The Senate is scheduled to be in recess through the New Year for the holiday break.
---
NUMBER OF THE WEEK
3%
That's the percentage of New Hampshire voters aged 18-29 supporting former Vice President Joe Biden, and the percentage of Granite State voters with a high school education or less supporting Warren. Much, much more here on WBUR's poll.
---
QUOTE OF THE WEEK
"I think we set a world record for hanging up on each other, myself and the trade rep, but at the same time we knew this was an opportunity we couldn't let get away from us."

Rep. Richard Neal
Neal, chairman of The House Ways and Means Committee, said this about his talks with U.S. Trade Representative Robert Lighthizer leading up the this week's USMCA trade deal.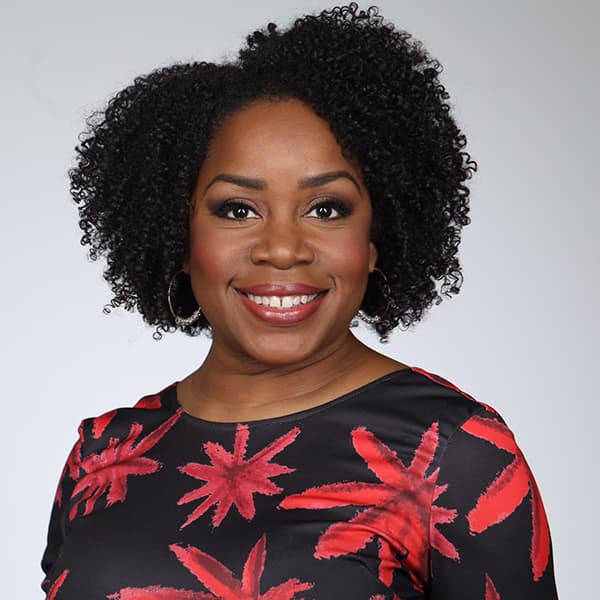 Kimberly Atkins Senior News Correspondent
Kimberly Atkins is a senior news correspondent for WBUR, covering national political news from Washington, D.C., with a New England focus.