Billie Eilish Doesn't Know Who Van Halen Is And We Shouldn't Care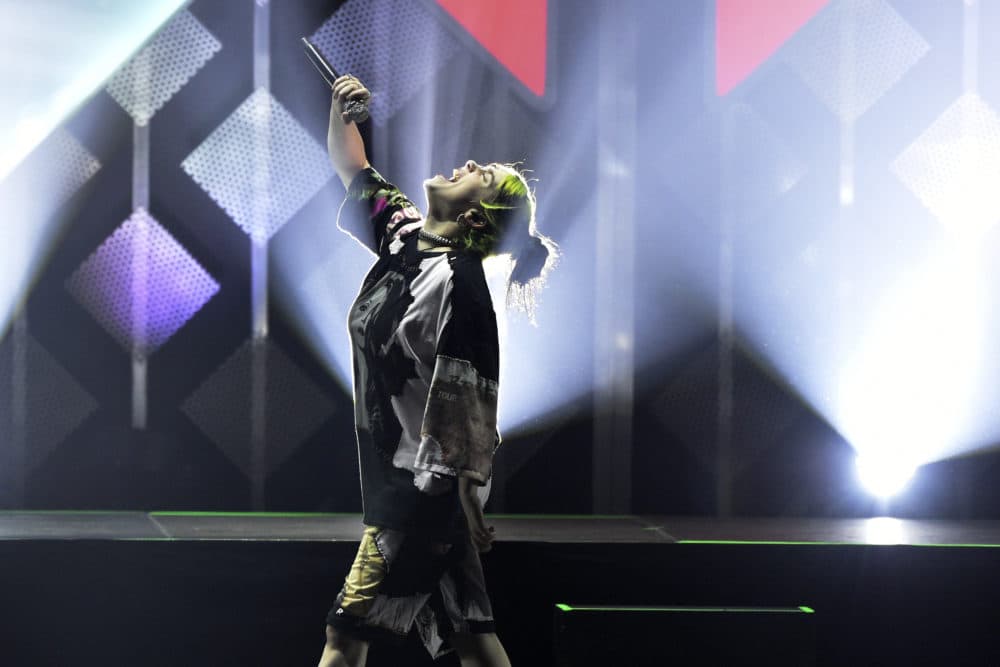 This article is more than 1 year old.
Late last month, Billie Eilish — she of six 2020 Grammy nominations — was on "Jimmy Kimmel Live" and in the back-and-forth between host and guest it was revealed the young singer couldn't name any members of … Van Halen! Not a single member!
She seemed perplexed. Baby Boomers and Gen Xers fell off their rockers. Sacrilege! Kids these days! Did she not know Eddie Van Halen was the most rippin' riff-meister guitarist of his time and once-sexy singer David Lee Roth had been swaggeringly "Hot for Teacher" and liked nothing so much as "Runnin' With the Devil"?
Twitter went wild, as Twitter does. It became quite the social media kerfuffle, dutifully reported by the entertainment press. (For the record, she didn't know who Huey Lewis or Run-DMC were either.)
"Why would she know?" asks Oedipus, longtime DJ and program director with the late WBCN, a rock station that played a fair amount of Van Halen in its day. "In her life, it's meaningless. She's 17 years old! It's not like they're musical icons, akin to The Beatles or The Rolling Stones. They existed, they were popular, who cares? Eddie Van Halen's a great guitar player but who cares? David Lee Roth? Give me a break. She's not obligated to be a musical historian."
For decades, there's been a rock 'n' roll tradition of paying homage to forebears, sometimes praising them in interviews, but very often in covering their songs, bringing their music to a new generation. Elvis Presley, Jerry Lee Lewis and Roy Orbison all did songs by those who inspired them — the Big Bopper, Chuck Berry, Hank Williams and Bill Monroe.
The heroes of the British invasion — The Beatles, The Rolling Stones, The Who, The Kinks, The Yardbirds and The Animals — all made clear their debt to American blues, R&B and country on early albums and during concerts. A very short list: The Beatles, The Stones, the Kinks and The Animals all covered Chuck Berry; The Beatles and Stones both did the same Barrett Strong song ("Money"); The Stones gave the late Robert Johnson a boost with "Love in Vain;" The Yardbirds covered Sonny Boy Williamson, Bo Diddley, Willie Dixon and Howlin' Wolf; The Who covered Eddie Cochran and Otis Blackwell.
The Kinks covered Gene Vincent and Johnny Cash. There were times I interviewed the Kinks' singer-songwriter Ray Davies and I could barely steer him away from raving about late American blues singer Big Bill Broonzy. Similarly, when he began, George Thorogood would go and on about his early rock 'n' roll and blues heroes, many of whose songs formed the basis of Thorogood and the Destroyers repertoire.
Pretty much anything Jimmy Page or Eric Clapton did touched back on American blues.
Later American acts picked up on it, too — The Doors doing Dixon's "Back Door Man," Janis Joplin doing Big Mama Thornton's (whom Elvis stole from) "Ball 'n' Chain," Aerosmith doing Tiny Bradshaw's (via The Yardbirds') "Train Kept-a-Rollin'." It was the early bread and butter for The J. Geils Band. Bruce Springsteen has always been more than generous about paying homage to his heroes.
In the mid- to late-'70s, many of the punk rockers put up a smokescreen of hating what had come before it, destroying what had been in order to create what was new, wiping the slate clean. In Generation X's "Your Generation," Billy Idol sang "Your generation don't mean a thing to me!" Johnny Rotten sported a Pink Floyd T-shirt that he scrawled "I Hate" atop of. (Years later, he admitted he didn't hate Pink Floyd at all — the pose was just for effect.)
Actually, The Sex Pistols did their share of covers including the Monkees' "Steppin' Stone," The Who's "Substitute" and The Stooges' "No Fun."
It's not that Eilish doesn't have influences or won't talk about them. It's that in her short time on the planet she hasn't found it imperative to dive into the cock-rock of the '80s. Her father raised her on rock, from The Beatles to Green Day, but two years ago, she told Interview magazine: "I realized that there was this thing called rap and hip-hop … and that's where I am now, pretty much all hip-hop mixed with old stuff and really mellow stuff."
An internet search will show she's name-checked Tyler the Creator (biggest influence), Earl Sweatshirt, Lana Del Rey, Amy Winehouse, Childish Gambino, A$AP Rocky, Brockhampton and Spooky Black.
So, to answer the question, does the college of musical knowledge still exist? The answer is: Yes, but the pupils are taking different classes.
It was that non-Van Halen knowledge (or interest in that knowledge) that tore open the generational gap (again). Boomers and Gen Xers thinking their music was better than today's music and, at the least, believing young-uns should know and respect that. Which, of course, engendered a lot of "OK boomer" snap back from Gen Z.
Wolfgang Van Halen, Eddie's son and current Van Halen bassist, entered the Twitterverse as a peacemaker: "If you haven't heard of @billieeilish, go check her out. She's cool," Wolfgang wrote. "If you haven't heard of @VanHalen, go check them out. They're cool too."
My former Boston Globe colleague and co-rock music critic, Steve Morse, has taught an online course on rock history at Berklee College of Music for seven years. "You're dealing with a select audience, of course, so they're more interested in rock history than the average person," Morse says. "But you have some shocking lapses of history. People know The Beatles and Stones but a number of them don't know The Who and what's really missing is The Kinks. But many of them do get into it — it's a matter of exposure."
Also, computer programming and auto-tuning have lent a certain homogeneous quality to much of today's music, aided and abetted by a cabal of songwriters and production teams.
Times have changed. There are rock bands selling out arenas — Tool, The Black Keys, Muse, to name three — but rock 'n' roll is not a common denominator for many young musicians, nor a source point. So called "alternative rock" died on commercial radio years ago, and can only be heard on college radio (just like it was in the late '70s.) Hip-hop and pop — or some permutation of the two — are the chart-busting genres. And the way music gains traction is radically different from the days of FM hegemony.
For better or for worse, we're in a much more visual, quick-hit age. YouTube views and social media action on Instagram and TikTok can be huge building blocks for nascent careers. Go back to Justin Bieber's beginnings at age 14 in 2008 for that. The idea of honing your chops a la Malcolm Gladwell's 10,000 hours rule — which means months of practice and endless nights shuttling from one dingy club gig to another — is one route, but not the preferred or even the most advantageous.
As for Eilish, on Dec. 7, she picked up an award at Variety's Hitmakers Event and got to thank the magazine "for not making me look stupid like everybody else wants to do on TV. Love that."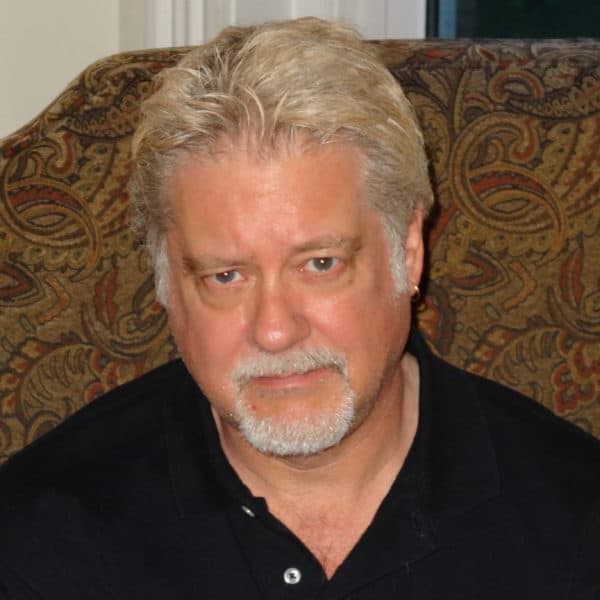 Jim Sullivan Music Writer
Jim Sullivan writes about rock 'n' roll and other music for WBUR.