Boston's DraftKings Plans To Go Public, Merge With SBTech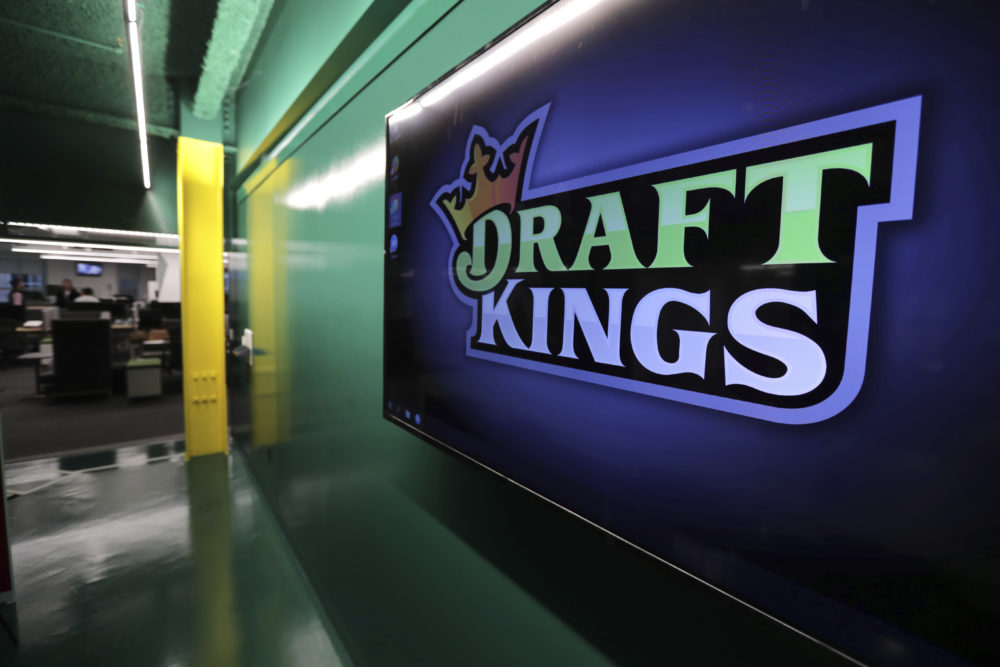 This article is more than 1 year old.
DraftKings, the Boston-based daily fantasy sports site, announced Monday that it plans to expand and go public at a multi-billion-dollar valuation thanks to a merger with two other companies.
The daily fantasy sports giant will merge with SBTech — a company with offices in Europe that focuses on the tech side of legal sports wagers. Both companies will be acquired by a special-purpose acquisition company called Diamond Eagle, which will change its name to DraftKings, Inc. and reincorporate in Nevada. DraftKings will continue to be headquartered in Boston.
According to a press release announcing the merger, it's estimated the new DraftKings will have a market value of about $3.3 billion.
The move is another step toward the company's goal of changing the way people consume sports, said Albert Chen, an editor at Sports Illustrated and author of "Billion Dollar Fantasy: The High-Stakes Game Between FanDuel and DraftKings That Upended Sports in America."
"DraftKings is still, at its heart, a daily fantasy sports company," Chen said.
According to CEO and co-founder Jason Robins, DraftKings' accountes for 60% of the daily fantasy sports market and operates in 43 states.
Chen said he believes the merger with SBTech is less a fantasy play than a move toward the still-young-but-growing world of legalized sports betting.
"It positions them to be really in the driver's seat, to really dominate what will be an absolutely massive industry in the U.S." he said.
Unlike fantasy sports, participants in sports betting wager on the outcome of actual games. DraftKings' foray into sports betting began in 2018, when it launched online and retail sports books in New Jersey. During a conference call Monday, CEO Robins said that the company is honing is roll-out strategy for when sports betting becomes legal in other states.
The announcement comes a few weeks after New Hampshire officials approved a contract to allow DraftKings to operate in-person and online sports betting in the state, and a few months after DraftKings announced a deal with the National Football League to become its first "official daily fantasy partner."
This article was originally published on December 23, 2019.