Jewish-American Playwrights Are Grappling With Identity Head On
This article is more than 3 years old.
At the end of "Awake and Sing!" Clifford Odets' protagonist turned his back on his family's cramped Jewish apartment and went out into the larger world. He had to leave the stifling, insular, ethnocentric neighborhood behind in order to awake and sing by assimilating into life beyond the neighborhood.
It set the tone for Jewish writers for decades. There's nothing overtly Jewish about Arthur Miller's most famous families, the Lomans in "Death of a Salesman" and Kellers in "All My Sons." David Mamet's early, desperate characters in "American Buffalo" and "Glengarry Glen Ross" could be anything. Leonard Bernstein's musicals like "On the Town" and "Wonderful Town," unlike his Judaic symphonic music, are more interested in joining the American melting pot than celebrating his Judaism. There may be a Jewish character here or there hidden away in Stephen Sondheim's music, but no fiddler on the roof, he. Harold Pinter? Tom Stoppard? Many of their fans don't even know they're Jewish.
Fast forward to today and Jewish playwrights have had an attitude readjustment, joining the ranks of other playwrights exploring ethnic concerns and what those concerns say about how they fit into American society. They might share Odets' doubts about the religion, but they also want to reopen the door that he seemed to shut.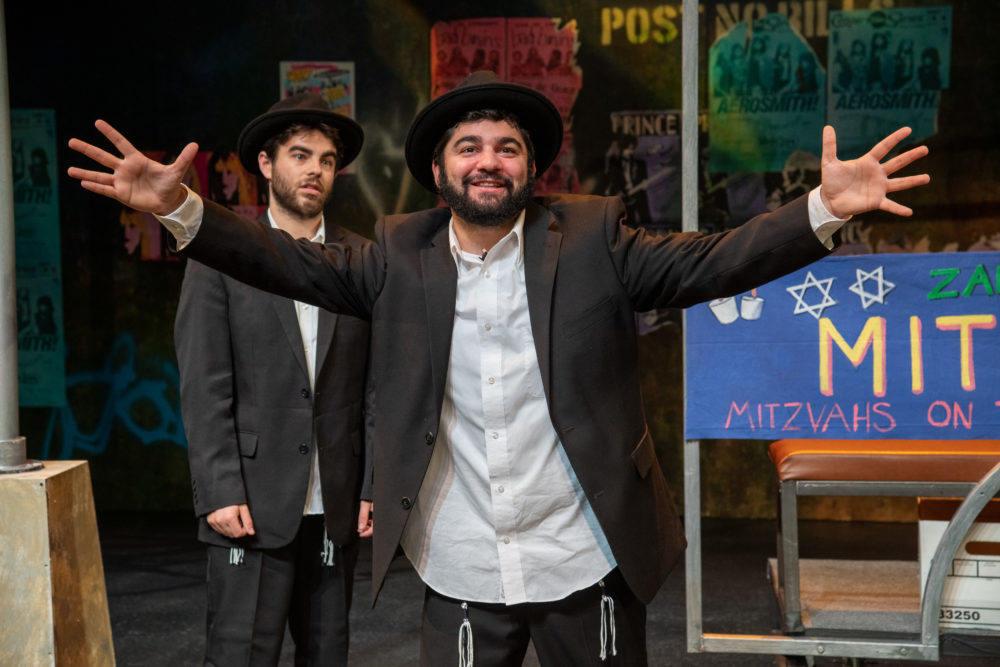 Just take a look at "We All Fall Down" coming to the Huntington Theatre Company in January and earlier this season, "Trayf" at the New Repertory Theatre; "Admissions" at SpeakEasy Stage Company (not to mention the playwright's earlier "Bad Jews"); or last summer's "If I Forget" at Pittsfield's Barrington Stage Company.
Why are these plays different from those of earlier times? They are all fascinated by what it means to be a Jew in the 21st century. What is the balance between assimilation and ethnocentrism? Where do Jews fit into arguments about victimization and privilege? Affirmative action and meritocracy? The religious and the secular? These questions are of paramount importance to contemporary playwrights where previously they were more concerned with less ethnically defined explorations of the American dream and its failures.
Why are these plays different from those of earlier times? They are all fascinated by what it means to be a Jew in the 21st century.
Melia Bensussen, who directed "Awake and Sing!" at the Huntington, for whom she's also directing this month's "We All Fall Down" about a secular Jewish family holding its first Seder, notes similarities and differences between Jews and people of color examining their relationship to the larger culture.
"In both of these plays, there is an element of grappling with being an outsider," says Bensussen, who's Jewish. "The challenge for Jewish-American playwrights — since the '50s, when Jews became 'white' — is negotiating the rift between a marginalized past but a theoretically assimilated present. And with the latest executive order classifying Judaism as a nationality, this tension has risen that much further to the surface."
Ironically, Mamet flipped the switch in 2005, complaining that Willy Loman should have been Jewish as he explored his own born-again relationship to the religion, though movies like "Homicide" and plays like "The Old Neighborhood" weren't nearly as good as his earlier work.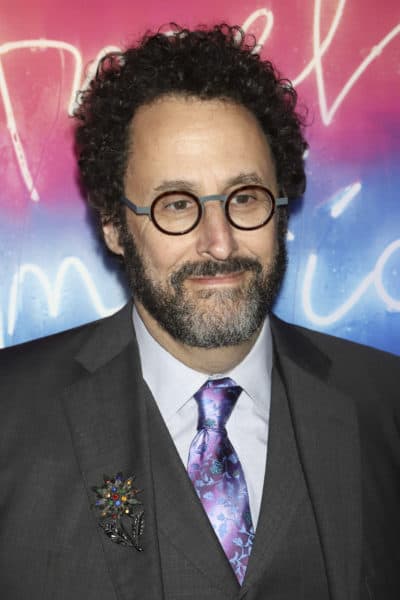 But if you had to name one playwright who rewrote the script on the theater's relationship to the old time religion, it's Tony Kushner, whose two-part "Angels in America" and the musical "Caroline, or Change" are masterpieces of coming to grips with any number of turn-of-the-millennium issues, his Judaic identity among them. Unlike Mamet, Kushner explores ambivalence along with pride, toxic attitudes toward other ethnicities and nostalgia along with embracing a more woke sensibility. The duality drives much of the power of Kushner's dialogue forward.
In a sense, then, Kushner is the guiding spirit behind today's playwrights. Wherever he comes down on any one issue he revels in the Jewish tradition of debate and disagreement. That he gives such great lines to his philosophical arch-enemy, and fellow Jew, Roy Cohn in "Angels in America" reveals how much he appreciates that tradition.
The Kushnerian, or Talmudic, debate about ethics and ethnicity sets the tone for much of today's plays by Jewish playwrights.
"Admissions" and "If I Forget" are two wonderfully provocative plays. Joshua Harmon's 2018 Drama Desk-winner "Admissions," which had a critically and commercially successful run at SpeakEasy Stage Company this past fall, presents us with a WASP headmaster of a boarding school and his Jewish wife who's the head of admissions. They both take enormous pride in their commitment to diversity even after their son, Charlie Rosen-Mason, fails to get into Yale while his best friend, who's biracial, is admitted despite having lower grades, lower SAT scores, fewer extra-curricular activities, etc.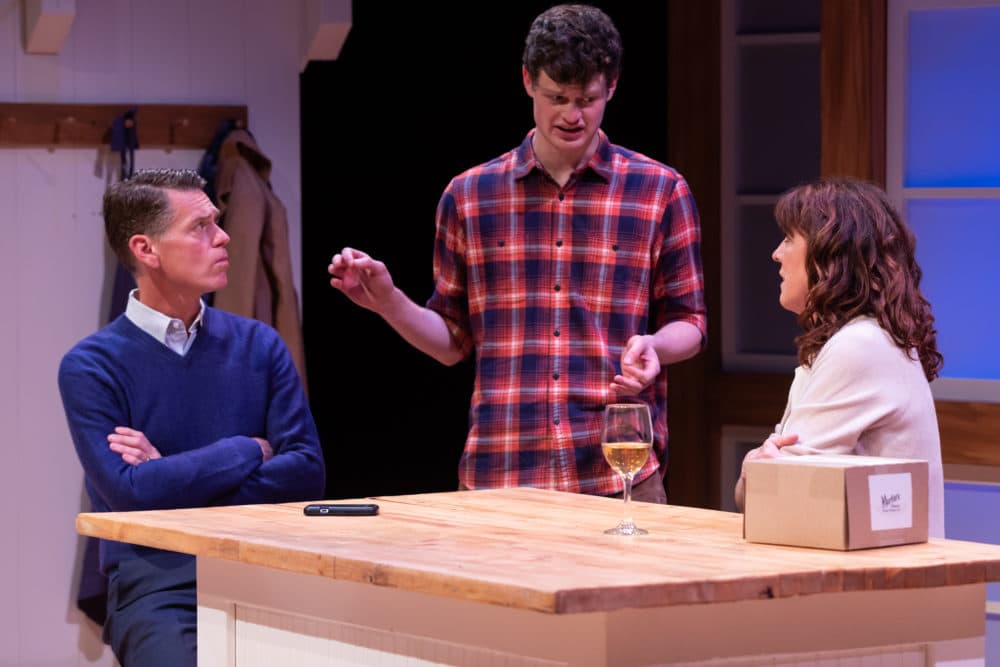 Talk about "ripped from the headlines," but there's nothing turgid about this debate. At the core of it is an amazing 17-minute aria from Charlie, who talks about how as a grandchild of Holocaust survivors he now goes into the reject pile of applicants while the grandchildren of Nazis who fled to Argentina after Hitler's defeat are now considered people of color.
Does coming to terms with his Judaic roots make him victim or victimizer? Harmon doesn't come out and say, any more than he says who, if anyone qualifies as "Bad Jews" in that play.
Something of the same dynamic goes on in Steven ("Dear Evan Hansen") Levenson's "If I Forget," which had a superb production at Barrington Stage Company last summer. Here we have a family of seven, plus one offstage in Israel, in 2000, debating familial, ethical and political issues through the lens of their Judaism, a lapsed lens for the protagonist Michael, a Jewish Studies professor who has just written an essay about how Jews need to forget the Holocaust since right-wing Israelis use it to justify immoral actions, or at least to remember the Holocaust in a way that's inclusive of other people's suffering.
Michael hates the fact that Jews have become more curious about their religion:
Because we spent the entire twentieth century trying to get away from that. And now you look around and everybody on the Upper West Side is reading books on Kabbalah and kosher sex, whatever the hell that is, and it's just, what happened to the last hundred years? Didn't we already have this conversation? Didn't we decide we were done with, you know, spirits in the sky?
This play, like "Admissions," is often very funny but also unsparing in its dissection of family dynamics that have no easy resolution for the characters or for society at large. How Jewish are people who are atheists? Can right-wing Israeli actions be justified by the Holocaust? What is tradition and heritage and can we or should we, like Michael — and Odets' Ralph — turn our back on them?
Bensussen compared "Awake and Sing!" to "We All Fall Down," a world premiere by Lila Rose Kaplan, which she's also directing at the Huntington. Linda, the matriarch of a totally assimilated leftist family, decides to celebrate Passover for the first time, to the bewilderment of her family and friends. Her African-American assistant is more familiar with Hebrew and Jewish tradition than anyone in the family is.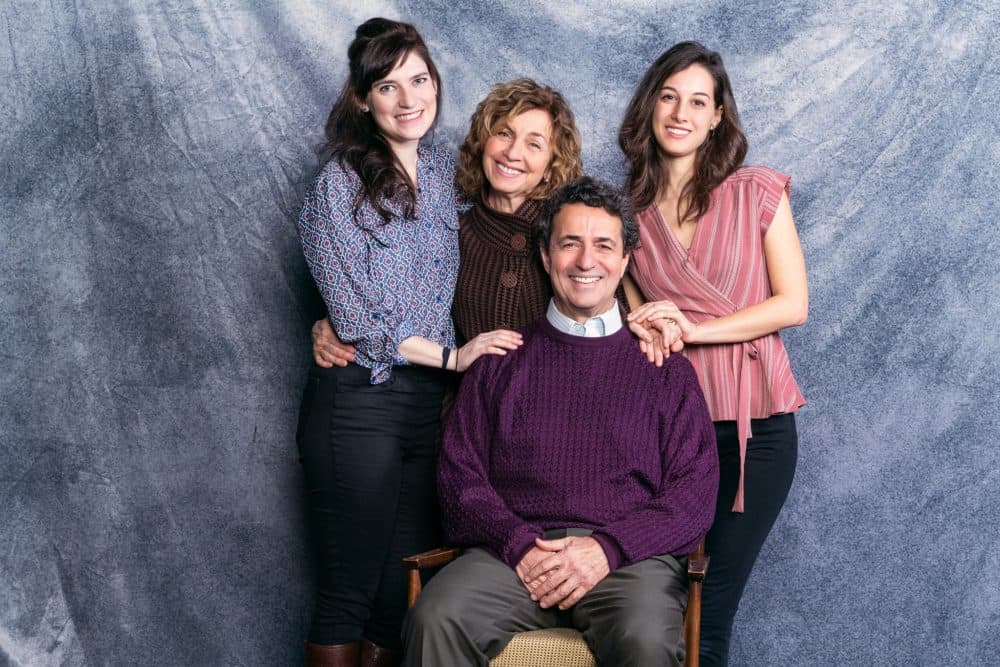 In a way, "We All Fall Down" comes full circle back to "Awake and Sing!" where the main character leaves Judaism for Marxism. Bensussen, incoming artistic director at Hartford Stage, notes that when Linda is criticized for turning her back on Marxist politics for Judaism Linda replies, "Marx was Jewish."
Odets, says Bensussen, was talking about "the asphyxiating quality of old-time tradition vs. the freedom of Marxist thought … There is no state of Israel yet." But when we come to contemporary plays "there is a link to nationalism and Zionism. It's a different conversation about what they're fighting… In 'We All Fall Down,' the reason the matriarch is [having a Seder] is that she's feeling lack of family around her. … We need the tradition because we have to come together as a family."
As a secular Jew who snubbed my mother's family's traditional Judaism in the 1960s for my father's family's Odets-like assimilationism, I find all these plays resonant, as have non-Jewish family and friends. (Well, the simplistic "Trayf" not so much.) After reading "We All Fall Down," I broke out my mother's family table setting for dinner.
I still kept to my tradition of watching Alastair Sim's "A Christmas Carol" in December as Christmas remains my favorite holiday of the year. And I hope to celebrate the end of the Netanyahu era in Israeli politics before long. But as many of today's Jewish-American playwrights make clear, there's no need to throw out the gefilte fish with the bath water.