Report: Mass. Unlikely To End Cash Bail
It appears Massachusetts will not follow some other states and eliminate cash bail in the court system — that's if the state follows new recommendations from the Legislature's bail reform commission.
After a year of meetings, the Legislature's 19-member bail reform commission unanimously approved several recommendations in its report on the cash bail system released late Tuesday. The report also included new statistics showing racial and gender disparities in how bail is set.
Based on data from the state's Trial Court, the commission found that bail amounts were higher for non-white defendants compared to their white counterparts. More than 19% of non-white defendants had bail set at more than $5,000, compared with about 11% of white defendants. Also fewer non-white defendants than white defendants were held on less than $1,000 bail (53.7% to 63.2%).
Trial Court data from cases primarily heard in 2018 also showed judges released more women defendants compared to men (89.3% versus 77%), and three times as many men were held without bail.
On its weighing of cash bail, the report said commissioners found there was no need to eliminate the practice in Massachusetts because of recent changes to the rules for setting bail.
" I think people felt like we were early in the process of change so its kind of difficult to make any major course corrections because we didn't know if what we had done to date is working," said committee co-chair Cindy Friedman.
Those changes — which are due to a 2017 state Supreme Judicial court ruling and the 2018 Criminal Justice Reform Act — clarified the conditions for setting bail and what to do if a defendant could not afford it, the report said. The commission wrote it does not recommend "substantially altering the conditions of release at this time."
The report went on to say that if lawmakers wanted to eliminate cash bail, they would have done so in 2018 when they passed criminal justice reforms.
"The commission has determined it's premature to eliminate cash bail before allowing the most recent amendments to the law to show results," the report said.
But the report acknowledged that changes to bail practices need to be reviewed in more detail.
"It would be beneficial to continue training judicial officers on the changes to the law to ensure compliance and reduce the pretrial detention of those who cannot afford to post bail," the commission wrote.
The report also said because Massachusetts has a low "failure to appear" in court rate (about 12%), the commission did not feel that a risk assessment tool would improve bail decisions.
Among the commission's other recommendations:
Make sure there are clear, accessible guidelines on the procedures for bail to avoid confusion at courts and criminal justice agencies.
Increase training on the Supreme Judicial Court 2017 Brangan ruling and the Criminal Justice Reform Act so all agencies are aware of the changes.
Further study is needed on how Massachusetts sets bail outside courtrooms with bail magistrates and bail commissioners. The report says this is a unique practice in Massachusetts, and it has led to "inconsistent access and confusion among those trying to post bail."
The Trial Court should improve data collection on how bail is set and include more details about groups of people.
The report was sent to Gov. Charlie Baker, Trial Court Chief Justice Paula Carey and legislative leaders.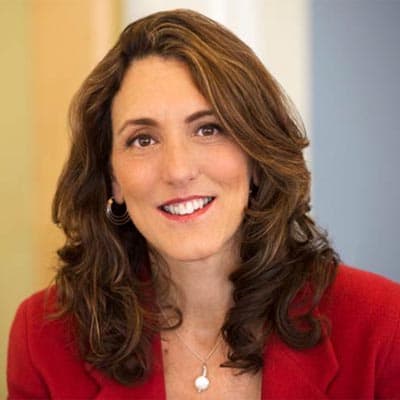 Deborah Becker Host/Reporter
Deborah Becker is a senior correspondent and host at WBUR. Her reporting focuses on mental health, criminal justice and education.