Why The Sox And Alex Cora Split, For People Who Don't Watch Baseball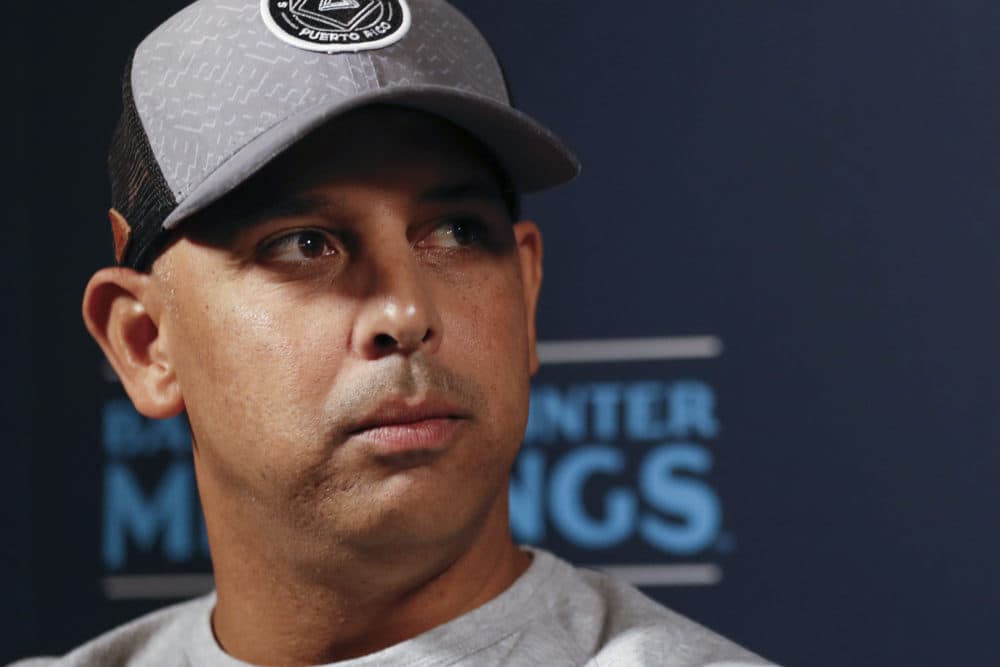 This article is more than 1 year old.
Boston Red Sox manager Alex Cora isn't the first person in sports to take the adage "if you ain't cheating, you ain't trying" too seriously.
But his involvement in two prominent baseball cheating scandals cast a pall on the two World Series championships he took part in — including the Red Sox's 2018 win — and it cost him his job.
Cora and the Red Sox decided to "part ways" Tuesday, just one day after a report by Major League Baseball said Cora took part in plans to obtain and decipher signals from opposing teams during games illegally using video technology as a member of the 2017 Houston Astros coaching staff.
"Given the findings and the commissioner's ruling, we collectively decided that it would not be possible for Alex to effectively lead the club going forward and we mutually agreed to part ways," the team said in a statement attributed to owner John Henry, chairman Tom Werner, CEO Sam Kennedy and Cora.
Separate from Monday's report, Cora also faces questions about his role in sign-stealing allegations while manager of the 2018 Red Sox.
Both the Astros and Red Sox schemes focused on "stealing signs" between an opposing pitcher and catcher. Pitchers and catchers commonly use hand gestures to communicate what type of pitch (fastball, curveball, etc.) will be thrown — for example, a catcher pointing down with one finger is often a signal for the pitcher to throw a fastball. The batting team tries to decode these signs whenever possible in order to prepare batters for a specific pitch.
Stealing signs is not against any MLB rules and has long been viewed as a part of baseball, though perpetrators are frowned upon if caught. For instance, it's common practice for base runners on second base, who can see a catcher's signals, to relay those signs to the batter through gestures like tapping his foot or touching his right or left arm.
However, MLB expressly forbids the use of electric equipment or communications "for the purpose of stealing signs or conveying information designed to give a Club an advantage." That's where Cora — first with the Astros and then with the Red Sox — ran afoul of the rules.
According to the report, Cora, then Houston's bench coach, allegedly called the Astros' video replay booth to help him decode opposing teams' signs early in the 2017 season. Then, as the season progressed, he had a video technician install a monitor in the hallway between the team's dugout and clubhouse that displayed the center field camera video feed used in live TV broadcasts, from which catchers' signs are clearly visible to viewers. Players would then watch the monitor when the Astros were batting and, after decoding the catcher's sign, would signal the pitch type to the batter by banging a trash can.
Though MLB determined the Astros' sign stealing was driven primarily by the players, the investigation found Cora had direct involvement both with using live video feeds to decipher signals and implementing the banging scheme.
As a result of the scandal, MLB suspended Astros General Manager Jeff Luhnow and Manager A.J. Hinch for a year, stripped the team of its first and second-round draft picks in 2020 and 2021 and fined the team $5 million. The Astros fired both Luhnow and Hinch Monday in the wake of the punishments.
Cora has not yet received discipline from MLB because the league has not concluded its investigation into allegations that the Red Sox also illegally used live video feeds to decode signs in their World Series-winning 2018 season. During that championship run, the Red Sox led the league in several offensive categories, including runs scored and batting average, and produced the American League MVP in Mookie Betts.
But given his direct knowledge and involvement with both cheating schemes, Cora could face an even longer ban than Luhnow and Hinch.
This isn't the first time the Red Sox have received discipline from the league for possible cheating related to sign stealing. MLB fined the Red Sox an undisclosed amount for using Apple Watches to relay signals from opposing catchers and pitchers in 2017, which the league also said violated its rules against using electronic means for sign stealing.
At that time, MLB Commissioner Rob Manfred warned other teams against pushing the practice further using technology, saying in a statement that future violations would be subject to "more serious sanctions."
Those consequences are now coming to bear for Cora and the Red Sox.
Correction: A previous version of this story mischaracterized the end of Alex Cora's employment with the Red Sox. The team says its separation with Cora was a mutual decision.
This article was originally published on January 14, 2020.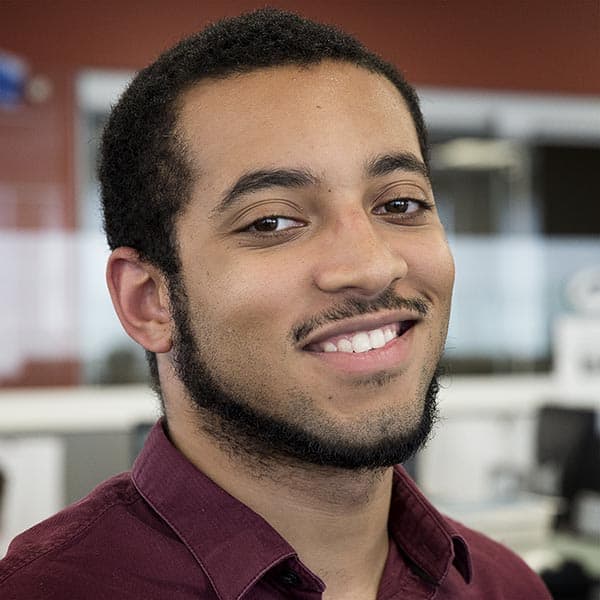 Khari Thompson Field Producer, Morning Edition
Khari Thompson was the field producer for WBUR's Morning Edition.