Today's Weather: A Blend Of Clouds And Sunshine, Temps In The 40s
This article is more than 3 years old.
A little bit of moisture in the air Monday night combined with temperatures just around the freezing mark. It may yield a few slippery spots this morning before readings become warm enough for any issues to disappear.
Today will feature a blend of clouds and some sunshine, with readings nearing 40 degrees. I'm not expecting any precipitation other than a chance of a late day shower.
Wednesday is my pick of the next several days, with more in the way of sunshine and temperatures getting into the 40s — and even lower 50s in some spots. If this was a typical year, it would be an exceptionally warm day for January, but obviously with the weather this past weekend, it's just your run-of-the-mill January thaw.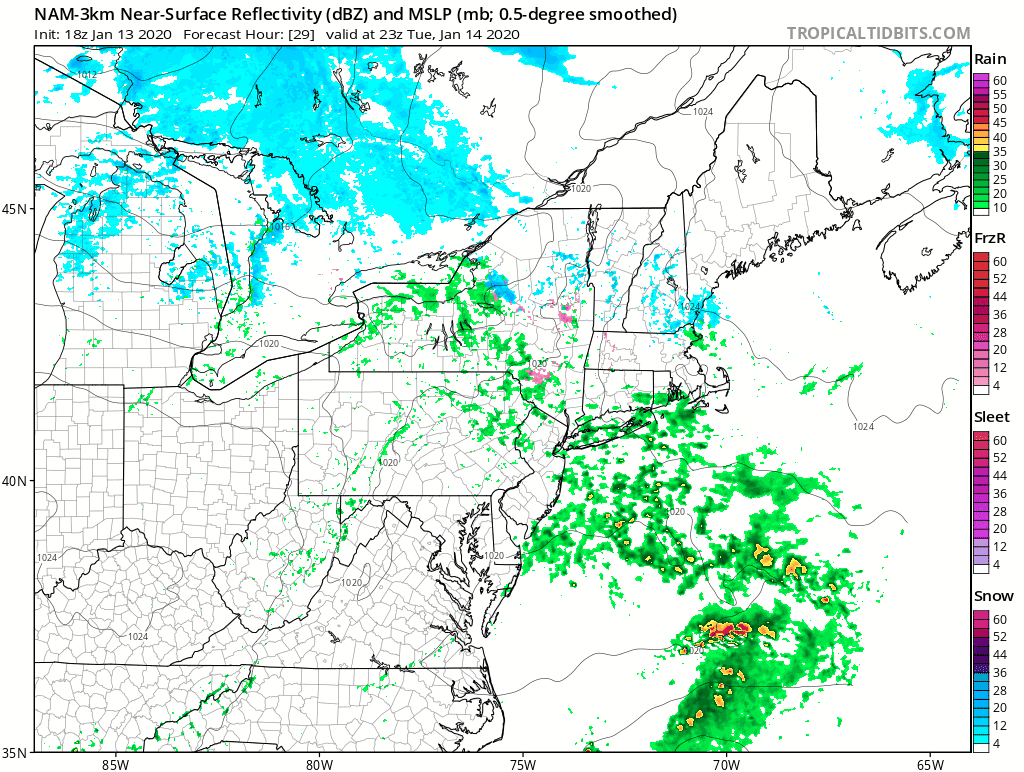 On Thursday, another weather system approaches and brings a bit of rain — or perhaps, some snow showers — over the interior. Northern New England will see some accumulating snow, and this will set up the ski areas for the start of the long holiday weekend.
Behind this system, colder air works across New England for some of the chilliest temperatures we've seen this winter. Then, all eyes will turn toward a developing storm system for the weekend.
It's only Tuesday, so it's not prudent to start mentioning anything more than the fact that there's the potential for a significant winter storm Saturday and Sunday. Presently, it seems like this would be a snow changing to rain at the coast, with snow in perhaps high amounts over the interior and up across Northern New England. Behind this, the weather will turn cold and dry.
You can follow my updates here and on Twitter @growingwisdom.
---
Tuesday: More clouds, some sunshine. Perhaps some late day rain showers. Highs nearing the lower 40s.
Tuesday night: Clouds, a couple of rain showers. Lows 33-37.
Wednesday: Sunshine and a few clouds. Unseasonably mild. Highs 46-52.
Thursday: Sunshine and clouds. Maybe a few rain or snow showers. Highs 38-43.
Friday: Partly sunny and cold. Highs 23-29.
Saturday: Snow or snow changing to rain. Highs in the 30s.
Sunday: Leftover snow or rain showers. Highs in the 30s.