Harvard Film Archive Screens The Mysterious And Frustrating Films Of Angela Schanelec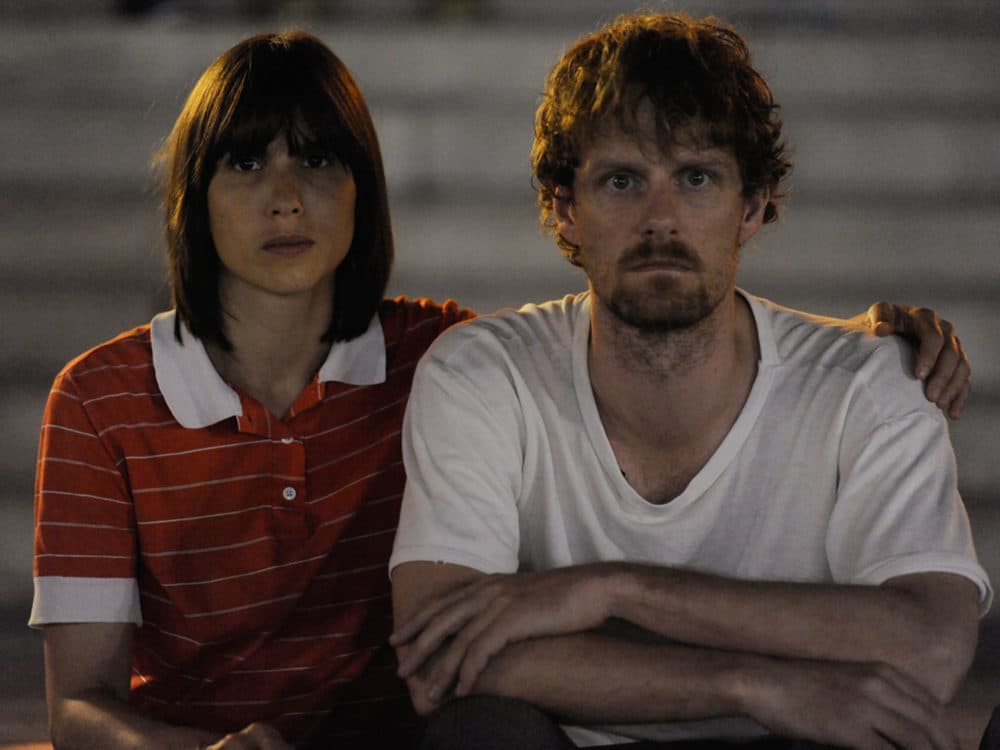 This article is more than 2 years old.
Most movies want to be loved. They leap up into your lap like a big, slobbering golden retriever and lick your face with affection until even the most disengaged viewers relent. Characters tell each other things they should already know for the benefit of the audience, while random events are shuffled into dramatically satisfying, thematically coherent structures with all the boring day-to-day banalities cut out. The best of them enlighten as they entertain, seeking to enrich our understanding of the world around us. Which is why it's so bracing — and to some temperaments quite thrilling — to discover the films of writer-director Angela Schanelec, which don't give a damn about you at all.
Her movies operate according to a stubborn internal logic all their own, offering not the slightest concession to those in the audience trying to puzzle them together. These are vexing, sometimes infuriating affairs, probably best suited to viewers who always fall hardest for the ones who don't love you back. Spending a few days immersed in Schanelec's work I came to find myself enthralled by her abject indifference to audience expectations, up for the challenge of films designed to remain teasingly out of reach. But then what can I say? I've always been more of a cat person.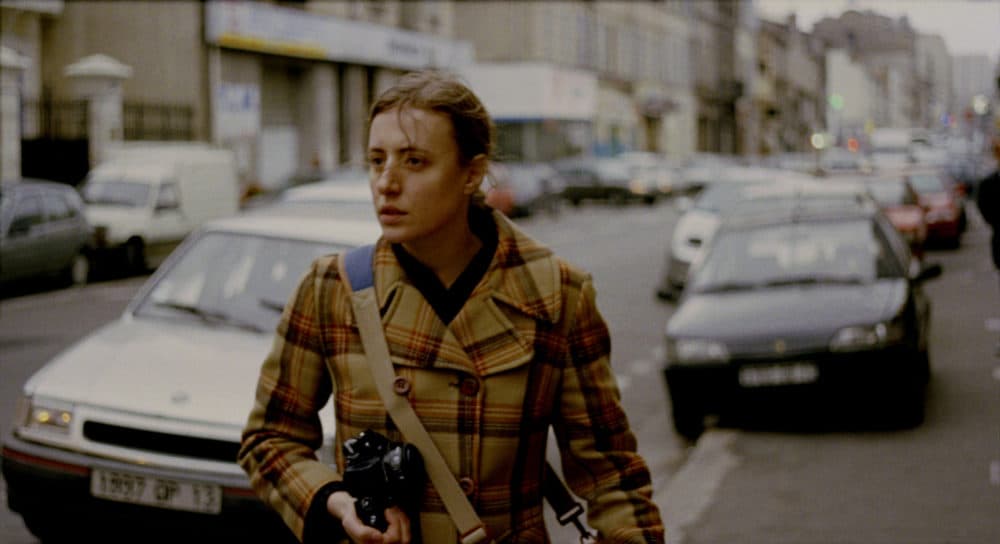 The Harvard Film Archive's "Find Without Seeking. The Films Of Angela Schanelec" begins this weekend and runs through Feb. 10, providing adventurous area moviegoers an introduction to this singular artist whose provocations have mostly been confined to the international festival circuit. She's typically lumped in with what's known as the "Berlin School," a generation of German filmmakers who came of age during the country's reunification, including director Christian Petzold of "Phoenix" and "Transit" fame, along with Maren Ade, who made the great "Toni Erdmann." But Schanelec's pictures are a bit pricklier and more difficult to pin down.
An excellent point of entry is the series opener, "Marseille." The 2004 production begins with a deceptively audience-friendly concept, in which a young German woman (Schanelec regular Maren Eggert) answers an ad to swap apartments with a mysterious stranger in the French port town from which the film takes its title. For a good while here we've got the makings of a beguiling little romance, as our heroine makes her way in a new city and befriends a charming, rumpled mechanic (Alexis Loret) and then within the space of a cut we're suddenly watching what feels like another movie altogether. Eggert's back in Berlin and in the background of a tale about a tempestuous actress and her possibly philandering husband. Ellipses abound, and the eventual return to Marseille is not a happy one.
So what gives? Schanelec rips the rug out from underneath a charming bit of Euro-pudding to try and rewire our ideas of how stories are supposed to work. She doesn't do shot-reverse-shot coverage of dialogue scenes, instead locking down the camera and allowing conversations to drift in and out of frame. Her movies also really aren't big on telling you who anybody is in relation to one another. 2001's "Passing Summer" is probably the most conventionally entertaining Schanelec picture I've seen, following directionless 20-something Valerie — the fetching Urisina Lardi (imagine Rachel Maddow playing Amélie) — through a few months of affairs and friendships that ultimately remain as vague and undefined as the character's aspirations.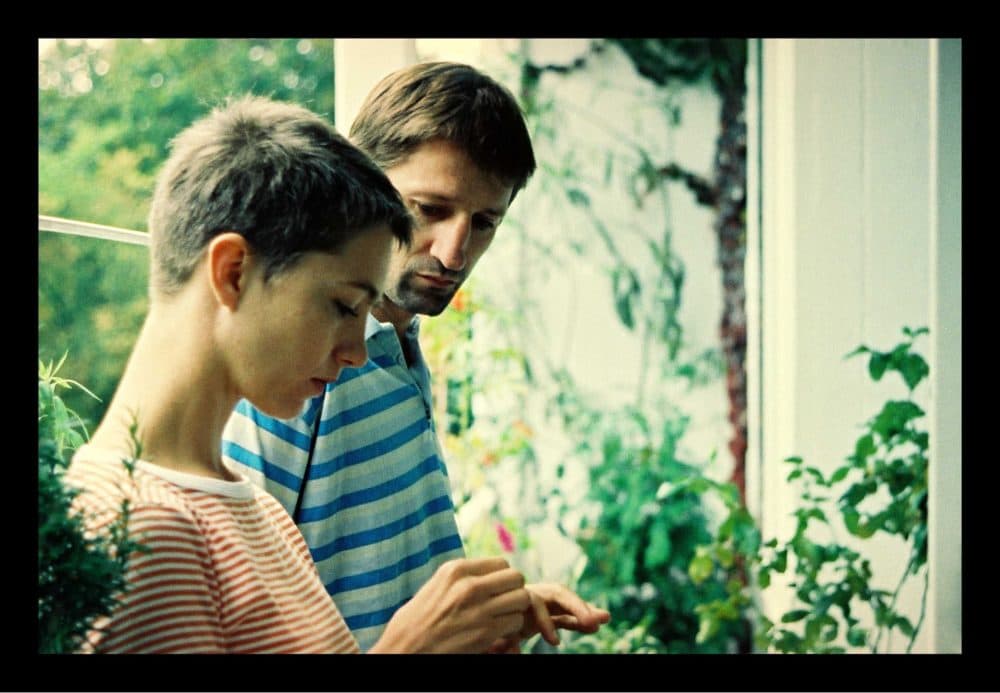 Schanelec gives you just enough plot to make you feel like you're missing something, feinting at a grander design that calls to mind Jim Croce's lyric about a jigsaw puzzle with a couple of pieces gone. Her most highly regarded — and in some circles most notorious — effort thus far is 2016's "The Dreamed Path," a dazzling head-scratcher in which two couples fall out of love in four disparate timelines. It's a marvelous bewilderment, in which characters abruptly reappear the same age decades later wearing the same clothes and Schanelec intentionally confounds any effort to intellectually explain away the free-flowing images and interactions. What happens is you bang your head against the movie for a while and then eventually sit back and savor the strangeness of these scenes. These films are mysterious, but they're not supposed to be "solved."
The series closes out with the filmmaker in attendance for an advance screening of her latest picture, "I Was at Home, But…," which won best director at last year's Berlin International Film Festival and rolls out into limited release next month. The movie follows a frayed, widowed mother of two (Eggert again) whose adolescent son returns after an unexplained disappearance, and there's also a donkey and a dog who are roommates. I found it a bit funnier than her previous pictures but no less obstinate in its withholding of information, with the same flatline emotional affect applied to events both life-altering and quotidian. She never gooses along the action, leaving you to sort things out for yourself. It all culminates in a magnificently deadpan children's production of "Hamlet," as if Schanelec's taking pains to point out how the perfect dramaturgy of the Bard's greatest play is decidedly not what we're watching here.
---
"Find Without Seeking. The Films of Angela Schanelec" runs from Friday, Jan. 17 through Monday, Feb. 10 at the Harvard Film Archive.