The 10 Best Films Of 2019
In this time of franchise sequels and stay-at-home streaming options, it's hard to argue against the notion that movies no longer dominate the cultural conversation like they once did. As the ways in which we watch things evolve so do the films themselves, and it's certainly no coincidence that our two most prominent, movie-mad American directors — Quentin Tarantino and Martin Scorsese — this year both made films that felt like requiems for the ends of eras. (It's also notable that the latter had to make his for Netflix after every studio in town turned him down.) Where this is all headed I have no idea, but I do know that 2019 was a marvelous one for cinema in general, with the movies listed below proving that there's still plenty of magic to be found in these flickering images, no matter what kind of screen you're watching them on.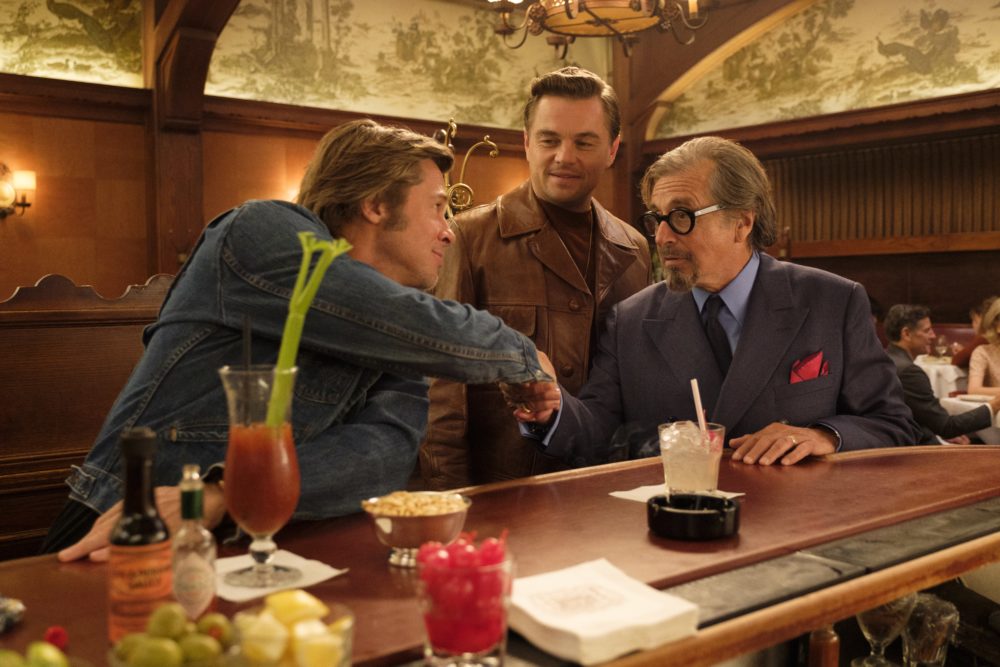 You don't normally think of a Quentin Tarantino movie as being full of beauty and love, but this often staggeringly gorgeous ode to the fading studio era of his youth is QT's own "Roma," full of a wistful, twilight yearning more emotional than anything he's made since "Jackie Brown." It's a movie about waking up and realizing you've gotten old, that your career never really worked out the way you'd hoped and that the culture has passed you by. It's also a movie about how much this director loves all sorts of things I also happen to adore: drinking buddies, old Westerns, neon lights, movie theater marquees, bubblegum pop hits and pretty girls' feet. Leonardo DiCaprio's washed-up TV cowboy, Brad Pitt's unemployable stuntman and Margot Robbie's incandescent Sharon Tate may indeed be, according to the film's de facto theme song, "Out of Time," but Tarantino finds a way to give them a fairy tale ending anyway. Because that's what movies can do. (Available on Blu-Ray, DVD and VOD outlets.)
---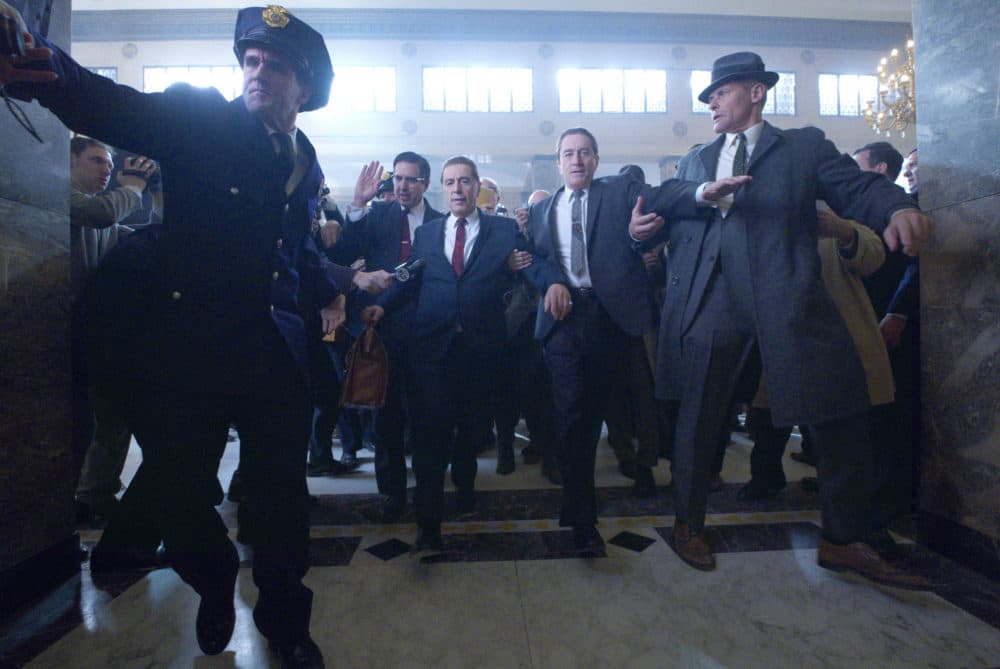 The last gangster movie, or it might as well be. Martin Scorsese brings his career-long collaborators Robert De Niro, Joe Pesci and Harvey Keitel (with an assist from the godfather himself, Al Pacino) to the end of the line. It's the mob movie equivalent to John Ford's "The Man Who Shot Liberty Valance" or Clint Eastwood's "Unforgiven" in that it finds a filmmaker reflecting on the genre he helped define, issuing what feels like a final word on the subject. Though at times quite unexpectedly hilarious, "The Irishman" has none of the swagger of Scorsese's earlier gangster pictures. The exhilaration of "Goodfellas" and strutting peacock energy of "Casino" have here been pared away into something more meditative and grave, particularly in the film's extraordinary final hour when loneliness and the indignities of old age come to collect in ways this character's conscience never allowed. (Streaming on Netflix.)
---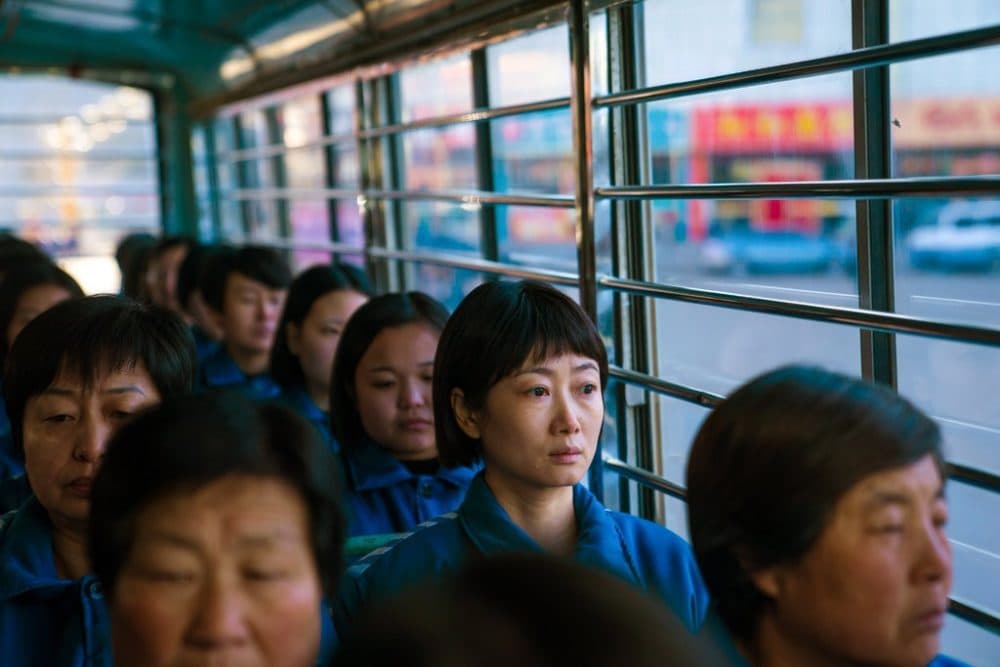 Another sprawling crime epic, this one spanning two decades in modern mainland China. Zhao Tao gives one of this year's most indelible performances as a low-level gun moll who takes a firearms rap for her boyfriend and emerges from prison five years later to a country radically transformed. China's economic miracle has turned all the gangsters into businessmen and bureaucrats, with her old swindler pals parked in cushy desk jobs at the Chamber of Commerce. Even the landscapes are unrecognizable thanks to the Three Gorges Dam Project, a mainstay of director Jia Zhangke's work. It's a profoundly ambivalent movie about the march of progress, the diminishment of time and codes of chivalry that may have only ever existed in the movies. (Available on DVD and VOD outlets. Also streaming on Kanopy.)
---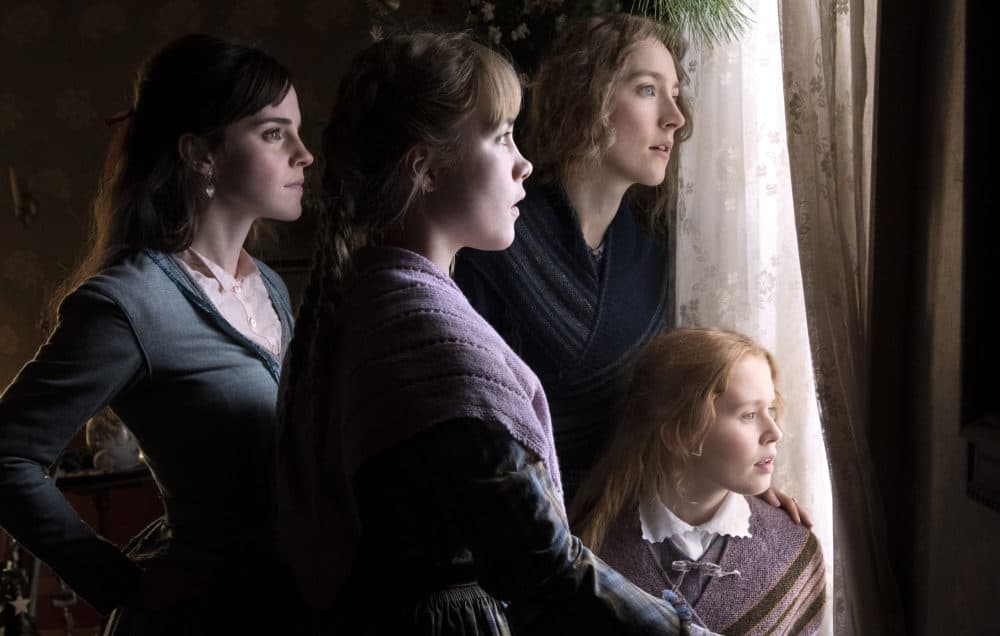 Writer-director Greta Gerwig's phenomenal reworking of the oft-adapted Louisa May Alcott mainstay shakes up the structure by starting out in the middle, after adulthood's already underway, thereby adding an additional layer of melancholy to the beloved adventures of the March girls. Childhood's gone, revisited in golden-hued flashbacks and put to purpose for a novel-in-progress by Saoirse Ronan's feisty spinster Jo. As in her terrific "Lady Bird," Gerwig puts a screwball spin on the dialogue and paces the movie like it's strapped to a rocket. Fussy period pieces with such lovely cinematography and fine production design can often feel embalmed, but this one's bustling, funny and intoxicatingly alive. A breakout performance by Florence Pugh suggests that Amy might have been the most interesting March sister all along, and the ingenious fix Gerwig finds for all that yucky Professor Bhaer stuff is some of the year's sharpest screenwriting. (Opens in Boston theaters on Dec. 25.)
---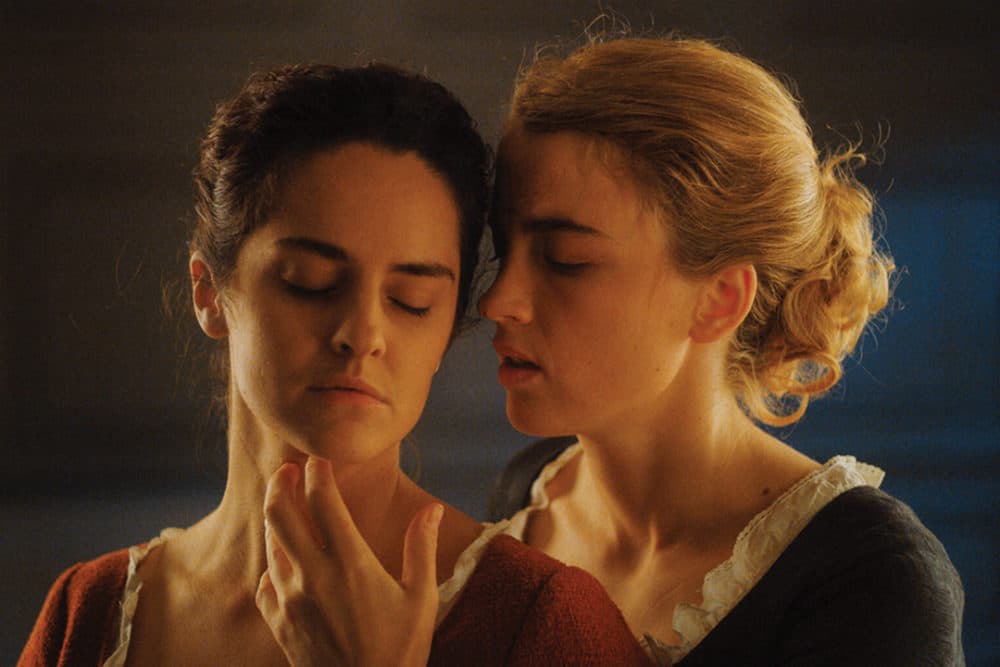 We take so much pleasure at the movies from looking at beautiful people but seldom do the films themselves take this into account. Writer-director Céline Sciamma's tender, startlingly erotic costume drama — which knocked my socks off at this year's New York Film Festival and then again at IFFBoston's Fall Focus — is all about the act of seeing. Set in 18th-century France, the film stars Noémie Merlant as a bohemian artist hired to paint an unwilling subject (Adèle Haenel) without her knowledge. The title portrait must come from stolen glances and secret stares on long walks the two take under false pretenses, gradually falling in love despite layers of deceit. It's a swooningly romantic, thrillingly sexy movie with a lot on its mind about what it takes to really look at someone, and what it means to be seen. (Opens in Boston theaters on Feb. 14, 2020.)
---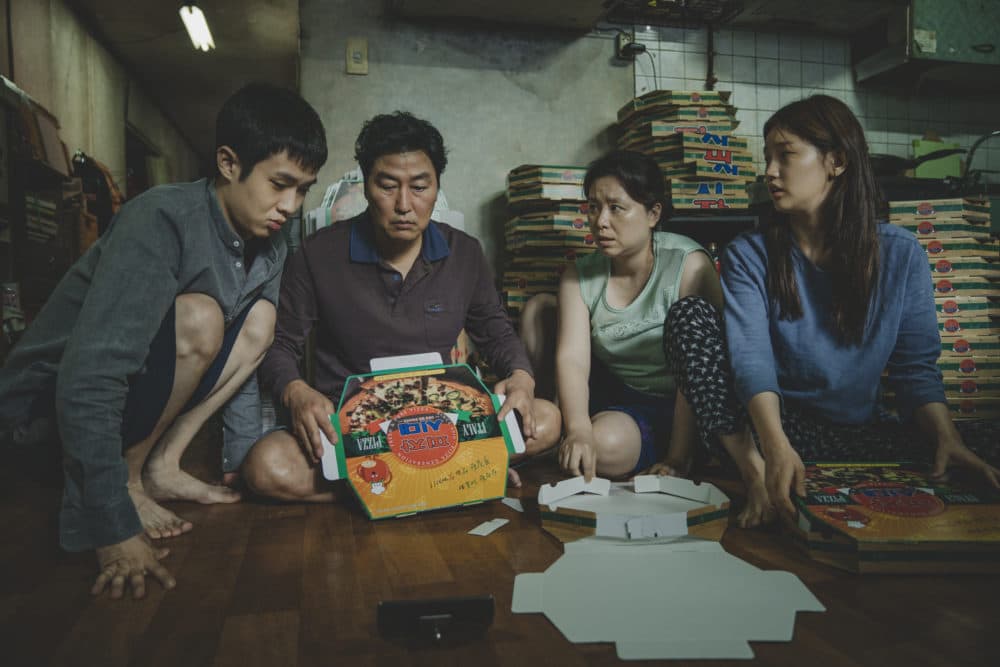 Bong Joon Ho makes genre films about ideas. He's often called the South Korean Spielberg but there's a lot of Noam Chomsky in there, too. His return to Seoul after two English language adventures with international casts is the filmmaker's cleverest, most formally controlled picture yet. It's also one of his angriest. This sly, Hitchcockian thriller seethes at systemic inequality, dazzling the audience with its seriocomic suspense sequences before slipping you the shiv. Wickedly delightful, the movie has more laughs than most comedies and jolts that leave you gasping for breath. But more than that, Bong's films turn ideology into action. He visualizes the social hierarchy quite literally here, with the haves on top and have-nots down in the basement. His stories are his political stances, and every shot in "Parasite" is some sort of argument. (Now in theaters.)
---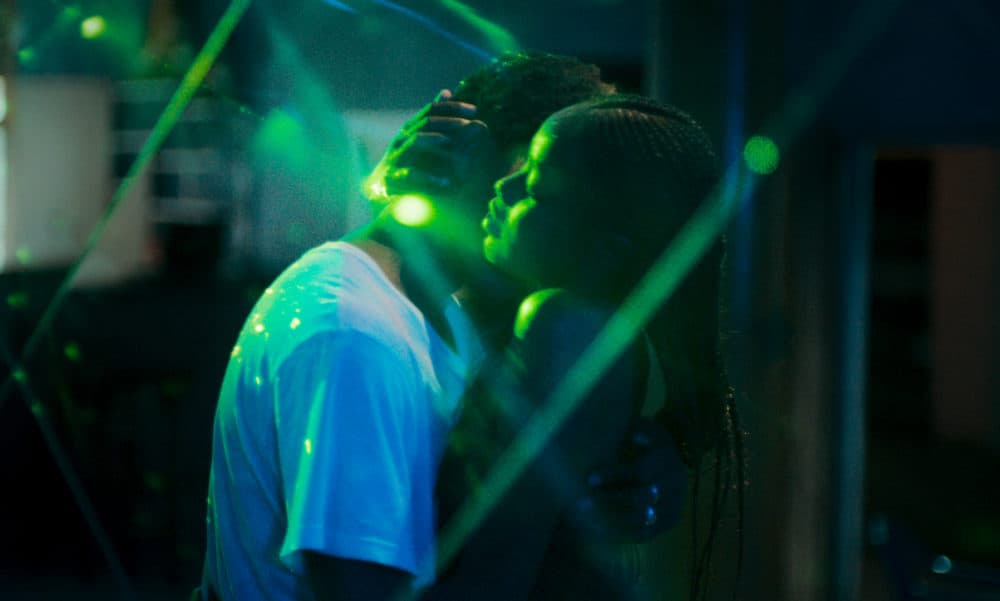 Mati Diop's dazzling debut made history earlier this year by being the first movie directed by a black woman ever invited to screen in competition at the Cannes Film Festival, where it went on to win the Grand Jury Prize. Set in Senegal, the story starts as an arresting ethnographic study until it takes a hard right turn into the mystic, steadily growing into something more mythical and strange. You might think you know where it's going but you don't. That the movie is able to so effortlessly juggle issues of labor exploitation, gentrification and a young woman's coming of age within a patriarchal religious culture is testament to the sumptuousness of the filmmaking, which prioritizes sensation over subject matter. "Atlantics" washes over you like a dream, the meanings and interpretations of which can be picked apart later, after you wake up. (Streaming on Netflix.)
---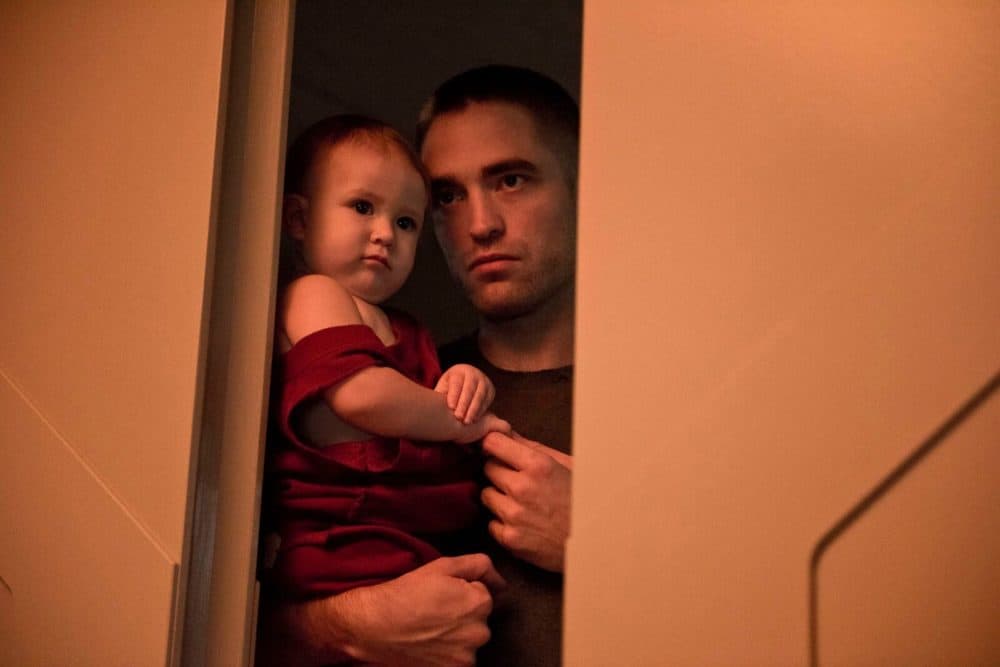 The latest provocation from Claire Denis is an elusive, mesmerizing and often shocking sci-fi extravaganza whose oblique meanings seem to hover ever so tantalizingly out of reach. It takes place on a prison ship rocketing out of our solar system toward a black hole, where death row inmates — including Robert Pattinson's surly, closed off convict — have volunteered as guinea pigs for all sorts of bizarre and perverted experiments at the hands of Juliette Binoche's mad scientist. The movie is obsessed with the sticky building blocks of life, as semen, breast milk and menstrual blood jockey for screen time along with various other secretions. Denis has never been a filmmaker particularly fond of telling you what's going on in her movies, and "High Life" is most assuredly not for everybody, but it's downright thrilling if you're into this kind of thing. I am very much into this kind of thing. (Available on Blu-Ray, DVD and VOD outlets. Also streaming on Amazon Prime and Kanopy.)
---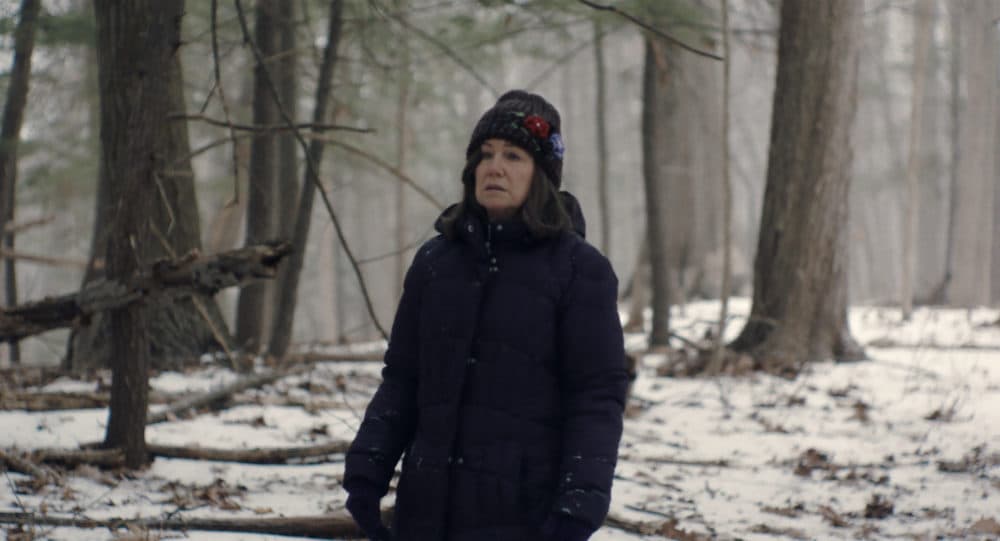 If you follow any story for long enough, everybody dies at the end. Film critic Kent Jones' tender, deceptively small-scaled debut feature about a fractured family in Pittsfield, Massachusetts finds his characters all reckoning with their impending exits, eventually coming to accept death's inevitability as something regular as the rain. After a conventionally paced first hour, the movie begins employing audacious temporal leaps — one unexpected reveal, in particular, knocked me sideways — much in the way that time seems to speed up as you get older, entire years flying by in what feels like a blink. Philosophically it's got a lot in common with executive producer Martin Scorsese's "The Irishman." This isn't always an easy film to watch, but the heaviness is offset by glimpses of transcendence. It doesn't offer much in the way of uplift or hope, but rather acceptance and grace — two qualities that may be even more precious. (Available on VOD outlets. Also streaming on Hulu.)
---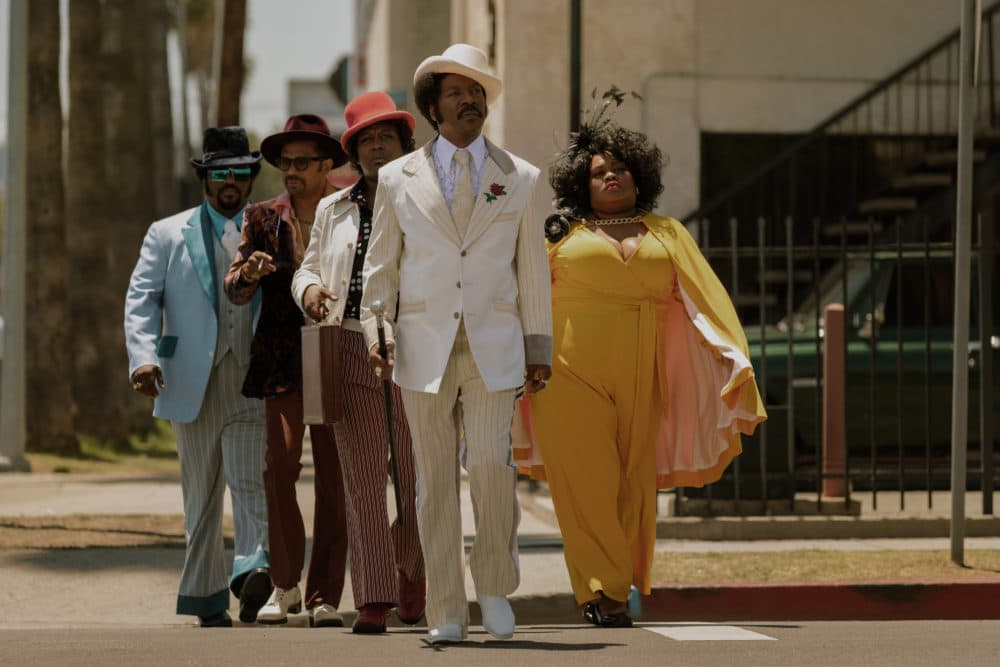 Eddie Murphy cusses again onscreen for the first time in 20 years, reclaiming ownership of a certain 12-letter epithet he'd apparently handed over to Samuel L. Jackson for safekeeping on the set of "Coming to America." He also gives his warmest, most endearing performance since before email was invented in this bawdy, big-hearted biopic of legendary standup comic and blaxploitation pioneer Rudy Ray Moore. The most fun I had at the movies all year, it's about an indomitable spirit and a gang of misfits coming together to put themselves on the big screen ("up there in the light," Rudy says) and the fact that they have no idea what they're doing is hardly a deterrent. The sweetest movie you'll ever see in which everyone says "motherf---er" ten thousand times, it's suffused with so much kindness and fellow-feeling you're reminded that sometimes real magic can happen up there in the light. (Streaming on Netflix.)
---
Honorable Mentions: "Amazing Grace," "The Lighthouse," "Pain and Glory," "Rolling Thunder Revue: A Bob Dylan Story by Martin Scorsese" and "Tigers Are Not Afraid."