Quentin Tarantino's 'Once Upon A Time… In Hollywood' Is A Wistful Buddy Comedy With The Manson Family
This article is more than 3 years old.
Quentin Tarantino's "Once Upon a Time… in Hollywood" is the director's warmest and most humane film since "Jackie Brown," and his funniest since "Pulp Fiction." That such a thing could be said about a movie prominently featuring the Manson family is typical Tarantino, I guess. An elegiac buddy comedy taking place at the tail end of Hollywood's Golden Age, the film painstakingly recreates the gloriously tacky Los Angeles of 1969, lavishing lingering attention on billboards, landmarks and gas-guzzling old cars. Set when the filmmaker was just 6 years old, it's a dazzlingly extravagant childhood reminiscence akin to "Roma" or Fellini's "Amarcord," but suffused with a deep, middle-aged sadness as these characters stare down their impending obsolescence.
Leonardo DiCaprio stars as Rick Dalton, fading star of a once-popular TV Western who gambled big on a movie career that never quite panned out. Nowadays, he's been reduced to guest spots as the villain-of-the-week on assorted oaters and police procedurals, while an agent (Al Pacino) urges him to head overseas to star in Spaghetti Westerns. Rick's a puffy-faced drunk with a stammer and a nagging smoker's cough, but he's still occasionally capable of pulling it together through his hangovers and self-pity to reveal a perfectly adequate performer. (Other movies would go for the cheap laugh and make him a bad actor, but DiCaprio calibrates Rick's line readings to an exquisite level of mediocrity.)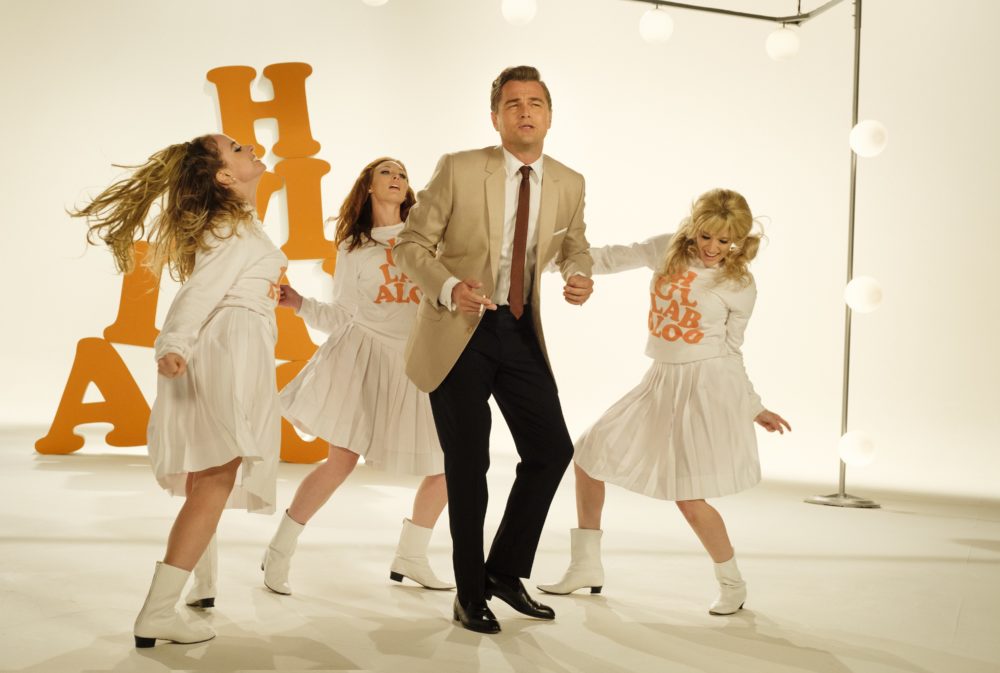 Rick's only friend in the world is his driver and sometimes stunt double Cliff Booth, played by Brad Pitt with a languid cool that obscures one hell of a mean streak just below the surface. Living in a trailer out behind the Van Nuys Drive-In, Cliff's made himself pretty much unemployable over the years (he once picked a fight with Bruce Lee on the set of "The Green Hornet"), but he seems perfectly content these days to serve as Rick's ego masseuse and paid drinking buddy. The bozo banter with his boss is beyond hilarious, and I daresay Pitt's never been so effortlessly appealing onscreen.
A couple of new neighbors just moved in next door to Rick on Cielo Drive — Roman Polanski and his wife Sharon Tate. Played by Margot Robbie with an incandescent glow, Tate hovers above the film filled with promise and wonder, her career ascension pointedly contrasting with Rick's decline, and our knowledge of what is to come filling her most joyful moments with a soul-sick sense of dread. While Charlie himself gets only a quick cameo, the rest of the Manson family looms around the margins of the movie — stringy, hairy hippies on their way to spoil Tarantino's Sunset Strip Eden.
"Baby, baby, baby, you're out of time," sings Mick Jagger on the soundtrack, with the film's leisurely pacing adding to your anxiety as it unspools. There's a marvelous, mournful sense of loss in "Once Upon a Time… in Hollywood," with the director dawdling on the details as if to stave off the inevitable ends — the end of the studio era, the end of a friendship, and the end of innocence. Not since "Jackie Brown" has he exhibited such affection for his characters, and as in that 1997 triumph, sometimes he's content to just hang back and watch while they go about their day. (Tarantino may be notorious for his depictions of violence, but he's an underrated ace at filming people running errands.)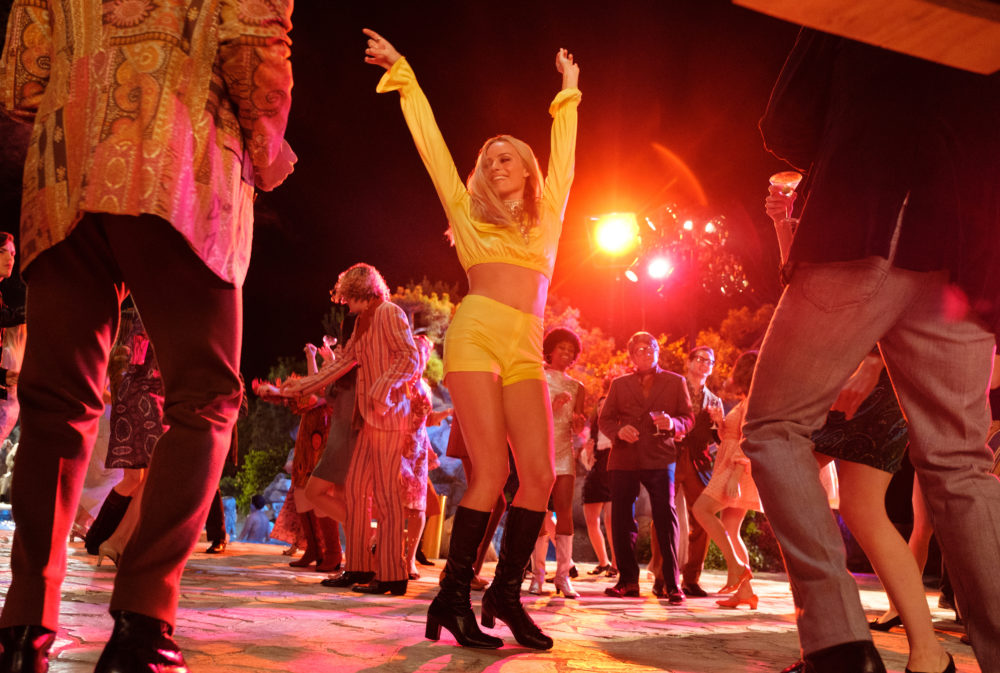 I suppose there's something to the argument that one could call "Once Upon a Time… in Hollywood" a 162-minute fetish film, given the way the camera caresses stuff like vintage MAD Magazine covers and TV Guides. It's a wildly, grandly self-indulgent picture, with Tarantino exhausting considerable resources in recreating junk culture ephemera and crummy old television shows. (Since this is a Quentin Tarantino movie, also get ready for countless close-ups of women's feet.) But I found it all quite improbably, enormously moving — especially a montage of the city's neon lights switching on at twilight that achieves Edward Hopper levels of lonely beauty.
There's a magical, transporting sequence that finds Robbie's Sharon Tate ducking into a matinee of "The Wrecking Crew," in which the actress co-starred with Dean Martin. Tarantino doesn't try digitally inserting Robbie into the old footage (as he does with DiCaprio on several occasions) but rather lets us watch the real Sharon, and watch Robbie watch her while she also watches the afternoon audience enjoying her performance. It's an altogether lovely valentine not just to Tate — allowing us to see her as more than just the world's most famous murder victim — but also to the shared experience of seeing movies with strangers.
Earlier on, Tarantino swipes the signature shot from Sergio Leone's "Once Upon a Time in The West" — one of those "Eye-talian" movies Rick hates — with the camera booming up towards the heavens to reveal a bustling frontier below. But he uses it here behind the screen of a drive-in, dramatically unveiling an audience watching from their cars in rapt fascination until our view is flooded with the light of a projector. Some say this film's controversial ending is a bit of a cheat, but I personally love that it's the kind of thing that could only happen in the movies.