9 Films That Prime For Awards Season At IFFBoston Fall Focus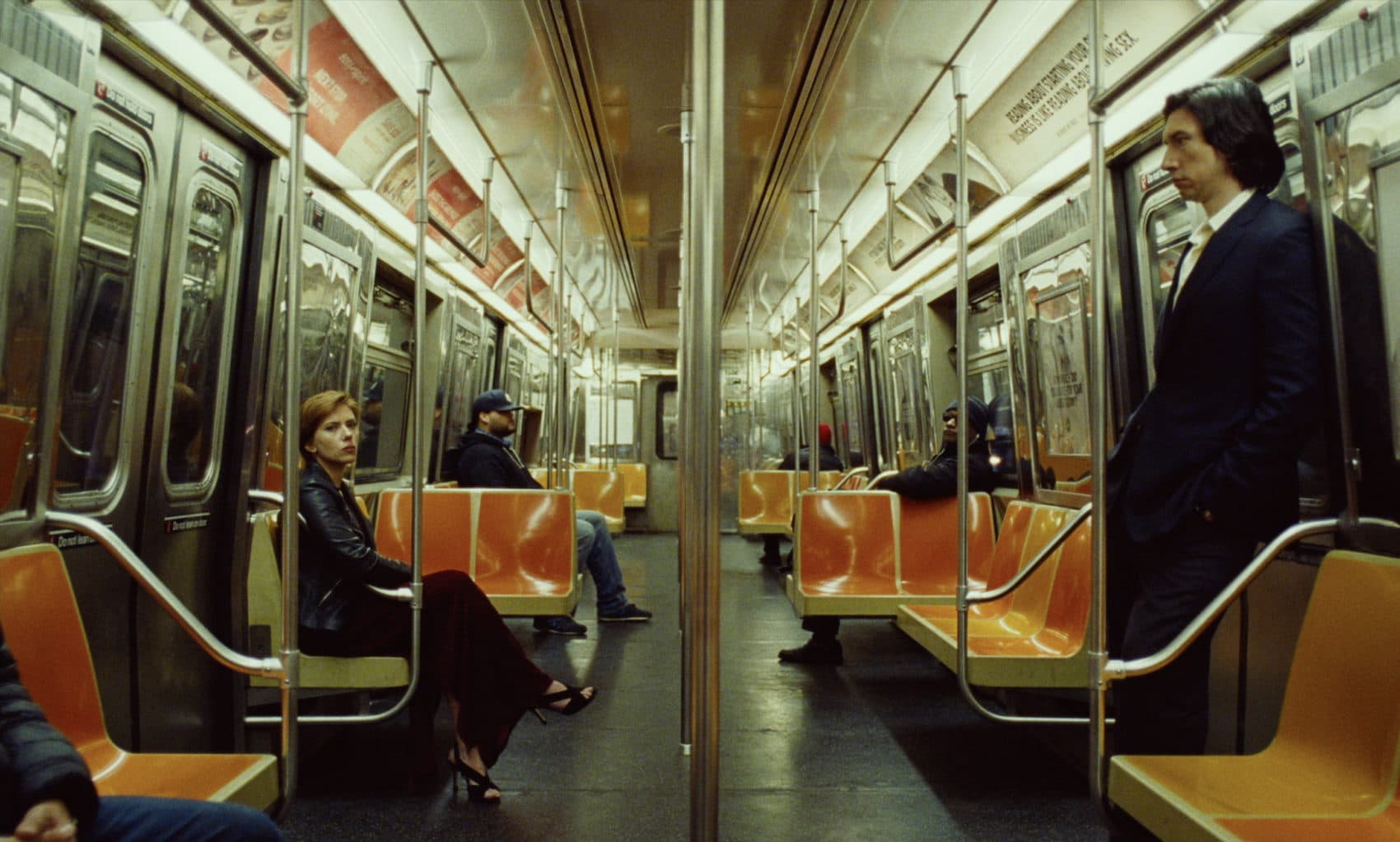 This article is more than 3 years old.
Now in its fifth year, the Independent Film Festival Boston's Fall Focus has become where local moviegoers go to get an early peek at the pictures everyone's going to be talking about for the next few months. A good deal more concentrated than IFFBoston's annual April mothership, the nine-film, weekend-long binge at the Brattle Theatre offers a characteristically diverse array of upcoming titles, while often outdoing itself as an awards season primer. Previous installments gave Bostonians our first looks at "Moonlight," "Lady Bird" and "Three Billboards Outside Ebbing, Missouri," while last year's lineup included "Roma," "Cold War" and "The Favourite."
There's also no telling who you'll run into at these screenings. Last October, I only learned afterward that I'd spent "Roma" sitting in front of IFFBoston alum Rian Johnson, who recently directed a little indie film called "The Last Jedi." (Probably for the best I didn't recognize him, as I likely would've just pulled out my phone and bored the poor guy silly with pictures of my niece dressed as Rey for Halloween.)
The biggest buzz so far is about Friday's opening night film, "Marriage Story." Writer-director Noah Baumbach has been mining his personal life for squirmingly funny, semi-autobiographical stories since his classic 1995 depiction of post-college limbo, "Kicking and Screaming." The filmmaker has used movies to work through relationship problems with his father ("The Squid and the Whale"), his mother ("Margot at the Wedding") and his siblings ("The Meyerowitz Stories"), but life just handed Baumbach a whole new hunk of material upon his divorce from Jennifer Jason Leigh.
About 7,000 miles in the other direction on Saturday is "The Wild Goose Lake," the latest underworld noir from Diao Yi'nan, the Chinese "poet of the night" who made such a splash five years ago with his "Black Coal, Thin Ice." This one's about a wounded gangster on the run with a model, the crime drama a pretext for examining the country's rapidly changing social structures under capitalism. That afternoon also features "Waves," an intense family drama from "Krisha" director Trey Edward Shults boasting a score by Trent Reznor and Atticus Ross.
Director Hirokazu Kore-eda floored Fall Focus audiences last year with his heartbreaking "Shoplifters." The favorite filmmaker of IFFBoston programmer Nancy Campbell and executive director Brian Tamm, Kore-eda is being showcased by the festival for the seventh time on Saturday night with "The Truth," the director's first English language film. Starring international cinema royalty Catherine Deneuve and Juliette Binoche as a legendary movie star and her estranged, embittered daughter. The film also features Ethan Hawke in — from what the ad campaign shows — quite a dazzling array of sweaters.
Saturday closes out with "Honey Boy," another semi-autobiography in which screenwriter Shia LaBeouf plays a thinly disguised version of his own troubled father and Lucas Hedges reenacts the young star's recent crash and burn. Sunday morning sends us to church with "The Two Popes." The latest (somewhat) fact-based drama from "Darkest Hour" and "Bohemian Rhapsody" writer Anthony McCarten features Anthony Hopkins as stuffy Pope Benedict and Jonathan Pryce as his more liberal successor, Pope Francis.
You're not going to see a performance more powerful than Alfre Woodard's work in "Clemency," in which the veteran, oft-underused actress plays a Texas prison warden coming to terms with the toll of presiding over so many executions. Winner of the Grand Jury Prize at this year's Sundance Film Festival, writer-director Chinonye Chukwu's second feature is an unsparing look at the psychological costs of state-sanctioned murder, building to an extraordinary, silent extended closeup on Woodard that's haunted me since I saw the film back in January.
Don't be surprised if you also get the chills from "The Kingmaker," in which Boston's own Lauren Greenfield continues her documentary dissection of wealth and its distortions with a portrait of Imelda Marcos. At first glance, the widow of the deposed Filipino dictator seems like an easy target for the director, whose 2012 "The Queen of Versailles" is required viewing for anyone interested in the ridiculous rich. But what emerges is something much more unsettling, as a family of grifters reduced to walking punchlines in the 1980s rides a phony populist wave of resentful, low-information voters to autocrat status in the 2016 election. Sound familiar?
But they've saved the best for last, closing out on Sunday night with Céline Sciamma's "Portrait of a Lady on Fire," which won Best Screenplay at Cannes this year and wowed me at the New York Film Festival last month. Set in 18th-century France, the film stars Noémie Merlant as a bohemian artist hired to paint an unwilling subject (Adèle Haenel) without her knowledge. The title portrait must come from stolen glances and secret stares on long walks the two take under false pretenses, gradually falling in love despite layers of deceit. It's a swooningly romantic, thrillingly sexy movie with a lot on its mind about what it takes to really look at someone, and what it means to be truly seen. I can't think of a better way to wrap up a weekend of movies than with one so adroit about the act of watching.
---
IFFBoston's Fall Focus runs Friday, Nov. 1 through Sunday, Nov. 3 at the Brattle Theatre.