Iranian Student Deported From Boston Despite Court Order; Federal Judge Dismisses Case
Play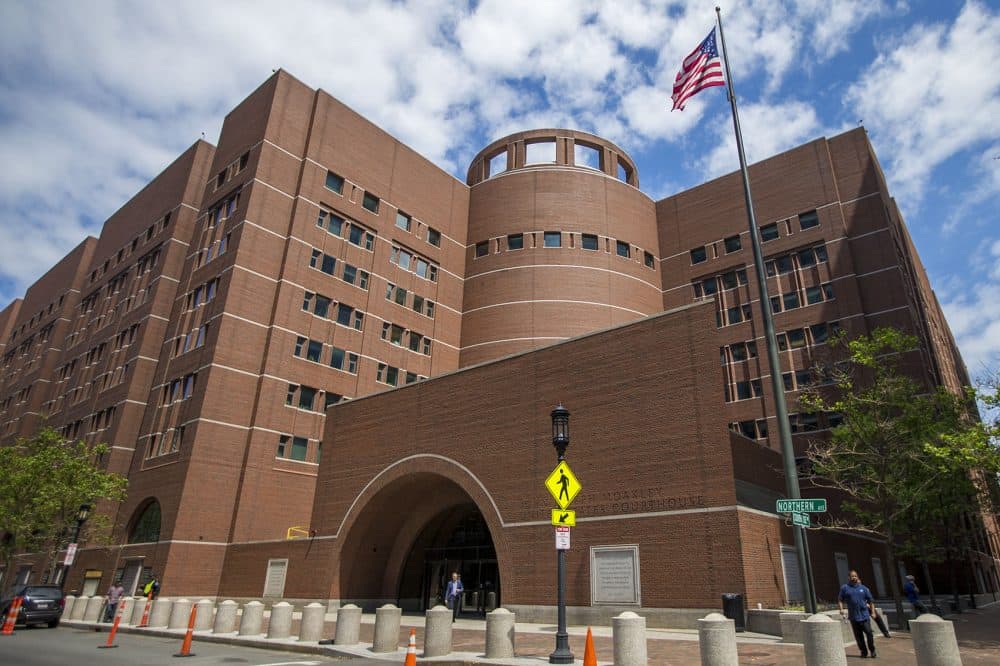 This article is more than 3 years old.
U.S. Customs and Border Protection officials at Logan International Airport denied entry to an Iranian national who was set to study economics this spring at Northeastern University. Despite a federal court order to delay the man's removal, CBP placed him on a plane Monday night.
Kerry Doyle, an attorney for Mohammad Shahab Dehghani Hossein Abadi, said the 24-year-old was traveling to the U.S. with a valid F1 student visa before he was held for secondary questioning by CBP at the Boston airport.
Agency officials, Doyle said, ultimately ordered Abadi removed from the U.S. without allowing him access to his lawyer or providing details about their decision.
In a statement, a CBP spokesperson said the Department of State has authority to issue and revoke visas and CBP has the authority to cancel visas.
"We are not at liberty to discuss an individual's processing due to the Privacy Act," a spokesperson said in a written statement.
A federal judge in Boston issued an emergency stay Monday night, stating Abadi's removal should be delayed for two days and scheduling a hearing in Boston federal court Tuesday. Despite this, Doyle said her client was removed.
In court Tuesday, U.S. District Judge Richard Stearns dismissed the case, declaring it moot because Abadi had already been deported. He added that he did not believe he had the authority to order CBP to allow Abadi to return.
Doyle asked the judge to reconsider, noting that Massachusetts Sen. Ed Markey had been in touch with CBP and confirmed Abadi's flight did not leave until after the emergency stay order was issued by the court. CBP attorneys dispute that, claiming Abadi was removed before the order.
"Customs and Border Protection did not provide me any answers for why it refused entry to Shahab Dehghani, nor did it acknowledge the alarming discrepancy in moving forward with his removal despite a Federal District Court order granting Mr. Dehghani a stay in order to review the decision of CBP," Markey said in a statement released Tuesday afternoon.
Doyle said that CBP officials claim Abadi was planning on staying in the U.S. permanently, beyond his temporary student visa. She rejects that notion.
"There is nothing here that shows that," she said. "He has no long-term significant other here, his family is overseas, he's just intending to pursue his degree, which Northeastern [University] supports him in that and had issued him proper documentation, even permitting him to start school late because they're supportive of his ability to return."
Abadi's attorneys said they plan to file an additional motion on their client's behalf with Judge Allison Burroughs, who issued the stay on Abadi's removal. It is unclear what that motion will be yet.
Susan Church is a Cambridge-based immigration attorney representing Abadi. She said she's also representing another Iranian student hoping to attend Harvard's divinity school who was denied entry last year by CBP at Logan airport.
"This is not an isolated incident," Church said. "This is a pattern of misbehavior by this administration who lacks respect for the rule of law and lacks respect for the individuals here who are coming here just to attend school and to get a degree and to further their knowledge."
U.S. Rep. Ayanna Pressley on Tuesday afternoon said she "demanded answers" from CBP about Shabab's deportation.
Massachusetts Sen. Elizabeth Warren recently requested detailed information from CBP about any additional security measures put in place focused on Iranian travelers entering the country.
This article was originally published on January 21, 2020.