When You Covered Kobe Bryant, You Never Knew What To Expect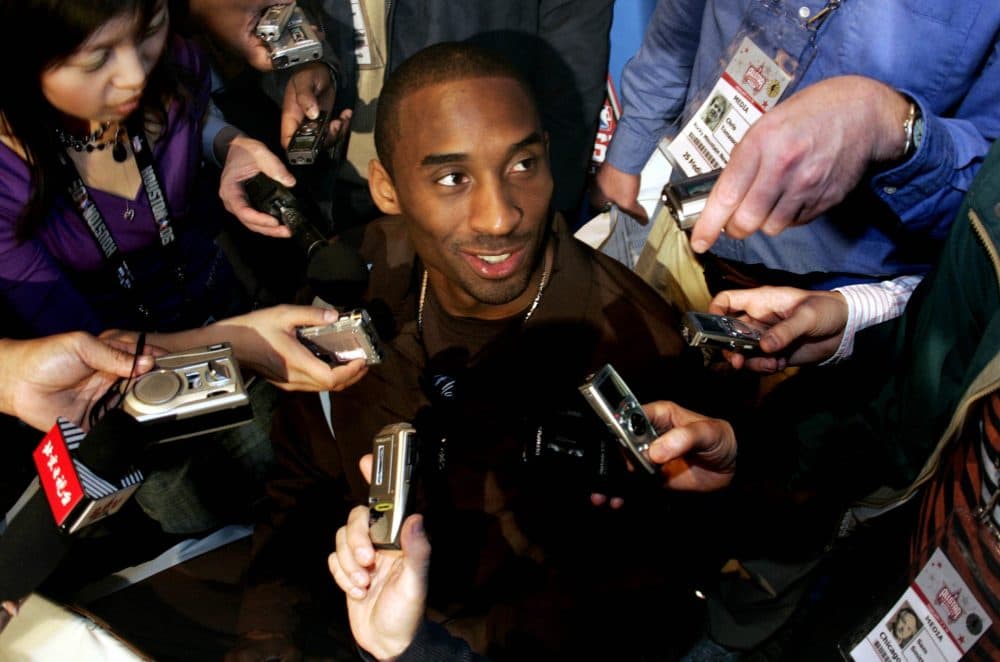 I don't remember how many times I watched Kobe Bryant play in person. Maybe 50, 60 times over the course of covering the NBA for a decade. But here's what I do remember: The expectation that Bryant would do something special. Each and every game, there was a sense of infinite, unimagined possibility.
It wasn't magical thinking. It was completely logical. At least, it was logical for an 18-time NBA All-Star, 5-time NBA champion, two-time NBA Finals MVP, two-time Olympic gold medalist and regular-season MVP.
If he could score 81 points in a game, then what next? If he could score 50 or more points in four straight games, then what next? If he could outscore an entire opposing team through three quarters, then what next? If he could tear his Achilles tendon, then sink two crucial, fourth-quarter free throws, then what next? If he could score 60 points in the final NBA game of his career, then what next?
Bryant was the rarest of icons: Revered not only for what he accomplished, but for the complete confidence that whatever came next would be better, set a higher standard, push limits. That was not only his expectation. It was the expectation of basketball fans. That came to mind after Bryant died Sunday in a helicopter crash.
Talking with Bryant, in a scrum of reporters or one-on-one, there was a sense of possibility, too. You never knew where the conversation would go. It usually started with basketball, then it might veer into a discussion of soccer or foreign travel or women's sports. If there was an Italian reporter nearby, Bryant might say something in Italian to him. The only predictable part: Bryant would be curious, insightful, reflective.
In 2008, before the NBA Finals between the Celtics and the Lakers, I remember sitting down with Bryant on a set of bleachers at the Lakers' practice facility in El Segundo, California. We talked about how time changes perceptions of people. He used his competitive drive as an example.
Recalling the early days of his career, when he made the leap from high school to the league, he said that his legendary competitive drive had intimidated some and made others jealous. But that day on the bleachers, more than a decade into his NBA career, he talked about how that had changed. Bryant said people now saw his competitive drive as a source of inspiration, part of what made him a leader and a mentor for younger players.
In some ways, it was a surreal conversation because it came nearly five years after Bryant's sexual assault case. I covered the legal proceedings in Eagle, Colorado. Sports journalists reported alongside entertainment journalists. It was clear that Bryant's celebrity went way beyond basketball. It was also clear that, like everyone, he was a complicated person. While it's true time changes perceptions of people, it doesn't and shouldn't erase the most complicated parts of Bryant's legacy.
It's a legacy that also includes support and advocacy for women's sports. His daughter Gianna was a big reason for that. She also died in Sunday's helicopter crash.
Gianna shared her father's passion for basketball, his competitive drive, even some of his moves. He called her "Mambacita," a nod to his own "Black Mamba" nickname. If you watched her play, you could see the possibility there, too. She wanted to compete for UConn, then head to the WNBA. Gianna saw herself carrying on Kobe's basketball legacy.
Amid all the memorial tributes, one of the most heartbreaking videos to watch features Kobe sitting on the sidelines of an NBA game talking basketball with Gianna. Because for Kobe and Gianna, the question is no longer "what's next?" but the unanswerable "what if?"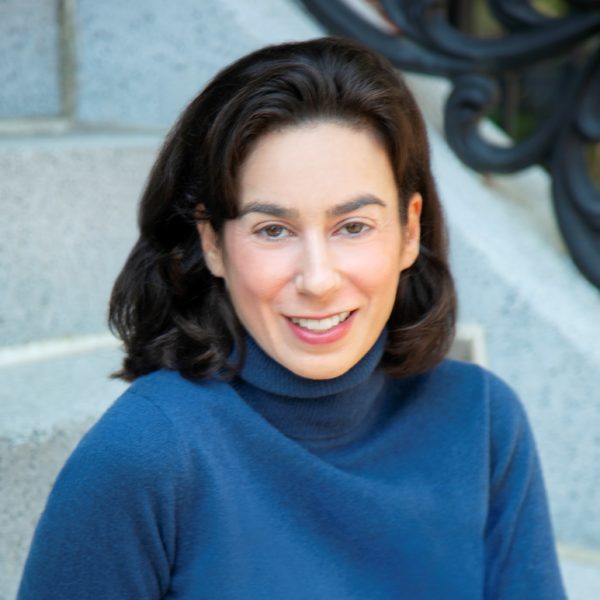 Shira Springer Sports and Society Reporter
Shira Springer covers stories at the intersection of sports and society.