Malcolm X's Powerful Origin Story Surges To Life In 'Detroit Red' At ArtsEmerson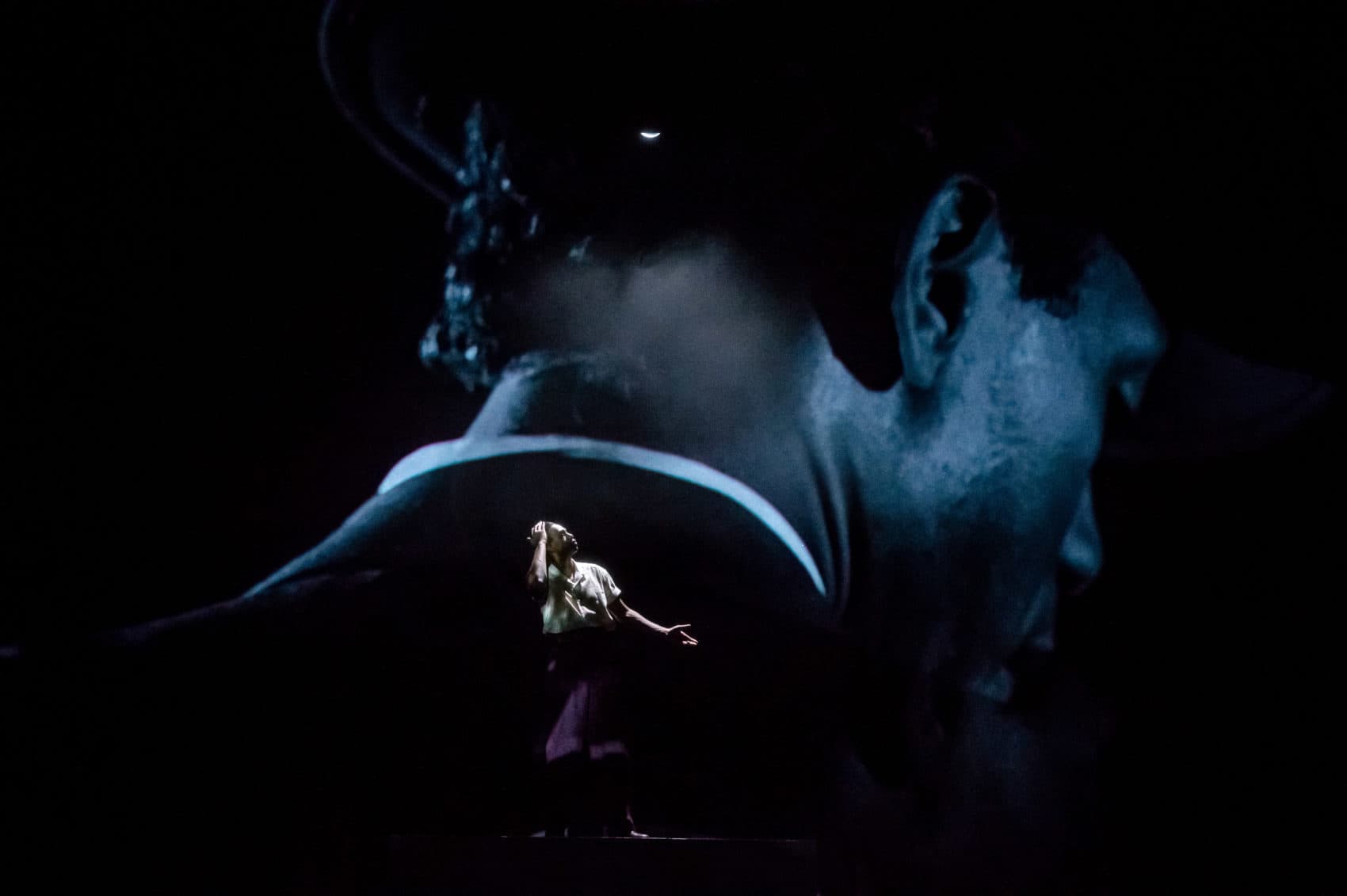 This article is more than 2 years old.
When we think of Malcolm X we're likely to think of a tall, proud, eloquent black man. The Miles Davis of the civil rights movement, compared to Martin Luther King Jr.'s Duke Ellington. The name itself conjures a sense of being outside the mainstream, of going one's way with self-confidence and righteous anger. Even those who don't like his message have to acknowledge the power of the messenger.
We also know from "The Autobiography of Malcolm X" that his teenage days in Roxbury and New York were not the stuff of a political theorist in the making. He was a street hustler, pusher, procurer and thief. What led him onto a different path?
The details of that origin story aren't so well-known, but playwright Will Power lives up to his name with a mesmerizing story of how Malcolm Little became the hustler, Detroit Red, while smartly foreshadowing how he would eventually become Malcolm X (dropping his slave name). Not that Power deserves all the credit; he's working with a superb creative team that includes director Lee Sunday Evans and her hyper-imaginative integration of theater and film.
"Detroit Red" begins and ends with Malcolm's arrest during a jewelry store heist in Boston. Ari Herzig's eye-popping, larger than life film projection sets the stage, literally, for Eric Berryman's spotlighted entrance as the conflicted young man faced with the choice of killing a policeman or going to jail. Not only were Malcolm's and the policeman's life hanging in the balance, so was American history.

But "Detroit Red," in its world premiere production under ArtsEmerson's aegis at the Paramount Center (through Feb. 16), is not the story of crime, punishment and redemption. It's the story of Malcolm X taking the first steps in focusing his anger at a white society that murdered his father and drove his mother into madness, all the while demeaning any attempt of his to assert himself. That focus wasn't an option during his teenage years in Boston. The choice seemed clear to the proud Malcolm Little — accept a life of menial servitude or take to a life of crime.
The choice is somewhat mirrored by pressure from his black friends and associates to play the game — straighten your hair, butter up the white man, better yourself by doing what he tells you to do, be a hepcat but assimilate. The other game of conniving and doping seems much more inviting to Malcolm; at least he can be himself and speak his own language.
"Detroit Red," though, is not the stuff of sociology textbooks or politicians' speeches. It is a fully-realized artistic exploration of a moment in time — the nanosecond, in fact, when he started to find the third path.
The artistry of "Detroit Red" lies largely in Power's ability to never show that transformation, but to imagine how his own strong personality and his confrontations  with racism gave him the tools to formulate that transformation. Unlike "Gloria: A Life" at the American Repertory Theater it is not a representational biography, but a verbally and visually poetic invocation of Detroit Red's thoughts and experiences. (He added a reddish tint to his then-straightened hair, giving him the nickname.)
Eric Berryman gives a fine, remarkably controlled performance in the title role. He lets you see the wheels turning even while his character tries to cut through the confusion of his lot in life, beginning with a white supremacist organization burning his home to the ground and killing his father. After his mother was committed he moved to Boston and we see an assortment of friends, lovers and associates only adding to the confusion.
The blacks are mostly subservient or criminal; the whites are either overtly racist or condescending. Edwin Lee Gibson plays the black characters, Brontë England-Nelson the latter. She plays both the men and the women and if there's a flaw in the play, it's that Gibson has a lot more to work with than England-Nelson, whose characters are mostly stick figures.

"Detroit Red" continues the "evil white man" theme in Boston theater this winter, including "Pass Over" at SpeakEasy Stage Company and "Moby-Dick" at A.R.T., where white men don't fare so well in "Gloria: A Life" either. While sackcloth and ashes isn't my favorite fashion statement, I'm not going to argue that Malcolm's anger was anything but justified. Power makes it clear that Malcolm, too, was not a saint but a man of his times as witnessed in the play by his misogyny and homophobia.
That he rose above his times speaks to the contemporaneousness that Power and Evans suggest in their narrative. While we are firmly in the '40s it is all but impossible to not see echoes of Malcolm's life in #blacklivesmatter, hip-hop, Colin Kaepernick and a host of other issues in the production.
Power, in fact, has been credited with being a co-creator of "hip-hop theater," a designation that refers in part to the strength of his prose. It's hard to imagine his script finding a better collaborator than Evans, who like Berryman knows when to get in our face and when to pull back.
Whatever you call their style of theater I want to see more of it. I don't know about Malcolm Little or Detroit Red, but I think Malcolm X would have been proud.
---
"Detroit Red" continues at the Emerson Paramount Center through Feb. 16.