Beautifully Sad, Film 'Beanpole' Depicts Life Amid The Ruins Of 1945 Leningrad
She fades in and out sometimes. They call it post-concussion syndrome, but basically Iya (Viktoria Miroshnichenko) just shuts down. Her body stiffens, her face goes blank and her breathing becomes labored. Something happened during the war, when she and her friend Masha (Vasilisa Perelygina) were up at the front. Iya got sent home along with Masha's toddler son, so now she works at a hospital, caring for the countless casualties while the child keeps them entertained. When she has one of her spells the staff works around her, knowing she'll snap out of it soon. The kid's father was killed in battle. Masha stayed to get revenge. But she's coming home soon. The war's over.
But is it ever really over? Set in 1945 Leningrad, Kantemir Balagov's extraordinary "Beanpole" is a film about life amid the ruins. It's a story about carrying on after the unimaginable, when things are supposed to go back to normal as if they ever really could. The densely detailed production design externalizes these characters' inner lives, the crumbling city and its shellshocked inhabitants bearing the scars of a five-year siege. In a sense, they all have post-concussion syndrome.
They call Iya "Beanpole" sometimes because she's tall and willowy, of such light complexion she's practically translucent. Her personality is airy — even when she's present it seems like she's somewhere else. Masha's shorter, brash and impulsive. Her first night back, out on the town, she violently absconds with a young man's virginity in the backseat of his car. Together these two form a yin and yang, their codependent friendship born out of unthinkable tragedy and agonizing need.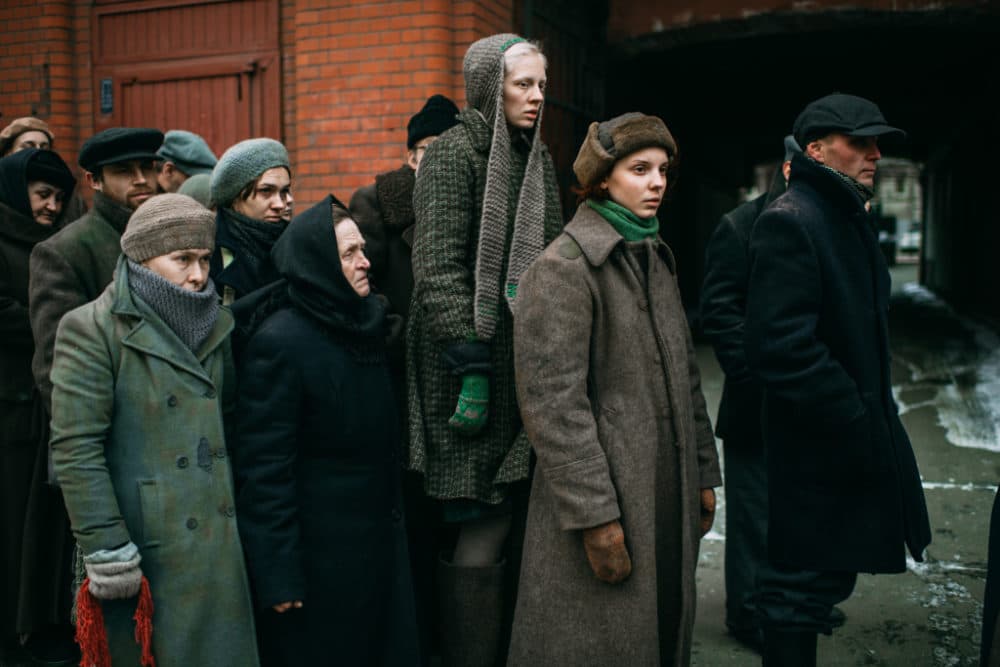 I'm stunned to learn this is the film debut of both Miroshnichenko and Perelygina. Their performances are so instinctive and assured, with Balagov favoring long, screen-filling close-ups that leave their expressive faces endlessly exposed. More than once I was reminded of Liv Ullmann and Bibi Andersson in Ingmar Bergman's "Persona," seeing two performers in perfect synchronicity, astonished by how far out on the edge they're willing to go. Watching "Beanpole" I naturally assumed it was the work of an elder, bearded sage. Turns out Balagov is a 28-year-old kid with a "Hakuna Matata" tattoo. For only his second film, this is a staggering achievement.
Balagov says he was inspired by Nobel laureate Svetlana Alexievich's "The Unwomanly Face of War: An Oral History of Women in World War II," and his screenplay (co-written with Aleksandr Terekhov) is rich with day-to-day details of a subject seldom explored on film. War is always seen in movies as a man's business, with women suffering quietly on the sidelines. "Beanpole" brings them front and center, with a devastating late-movie monologue by Masha that will shatter any remaining illusions you might be harboring about nobility and sacrifice.
"Beanpole" is a film about the mysteries of grief, puzzling over the strange ways we humans cope and compensate. These aren't people who talk about their traumas. A horrific accident at the beginning of the movie is scarcely mentioned again, though it drives every action taken by these characters for the rest of the running time. Masha eventually throws herself into an emotionally destructive, harebrained scheme trying to force somebody to impregnate her friend, as if having been surrounded for so long by so much senseless death, she needs to create a new life that she can control.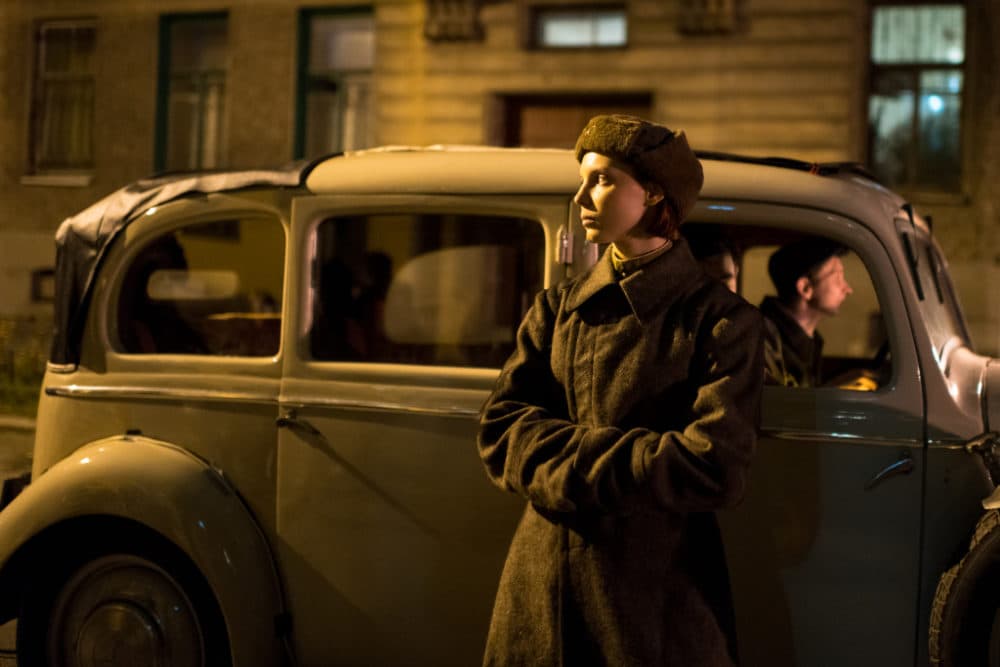 Obviously this isn't the easiest film in the world to sit through, but it isn't oppressive, either. Balagov keeps enough variations in tone and temperament so it's not just another Russian depress-a-thon. There's warmth in here among the wreckage, and acts of kindness become all the more moving considering the circumstances. The bleakness does not extend to the visual palette, which features deep, verdant greens, exquisitely peeling wallpaper and a pale yellow glow illuminating every crack in these St. Petersburg structures.
But mostly you come back to those faces. A handful of expressions by these actresses have burned themselves into my brain, most especially a slow, incongruous smile from Perelygina when she's acknowledging some terrible news. What peculiar ways people have of processing and persevering through trying times. Yet persevere they do, which is why "Beanpole" may be an awfully sad movie, but it's never hopeless.
---
"Beanpole" opens Friday, Feb. 28 at Kendall Square Cinema.