Mass. Election Officials Respond To Reports Of Voter ID Issues At Dorchester Polling Location
Boston election officials are reassuring voters that identification is not generally required to vote, following an incident at a polling location in Dorchester on Super Tuesday.
Poll officials at Harbor Point apartments reported earlier Tuesday that security staff at the housing development repeatedly asked voters for IDs as they arrived at the front gate to cast their ballots at a building inside the complex.
The secretary of state's office said it spoke with the Boston election officials — and say that the matter is now settled. Elections Commissioner Eneida Tavares was sent to the site to resolve the issues.
It is unclear at this point if any voters were turned away.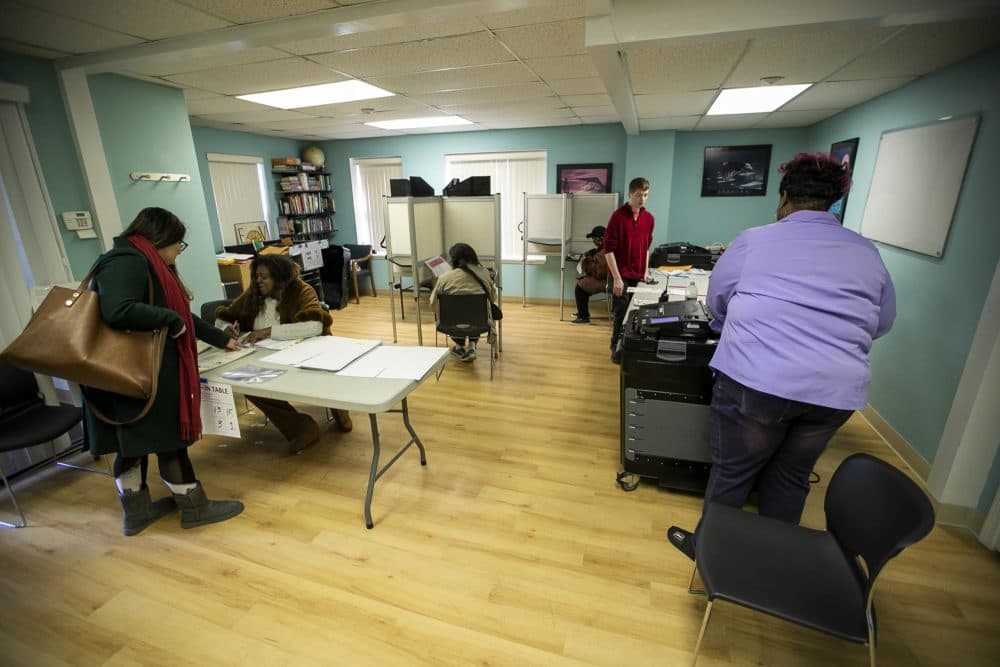 Massachusetts does not require active voters to show ID, barring specific circumstances. Even in those circumstances, though, a person must be permitted to vote with a provisional ballot, which is counted if the voter can produce ID before polls close.
"It is not acceptable for voters to be required to show ID before they can access their polling place," the secretary of state's office said in a statement. "It is unlawful to impede access to a polling place. If this issue cannot be resolved, we may need to require the polling place to be moved for future elections."
According to poll clerk Altia Taylor, there were other voting issues at the Mount Vernon Street complex Tuesday.
She says an elevator inside a seven-story building within the complex was broken, preventing multiple residents from leaving the building to cast their ballots.
Polling officials also said that early Tuesday, a tabulation machine was malfunctioning. It has since been fixed.