Cancel or Carry On? Coronavirus Concerns Are Cutting Into Boston's Convention Crowds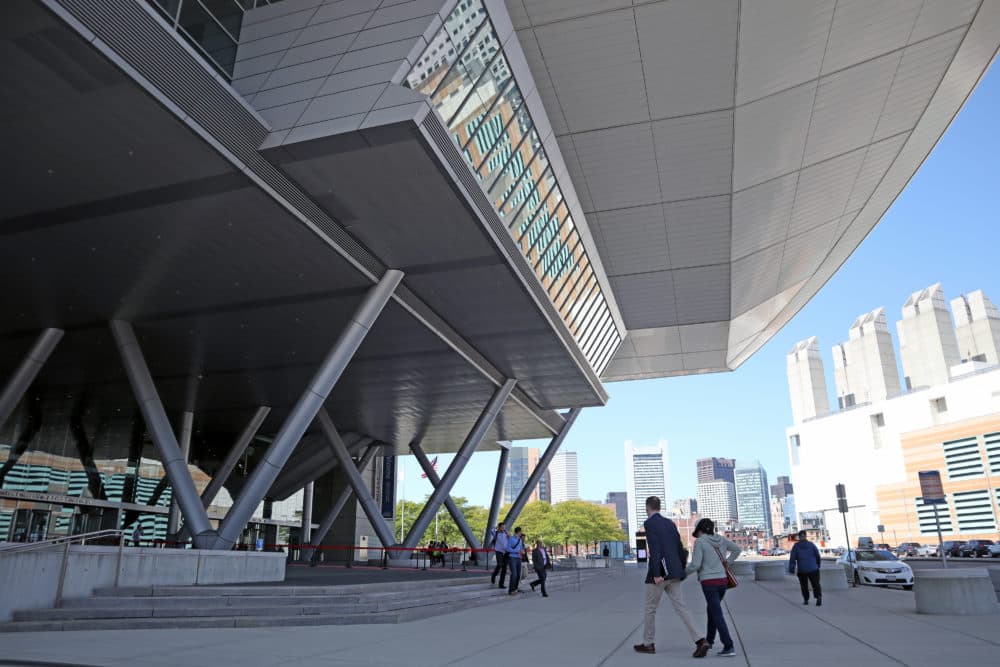 This article is more than 2 years old.
Worries over the coronavirus have begun to cut into Boston's convention and conference crowds. In the past week, organizers postponed a seafood exhibition, an oncology symposium and a journalism conference — all slated to be held this month — citing concerns over the the coronavirus.
"It was a really difficult decision," said Sarah Kess, associate director of the Power of Narrative Conference, which is sponsored in part by WBUR. On Friday, organizers made the decision to cancel the annual event. It was expected to bring in some 350 journalists from around the country, Kess said.
But late last week, Kess received word that some of the attendees who work at the Washington Post would be unable to attend because the outlet has suspended non-essential travel for its reporters. That prompted Kess and her co-organizers to assess whether they should proceed with the event as planned or cancel.
"We ultimately decided that, in the interest of public health, this was something that we had to do, as painful as it was," Kess said.
The response from would-be attendees has been mostly positive, Kess said.
"A couple of people have said, 'I was nervous about traveling and I didn't know if I should or not, and I'm relieved that you kind of made the decision for me,' " she explained.
Another conference, scheduled by the Cognitive Neuroscience Society at the Hynes Convention Center on March 14-17, has also been postponed. Organizers of the event, which was expected to draw some 1,500 attendees, said they are planning a "virtual conference" to be held at a future date.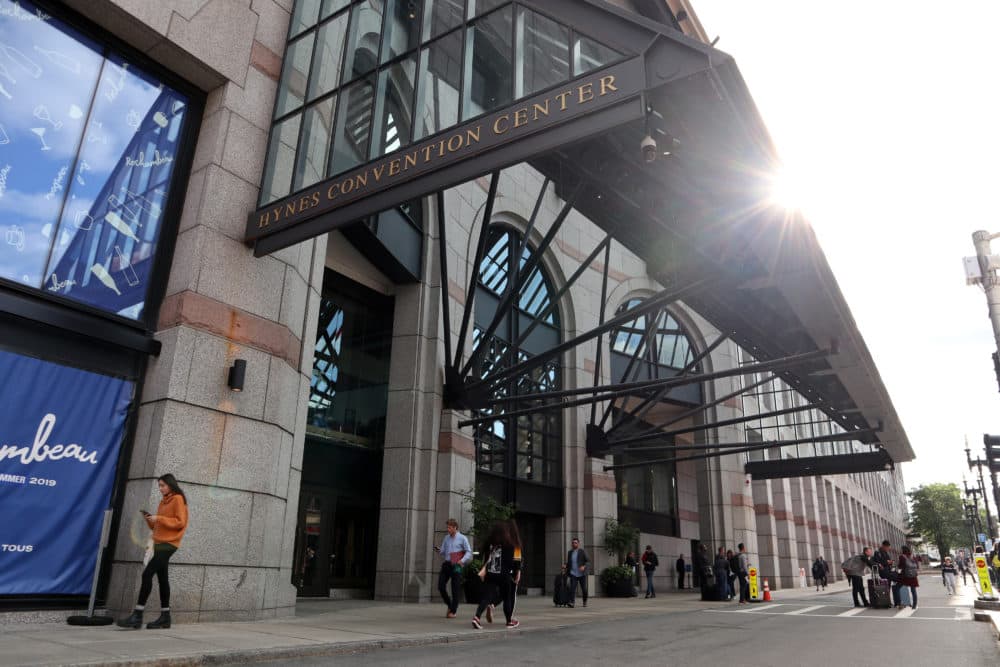 These disruptions are partly the result of companies clamping down on employee travel during a time when confirmed cases of the coronavirus are ticking up in Massachusetts and around the country.
"Starting last week, you saw a lot of companies starting to ban non-essential travel," said Mike Volpe, CEO of Lola.com, which helps companies manage business-related travel.
In recent days, the number of Lola.com customers asking to cancel or change their plans has increased about 30-40%, Volpe said. On top of that, travel bookings have decreased by about 30-40%, he said.
"We don't see people necessarily being that worried about getting an infection themselves," he said. "One thing people are worried about is traveling to an area, and then potentially having their flights back be limited or canceled, or potentially getting caught up in some sort of quarantine. And that's something that's just impossible to predict."
Despite that uncertainty, a review on Sunday of events scheduled to take place at the Boston Convention & Exhibition Center and the Hynes Convention Center during March and April revealed that the majority are still on — with some caveats and modifications.
The New England Cannabis Convention, which was estimated to draw about 21,000 people, is currently scheduled to take place March 20-22. On Friday, a statement on the event's website said that "the only circumstance that would cause us to cancel would be if the host [venue] ... decided to shut down."
Organizers of the National Conference on Science Education, scheduled for April 2-4, said they are planning to distribute hand sanitizer to all attendees and implement a "handshake-free zone."
As for ACE Comic Con — with an estimated 32,000 attendees — organizers said they are taking additional safety precautions. For instance, fans lining up to take photos or get autographs from celebrity guests will be required to use hand sanitizing stations before meeting the stars. According to a statement tweeted out by ACE Comic Con on Friday, "hugs, handshakes, requests to hold props during photo ops, and physical contact will not be permitted."
This policy did not sit well with some fans.
"So Ace is now restricting our photo op to 50% of what it should be but keeping 100% of our money?" replied one fan. "This is not stealing HOW?"
Although the coronavirus outbreak has upended long-held plans for tens of thousands of potential conference goers, at least one of the groups that postponed its Boston event this past week tried to put a positive spin on the situation. The Society of Surgical Oncology (SSO) had planned to hold its Annual Cancer Symposium in late March, but now says it will be held in August.
"We recognize the challenges ... and know that it may not be ideal for everyone," said the SSO in a statement on Friday. But, as the society later added, "Summertime is beautiful in Boston."