Harvard, MIT And Other Schools Move To All Remote Classes Amid Coronavirus Concerns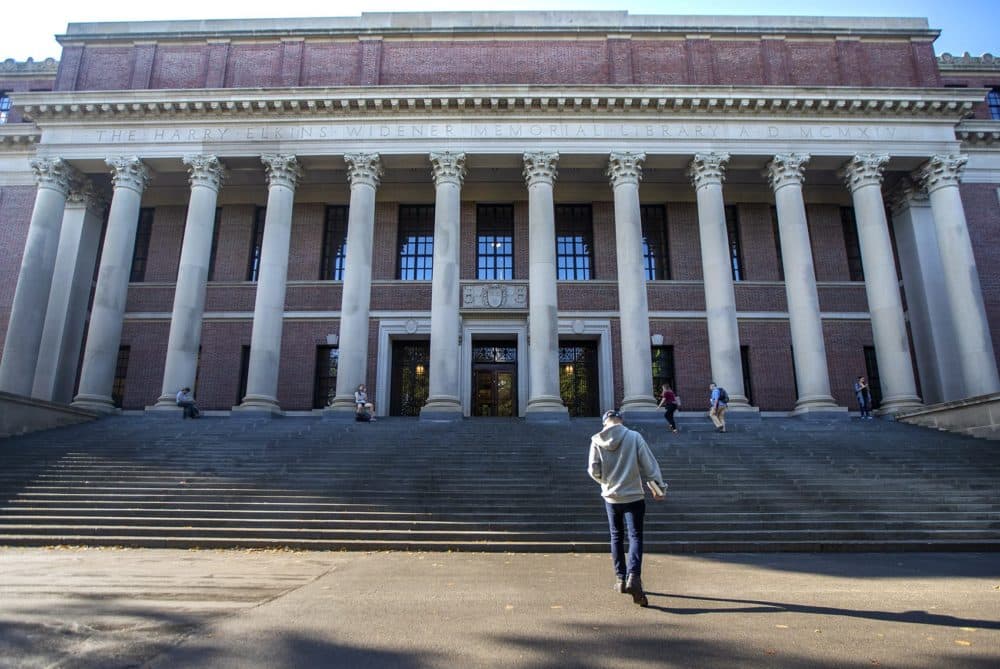 This article is more than 2 years old.
Some Massachusetts colleges and universities will pivot to online classes for the remainder of the semester, as the number of coronavirus cases in the state rises and concern grows over the outbreak.
Harvard University announced Tuesday it will transition to remote learning for all classes after its spring break next week, asking students not to return to campus after the break.
Graduate students will also transition to working remotely "wherever possible," the school said.
MIT followed suit later the same day, cancelling classes the week after spring break and moving to all online classes. The school had already moved classes of 150 or more students online.
MIT also told students living on campus that they must leave their dorm or other MIT residence by March 17.
"We are taking this dramatic action to protect the health and safety of everyone at MIT – staff, students, post-docs and faculty – and because MIT has an important role in slowing the spread of this disease," MIT president L. Rafael Reif wrote.
Smith College, in Northampton, said Tuesday that in-person classes would be offered through the end of the week, with online classes beginning after an extended spring break. Students will have to move out of their dorms by March 20, with only those with extenuating circumstances allowed to stay.
"Students should not expect to return this semester," Smith President Kathleen McCartney wrote.
Amherst College also announced Monday it will begin holding classes online after its spring break.
"We know that many people will travel widely during spring break, no matter how hard we try to discourage it," the Amherst officials said in a message to students, faculty and staff. "The risk of having hundreds of people return from their travels to the campus is too great. The best time to act in ways that slow the spread of the virus is now."
Amherst students were asked to leave campus by Monday, unless they have successfully petitioned to remain in their on-campus residence over spring break. Those students are allowed to stay there while finishing remote coursework. Faculty and staff will continue to work on campus as normal, resuming their regular schedules after the planned break.
By Tuesday evening, Tufts had joined the growing list of schools moving to remote learnings. The school also extended its Spring break to March 25, after which they will resume classes remotely. Students unable to return home may remain in the dormitories, according to a latter sent to students Tuesday evening.
"It is imperative that we take steps as individuals and as a community to help limit the spread of the coronavirus," Tufts President Tony Monaco said in the letter. "Our best opportunity to do so is to reduce the density of our population on our campuses, thereby decreasing the risk of community spread, especially in a residential community."
This article was originally published on March 10, 2020.