$143 Million Columbia Gas Settlement Gets Final Approval From Judge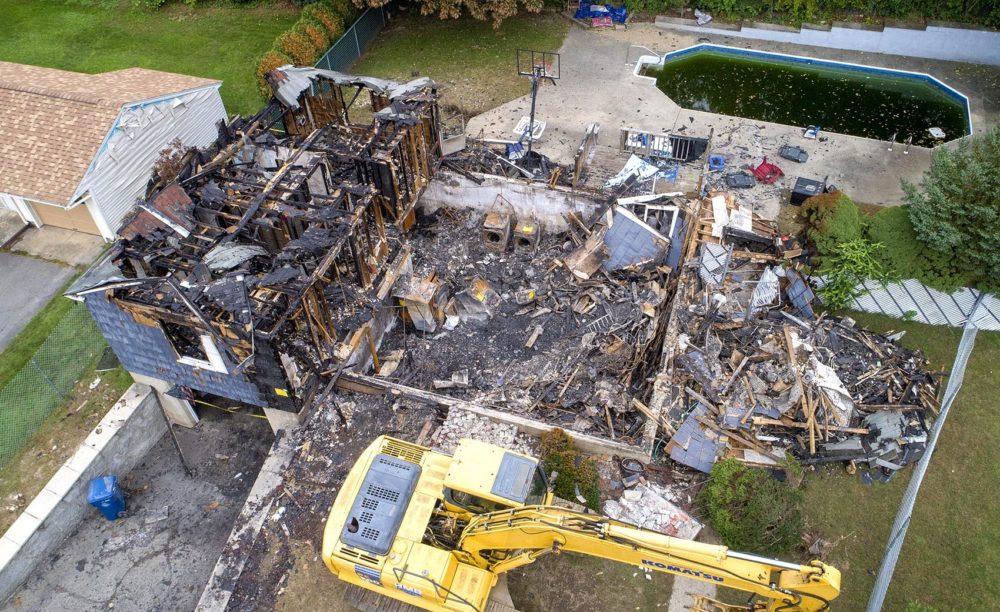 This article is more than 2 years old.
A $143 million settlement between Columbia Gas and thousands of people affected by the company's 2018 pipeline disaster in the Merrimack Valley received final approval from a state judge on Thursday.
The resolution of a class action civil case comes two weeks after Columbia Gas agreed to plead guilty in a criminal proceeding, acknowledging it violated the federal Pipeline Safety Act. The plea deal included a $53 million fine and required Columbia's parent company, NiSource, to sell its Massachusetts business. NiSource quickly found a buyer in Eversource.
Anyone who lived in Lawrence, Andover or North Andover at the time of widespread fires and explosions in September 2018 can apply for compensation. The deadline to file a claim has been extended to April 27.
"This community suffered greatly in the wake of the explosions, and the compensation that residents and businesses will receive from this settlement will go a long way in healing the Merrimack Valley," victims' attorneys said in a joint statement. "We are especially pleased we were able to resolve the matter less than two years after this tragic event and help get the community back on its feet."
Columbia Gas also issued a statement: "We welcome the court's final approval of the $143 million class action settlement agreement. Today is an important milestone, as the company has fulfilled another one of its commitments to affected residents and businesses."
Legal and administrative costs will reduce the settlement fund by as much as $26.1 million — slightly less than the $27.9 million deduction that Superior Court Judge James Lang initially approved last October.
Lawrence Mayor Dan Rivera publicly lobbied Lang to slash attorneys' fees, but the judge largely rejected Rivera's protest, writing that the lawyers' request was "not only reasonable but on the low side when compared to other class action cases."