Mass. Delegation Pushes Administration On Coronavirus Response
Capitol Hill is simultaneously a frenzy of activity and a ghost town, as lawmakers scramble to address the coronavirus crisis, and visitors to Washington have to find somewhere else to tour instead of the U.S. Capitol (good luck). Meanwhile, we keep calm, carry on and groom our pets.
Pressley Pushes Pence to Drop Public Charge Rule Amid Coronavirus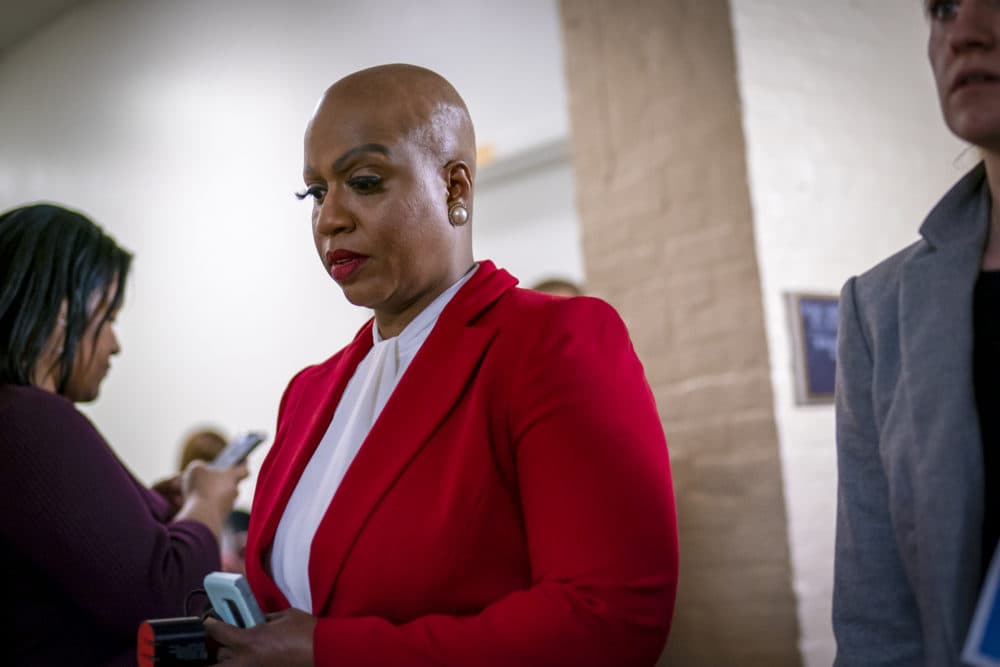 "Everyone should have access to testing and treatment for coronavirus," Pressley said in the letter. "The 'public charge' rule, however, is a deterrent for symptomatic individuals to seek medical testing and treatment. Individuals infected with coronavirus who are left untested and untreated will risk spreading the disease in our communities, potentially furthering the spread of coronavirus in the United States."
The rule, implemented last month, expanded the factors federal immigration officials can consider in deciding whether to grant entry or legal status to immigrants — including whether the applicant lawfully used federal housing, health care or nutritional assistance programs.
"This rule is forcing millions of families to make an impossible choice between basic needs and the people they love, driving up uninsurance, hunger, and illnesses like the coronavirus," Pressley said.
More than 40 other lawmakers signed onto Pressley's sentiments, but in the interest of coronavirus-era safety the letter was not physically circulated among their offices for signature. Instead, each member sent a separate, signed letter to Pence.
Neal Presses HHS for Help Amid Apparent Community Spread In District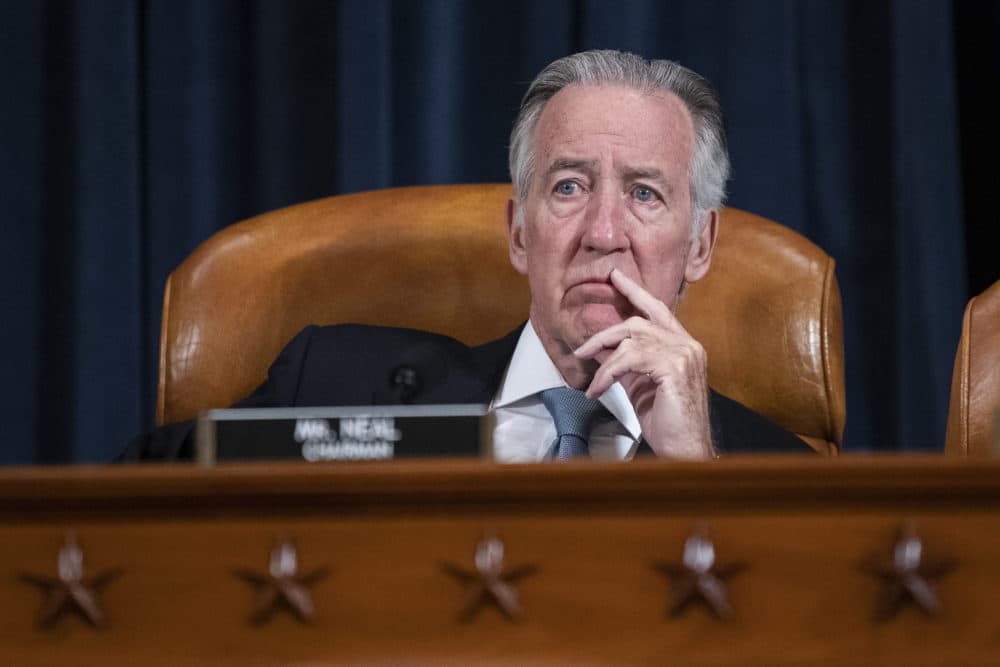 Rep. Richard Neal urged Health and Human Services Secretary Alex Azar for protective equipment and other federal resources after a number of patients tested positive in Berkshire County over the weekend.
Confirmed cases of coronavirus at Berkshire Medical Center and elsewhere mean "many others in the community have been exposed, including doctors, nurses and other health care staff," Neal wrote in a letter to Azar.  The representative asked for protective gear and other assets from the Strategic National Stockpile to be released for use in the state.
"Personal protective equipment (PPE) is a critical part of protecting healthcare workers who provide top notch care to their patients," Neal wrote. "It has come to my attention the supply at healthcare facilities is low, and it has created a critical situation."
Neal is also reaching out to Pence, according to his office. Yesterday the other members of the Massachusetts delegation sent a letter to Pence demanding increased support for public health officials on the ground in the Bay State. Read more.
Tempers Reach Fever Pitch Over Misinformation From Trump
One the Hill, lawmakers expressed frustration at a House Oversight Committee Hearing yesterday, where federal officials including Dr. Anthony Fauci, director of the National Institute of Allergy and Infectious Diseases, testified.
Rep. Stephen Lynch angrily said some Bostonians have gone to health centers after President Trump declared last week that anyone could be tested, only to be turned away because tests were not available.
"We need unity of purpose, but we are not going to get there when the president is telling people that the cases of coronavirus is going down, not up," Lynch told the panel. "They doubled yesterday in my district! Doubled!"
He noted that he and fellow committee member Pressley represent Boston, which is "not a backwater, medially or technically. It's very advanced."
"The president has made some bizarre statements here," Lynch said.
Fauci confirmed that the president's assessment was wrong, and that coronavirus would continue to get worse before it gets better. Lynch said Fauci and other officials need to continue to give accurate information to the American public.
"When the president says that he had an uncle who went to MIT in the 1930s, and that he has a natural affinity and an ability to this, it's gotta raise some red flags," Lynch said. "We need you to step up."
3 More Things:
— Moulton's 9-8-8 mental health hotline advances: The House Energy & Commerce Communications and Technology Subcommittee advanced legislation by Rep. Seth Moulton that would allow Americans to seek emergency mental health care by calling 9-8-8. The measure next goes to the full Energy & Commerce Committee for consideration.
"Americans are dying—literally every day—that we don't have this number in place, because they can't get help for mental health care when they need it," Moulton said in a statement after the subcommittee's unanimous vote.
— House passes Trahan's bill to boost Minor League Baseball: Legislation sponsored by Rep. Lori Trahan directing the Government Accountability Office to study the social, economic, and historic impact of Minor League Baseball on local communities. Trahan, co-chair of the Save Minor League Baseball Task Force, introduced the bill in response to a Major League Baseball proposal that would have severed its affiliation with the Lowell Spinners.
— Markey introduces New Deal for New Americans bill: Sen. Ed Markey introduced a bill aimed at reversing Trump administration policies that have made it more difficult for immigrants and refugees to settle in the country, Among other provisions, Markey's bill would create a National Office of New Americans in the Executive Office of the White House and boost the availability of legal services and education and workforce development programs.
"We know immigrant families want the opportunity to contribute to their communities and to provide for themselves and their loved ones," said Senator Markey. "The New Deal for New Americans Act provides that opportunity – not just to survive in the United States, but to fully thrive."
---
WHAT I'M READING
How The Trump Campaign Took Over The G.O.P. (New York Times Magazine)
Bernie Sanders Reached Out To Black Voters. Why Didn't It Work? (The Atlantic)
The Week Bernie Sanders Realized He Was Losing (BuzzFeed)
---
NUMBER OF THE WEEK
That's the amount that the pro-Biden super PAC Unite the Country spent in just the last week to help boost the former vice president's bid for the Democratic nomination. The group's leaders include Boston-based former Biden aide Larry Rasky, and it has poured more than $10 million into raise with ad buys, according to the Center for Responsive Politics.
---
TWEET OF THE WEEK
Rep. Chellie Pingree of Maine demonstrates safe greeting etiquette.
---
BEFORE I GO:
I'll be joining the panel on PBS's "Washington Week" tomorrow to break down what a crazy news week this has been. Check your local listings and tune in!