Boston Archdiocese Suspends Mass In Attempt To Slow Coronavirus Spread
The Roman Catholic Archdiocese of Boston will suspend Mass to try to mitigate the coronavirus outbreak. Parishioners can instead watch Mass on television, Cardinal Sean O'Malley said in a statement Friday.
"This decision to temporarily suspend the daily and Sunday Mass is motivated by an abundance of caution and concern for those most vulnerable and the need to do our part to help limit and mitigate the spread of the illness," O'Malley said.
The church will still allow baptisms, confirmations and funerals to continue, but asked that they be attended by immediate family only.
Attending Mass once a week is a holy obligation for Catholics. O'Malley is issuing a dispensation to allow parishioners to miss Mass, according to the statement. Instead, they were encouraged to watch a broadcast of Mass on CatholicTV.
The statement is a change from the church's edict on Thursday, when it said Mass would continue, but that priests would place communion wafers in worshippers' hands instead of on their tongues.
The Thursday statement also ordered churches to empty holy water fonts. Parishioners dip their fingers in the water before making the sign of the cross as they enter and exit a church.
The suspension of Mass is just another disruption in Boston caused by the ongoing coronavirus pandemic. Mayor Marty Walsh stood in front of television cameras early Friday afternoon and announced the Boston Marathon would be postponed until September. He was back on television by early evening, announcing Boston schools would close starting on Tuesday, March 17.
Both the St. Patrick's Day Breakfast and Parade were both canceled earlier in the week.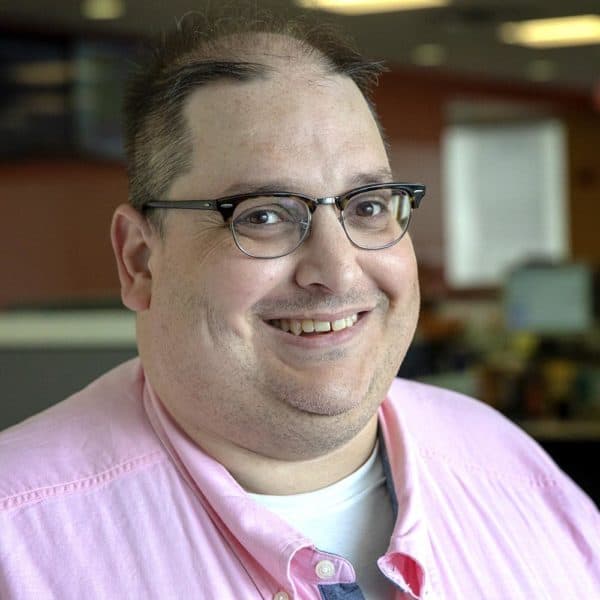 Roberto Scalese Digital Producer
Roberto Scalese is a digital producer and editor.