wbur
Coronavirus Coverage
The latest news and updates from WBUR on the coronavirus outbreak.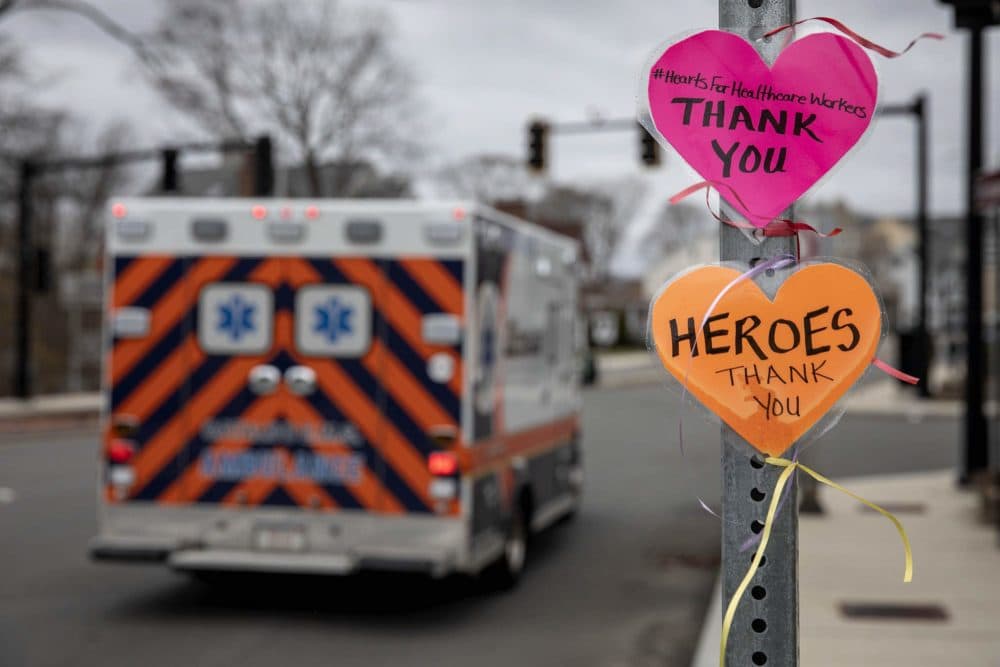 Your 30-Second Briefing
24 more people have died in Massachusetts due to the coronavirus, bringing the state's death toll to 216, according to figures from the state Department of Public Health out Saturday. There were 1,334 new confirmed cases reported, raising that total to 11,736; 1,068 of those patients were hospitalized. Nearly 69,000 people have now been tested, according to state health officials. (See our charts and map for a more detailed breakdown.)
All Mass. prisons are under lockdown after a third prisoner in the state died from coronavirus on Saturday, the state Department of Correction announced. The lockdown comes a day after the Massachusetts Supreme Judicial Court ruled that some prisoners can be released from state jails and prisons in an effort to stem the spread of COVID-19.
In his daily briefing Friday, Gov. Charlie Baker announced a new initiative with Boston-based Partners in Health to start an ambitious effort to "get out ahead" of COVID-19 by tracing anyone who is at risk for contracting the disease.