As Coronavirus Fears Grow, Freelancers In The Arts Feel The Squeeze
Resume
As Boston-area arts institutions are shuttered and cultural events canceled amid growing coronavirus fears, performing artists and other creatives have been hit hard. These freelance workers face potentially months of little or no employment, and are among the arts sector's most vulnerable workers.
Colleges and universities were the first institutions to react to the spread of the coronavirus by shutting down campuses, and local musicians immediately felt the effects.
Red Shaydez, a rapper from Quincy, lost two gigs when a hip-hop conference at Harvard was canceled, and another gig at Berklee when the music school closed its doors. "I was looking forward to those extra checks for the month of April," she said. "I had about six shows scheduled for April, and three of those were canceled so far."
That was midday Wednesday. Later that afternoon, Red Shaydez lost another gig, bringing her net loss to about $2,000.
The rapper has a day job, but she's worried about musicians who don't have that cushion.
"I can survive a couple of months, maybe. It's going to be a struggle," said Louise Bichan, a fiddler from the Orkney Islands in Scotland whose visa only permits her to work as a musician. "I'm sort of wondering, well, maybe I should go home to Scotland, to my remote island, and stay with my parents for some time. But if I do that I jeopardize my visa and being able to come back."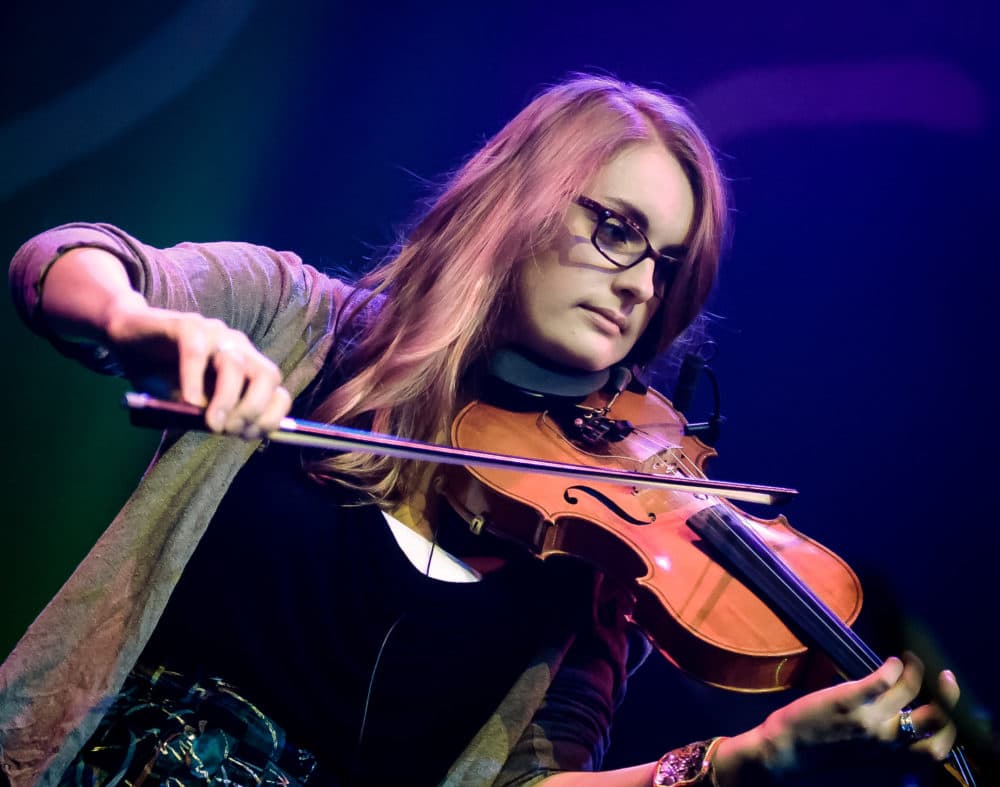 It's not just musicians who are feeling the squeeze. Dance schools are canceling classes. As theaters begin to close, the industry's many contract workers face financial losses. Photographers, who rely on the busy events season for a significant portion of their income, are seeing their work dry up.
Mira Whiting, a freelance photographer from Arlington, estimated she had lost $8,000 or $9,000 due to canceled events. And she was having trouble drumming up new business.
"Usually, the first nice week in the spring — and this past week has just been gorgeous weather — my inbox starts filling up with people wanting to schedule family portraits or headshots," Whiting said. "Right now it seems like nobody wants to make any plans, understandably, because nobody really knows where this is going. And so there have not been any inquiries, at all, for spring portraits like there normally would be."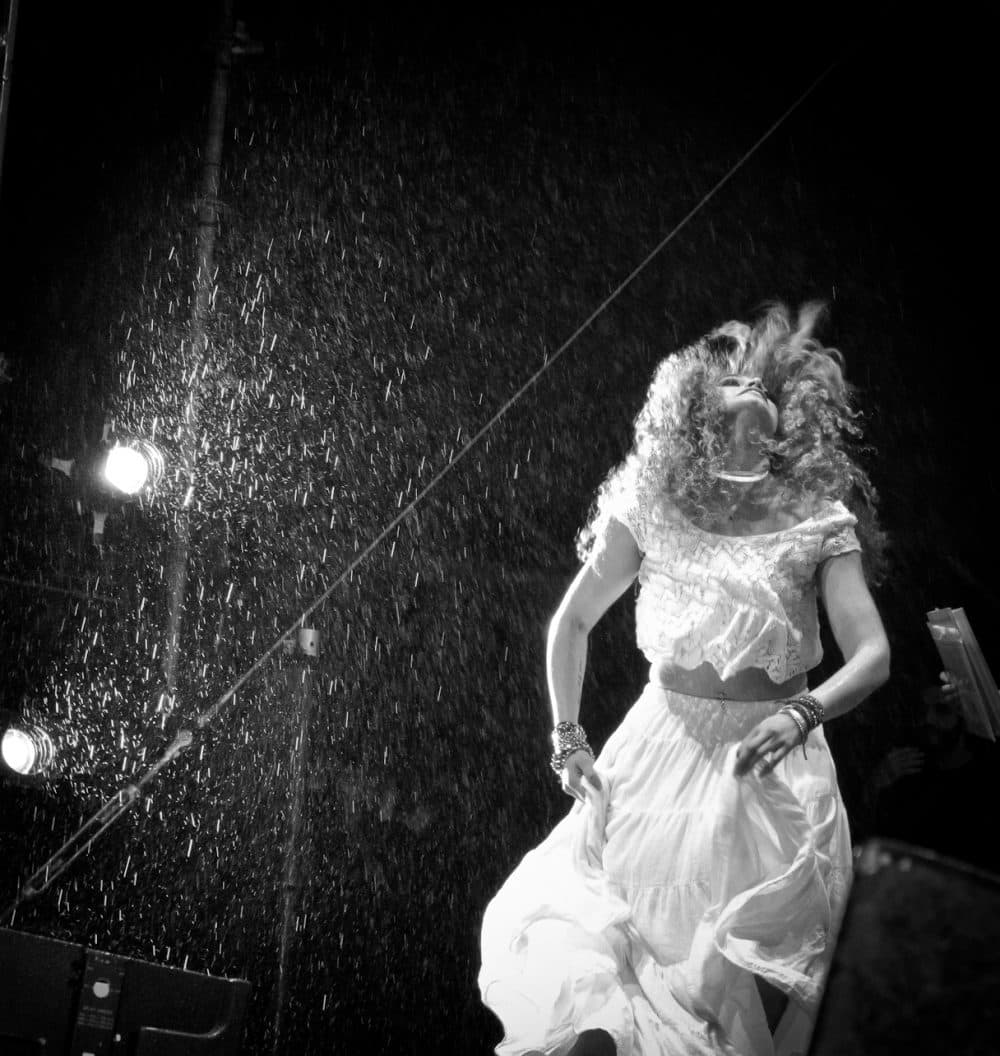 Freelance workers very often lack a safety net. "We don't have the resources that corporations have to pay for sick leave or time off," said Ana Masacote, a Latin dance performer and instructor and co-founder of the Masacote Dance School. "And so that is definitely a point of concern ... for many of the artists who rely on their daily classes and events to make ends meet."
Some expressed fears about the potential for the virus to spread through the creative community. "When you have a host onstage, they introduce the comedians with a handshake and then everybody's kind of spitting into the same microphone," said Chloé Cunha, a comedian from Cambridge. "So even just from a cultural point of view, if one comedian in Boston gets it, the potential for it to spread everywhere is extremely high."
As arts sector freelancers prepare for the worst, talk has turned to possible stop-gaps. Musicians and instructors are moving performances and classes online. Fans are encouraged to buy merchandise and to donate ticket refunds directly to artists. Philanthropic organizations, like the Boston Foundation, are considering how they might help. Both the city of Boston and the nonprofit The Record Company launched relief funds aimed at artists and musicians.
Still, the situation is worrisome. "The potential for a lot of people to be out of work is definitely nerve-wracking," said Jesse Vengrove, a freelance audio engineer. He anticipated losing between $6,000 and $10,000 in income over the next few months.
It's too soon to say exactly how bad the economic loss to the cultural sector will be. But there is no doubt that freelancers working in the arts will face some tough, potentially career-altering losses down the road.
Freelancers enter the field knowing it's a risk, Vengrove said. "But you don't necessarily ... anticipate a pandemic rolling out and having all of your work potentially taken away over the course of a couple of days."
This article was originally published on March 13, 2020.