Northeastern Student Tests Positive For Coronavirus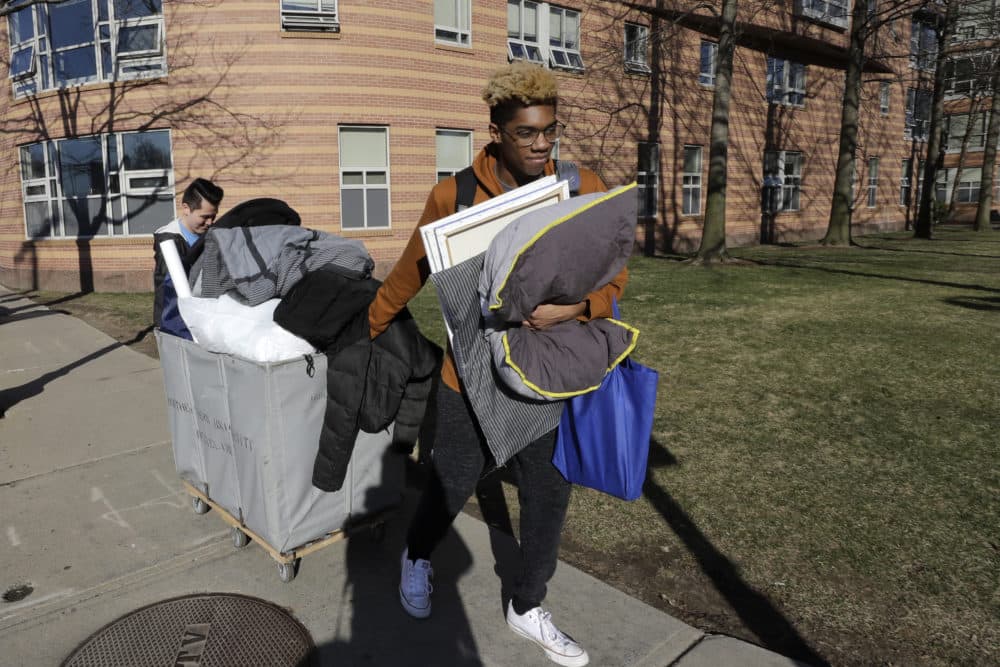 This article is more than 1 year old.
Northeastern University informed its students Sunday night that a student living off campus tested positive for COVID-19.
The university said the student had returned to campus from spring break on March 9 and has been in isolation since Thursday, March 12.
Northeastern said Boston public health officials are working to trace the student's movements since returning to campus.
Over the weekend, Northeastern reversed itself and told students they must leave campus for the rest of the academic year by Tuesday afternoon.