Federal Immigration Offices Close
UPDATE: In an email received Tuesday night, a spokesperson with U.S. Citizenship and Immigration Services told WBUR the agency was "suspending all face-to-face services with applicants at all of our offices, including all interviews and naturalization ceremonies, effective March 18 until at least April 1. This includes field offices, asylum offices and Application Support Centers."
Federal immigration agencies in the Boston area, including immigration court rooms and U.S. Citizenship and Immigration Services (USCIS) offices, remain open for some hearings and appointments — despite calls from immigration attorneys to postpone all business in light of the coronavirus pandemic.
According to an email obtained by WBUR, the USCIS office in Bedford, N.H., announced Tuesday it will be closing its doors and rescheduling appointments until at least April 7.
But in Boston, it's largely business as usual.
Eliana Nader is a Boston-based immigration attorney and the chair-elect of the New England chapter of the American Immigration Lawyers Association (AILA). Nader said canceling large-scale pre-trial hearings for non-detained immigrants in Boston's immigration court was a positive step, but the federal government needs to go further.
"I am there [immigration court] all five days this week," she said.
Nader's hearing on Monday was for a man detained in federal immigration custody in Rhode Island. Instead of using video conferencing technology, as is common in cases with detained individuals, her client was brought into the Boston court room.
"He was brought with a couple of the guards who transport him, everybody was there," she said. "They [the courts] certainly have the technology, they use it every single day instead of transporting people into the courthouse unnecessarily."
Nader says the only visible health precaution she noticed in the court room was that the clerks wearing gloves to handle documents. There were also signs posted on court room doors listing the Centers for Disease Control and Prevention's instructions on hand washing and instructing people who feel ill not to enter the court room.
"A lot of immigrants are so afraid of being ordered deported that they will absolutely appear in immigration court no matter what," Nader said.
Earlier this week, New England AILA sent a letter to both U.S. Immigration and Customs Enforcement's (ICE) Boston field office and the USCIS New England district office asking for an immediate halt to interviews and hearings, as well as a reduction of non-criminal immigrants in federal ICE custody.
As of publication time, WBUR has not received responses to requests for comments from either ICE or USCIS on these requests.
Nader said she realizes canceling green card interviews and suspending individual court hearings will take a toll on case backlogs and the peace of mind of individuals looking to adjust their legal status. But, she said, it's the right thing to do in the interest of public safety.
"Many of these applicants have been waiting so long and are so desperate to have their case heard that if the interview is on, they will go no matter what."
She said all of the clients she's been in touch with want to proceed with their scheduled appointments this week.
This article was originally published on March 17, 2020.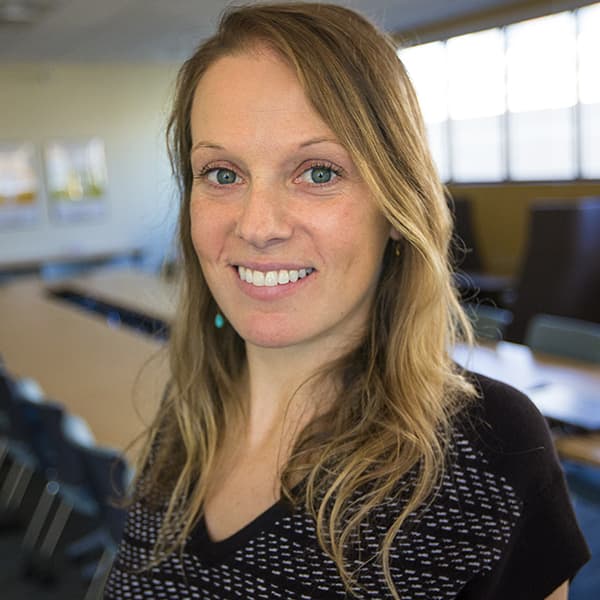 Shannon Dooling Reporter
Shannon Dooling is an immigration reporter at WBUR, Boston's NPR news station.