Kennedy Proposes Cash Assistance For Americans In Coronavirus Crisis Response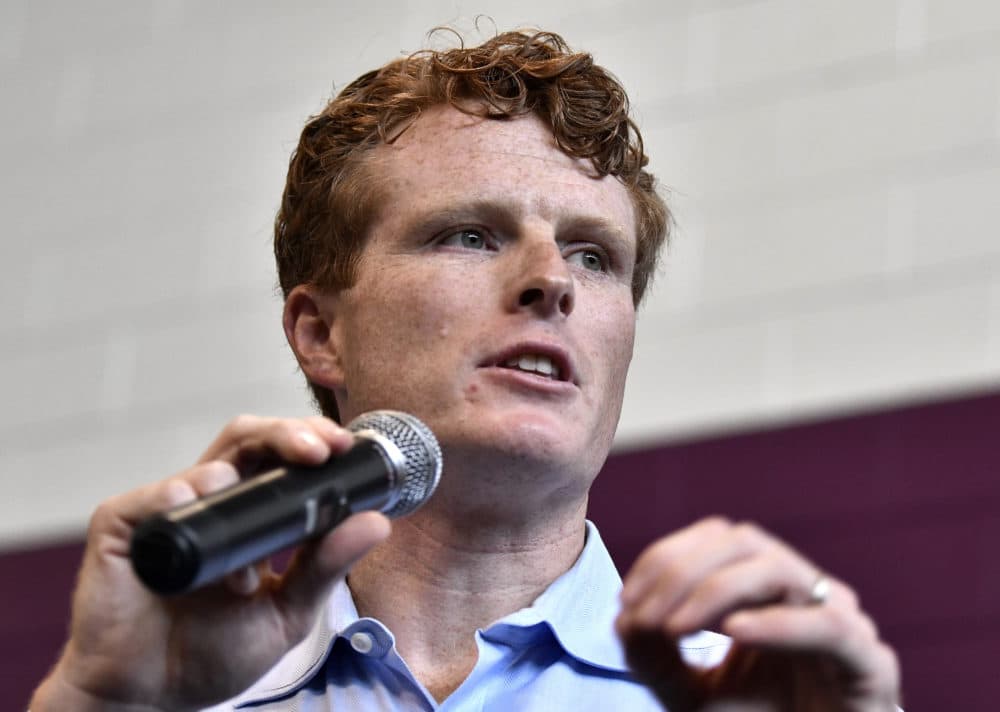 This article is more than 2 years old.
Rep. Joe Kennedy III unveiled an economic recovery plan Tuesday centered on providing Americans direct cash assistance in recovering from the impact of the coronavirus crisis.
Kennedy's proposed worker economic recovery package would guarantee $4,000 for every American adult earning less than $100,000 annually and $2,000 for each child in such a household, he said. Each adult earning more than $100,000 would be guaranteed $2,000 and each child in such household $1,000.
"The whole point of this is to make sure American families are able to keep a roof over their heads and care for their children," Kennedy said Tuesday morning outside his Newton office.
Kennedy's measure would also eliminate the one-week waiting period for unemployment insurance imposed by some states, extend unemployment insurance by an additional 13 weeks and boost Medicaid's Federal Medical Assistance Percentage, which would send more funding to health care centers across the country.
He said the bill would allow for stimulus efforts to continue for years, or however long they are needed to fully recover from the economic crisis.
He stressed that while Congress will also have to act on a broad array of economic stimulus measures, from buttressing the airline industry to boosting small businesses and those in the health care sector, the first order of business should be making sure Americans can continue to pay their bills — particularly those who may lose their jobs or suffer dramatic losses in income in the weeks and months ahead.
"We need to talk about all the triple-deckers in Dorchester," Kennedy said. "The renters there need to play their rent. But the landlord, the owner who lives in that first floor apartment, he needs that rent check too. So you have to keep cash flowing through the system."
Kennedy said uncertainty about the impact of the coronavirus is itself having a negative ripple effect that can be alleviated if Americans know they will have a cash safety net.
"I think that uncertainty is playing into an awful lot of the fear and concerns that people have, as well as the stock market," Kennedy said. "We need to make sure that people know that it's going to be all right."
Kennedy said he was pleased that President Trump has recently "changed his tone" about the coronavirus response, and hoped the White House will work with lawmakers moving forward on a response that addresses individual Americans' needs, as well as industry.
Kennedy, who is running to unseat Sen. Ed Markey, said he will continue to suspend campaign efforts out of safety, and he looks forward to rescheduling campaign activities and a debate with Markey when the crisis abates. He noted that Markey is also focused on recovery efforts, and is in Washington as the Senate readies to vote on a coronavirus relief package.